Kashmir high schools too draw blank
Who will send his child, asks dad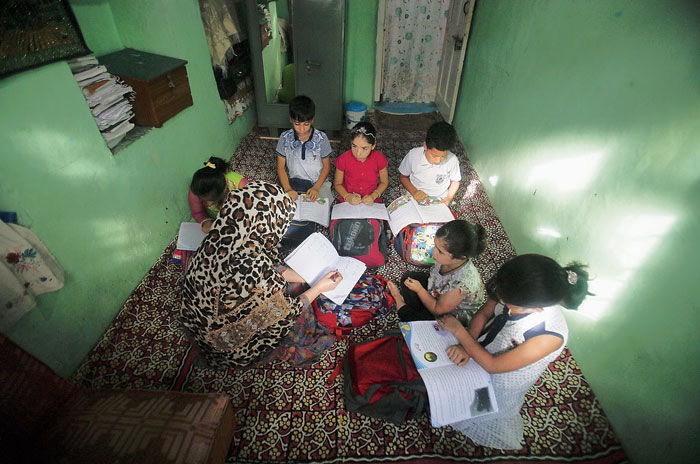 ---
|
Srinagar
|
Published 28.08.19, 08:57 PM
---
The Jammu and Kashmir government's high school experiment appears to have failed on Wednesday with the pupils giving their classes a miss.
Officials had declared that hundreds of high schools were open on Wednesday. The Telegraph visited three premier high schools — SP Higher Secondary, Tyndale Biscoe and Presentation Convent — at the Srinagar city centre but did not find any student joining the classes.
Life in the Valley has remained paralysed since August 5 when the Centre announced the decision to revoke the special status of Jammu and Kashmir.
The administration has been trying hard to woo students, hoping to project a passable turnout as a sign of normality. But most parents appear reluctant to send their wards to school, either for security reasons or as protest.
SP Higher Secondary School, where thousands of students are enrolled, looked more like a security camp. It is housing some of the paramilitary troops who were rushed to the Valley ahead of the August 5 announcement.
"The school is shut and the administration has told us not to allow any student to enter the premises," said a security guard, standing behind a roll of concertina wire.
Some of the students of the school are known to have staged pro-azadi protests in the past.
At the two missionary schools, Biscoe and Presentation, there were no students. An employee at Biscoe said the staff had turned up but not the students.
The information blockade is making it difficult to find out the attendance of students in many areas. An official in a government department, whose elder son studies in Class X at Delhi Public School, said the life of his child was more important than his studies.
"This is a crucial year for my son but who will send his child to school in the present environment? Moreover, I see a bleak future for the children of the Valley even if they get better education," he said.
Most officials of the administration were not available for comment on Wednesday, preferring to skip the evening briefing.
In contrast, on Tuesday, information department director Sehrish Asghar had said the high schools in areas where restrictions had been eased were to be thrown open on Wednesday.