Valley FIR for criticism of Jammu and Kashmir High Court order
Lawyers claim police are hounding them for criticising a directive of May 28 that upheld the detention of Mian Qayoom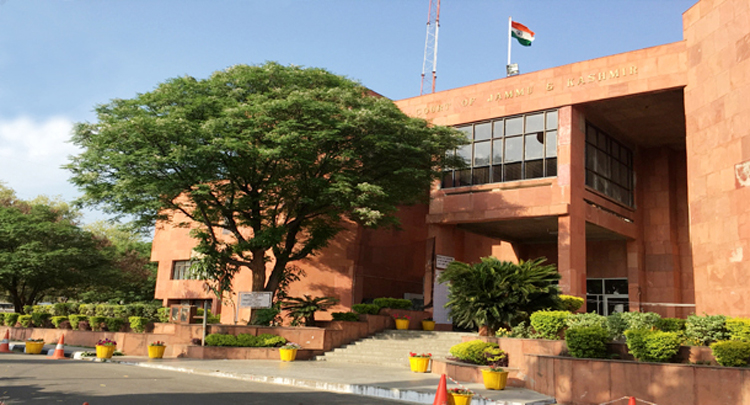 Jammu and Kashmir High Court
(Source: jkhighcourt.nic.in/)
---
Srinagar
|
Published 12.06.20, 07:40 PM
|
---
Criticism of a high court judgment has earned a group of people in Kashmir, mostly lawyers, an FIR and police summons.
The Valley's lawyers claim the police are hounding them for criticising a Jammu and Kashmir High Court order of May 28 that upheld the detention of Kashmir Bar president Mian Qayoom under the Public Safety Act.
The division bench of Justices Ali Mohammad Magrey and Vinod Chatterjee Koul had also set an unusual condition to Qayoom, an azadi proponent arrested last August, asking him to shun his political ideology before seeking his release.
The judgment has attracted condemnation within and outside Kashmir, with a senior non-Valley lawyer alleging a "seamless merger of the judiciary with the executive".
Ironically, Qayoom's son-in-law was appointed a high court judge this week.
The alleged police targeting of lawyers comes weeks after a crackdown on Valley journalists, who too had faced FIRs and summons for allegedly anti-national writings.
Last week, the police registered an "open FIR" against the critics of the judgment under the penal code's sections 153A (promoting enmity between groups on religious or other grounds) and 505 (statements conducive to public mischief).
Now the critics are being summoned to Shaheed Gunj police station in Srinagar where the FIR was lodged.
A police statement said the criticism of the judgment was aimed at demeaning the judges and causing disharmony in society.
Shahnawaz Choudhary, sub-divisional police officer at Shaheed Gunj station, said "four or five" people, including a few lawyers, had been summoned so far. "We have not made any arrest," he told The Telegraph.
Sources said the police had a list of more than a dozen critics, mostly lawyers, who were being summoned and could be arrested.
Shopian lawyer Habeel Iqbal, summoned on Wednesday, said he was questioned for five hours and asked to reveal every personal and family detail, including the name of his five-year-old child.
Iqbal, a legislative fellow of the US state department, said he had not come across a single past instance of lawyers being booked for criticising a court judgment.
In a tweet, Iqbal had said the judgment "shall be remembered as yet another instance of court acting as an extension of the executive".
"I told the police my criticism does not lower the judiciary's image but if you abuse the process of law by lodging an FIR, it undermines the authority of these institutions. I believe the FIR is a contempt of court, not my comments," Iqbal told this newspaper.
"They asked whether I had links with Qayoom sahab but I told them I had criticised the judgment on merits without being pro-Qayoom or anti-Magrey sahab," he said, pointing out that many lawyers outside Kashmir had criticised the verdict in stronger language.
Sources said Srinagar lawyer Bilal Ahmad Bhat too had been summoned but had told the police he was being treated for cancer and could not visit them. Bhat has said he would challenge the judgment in the Supreme Court.
A Kashmir Bar office-bearer said the lawyers feared more summons in the coming days but would not give up their right to dissent.