Boy drowned, buried but 'not dead'
Osaib Altaf, 17, was the first of the several people killed in alleged security force action since August 5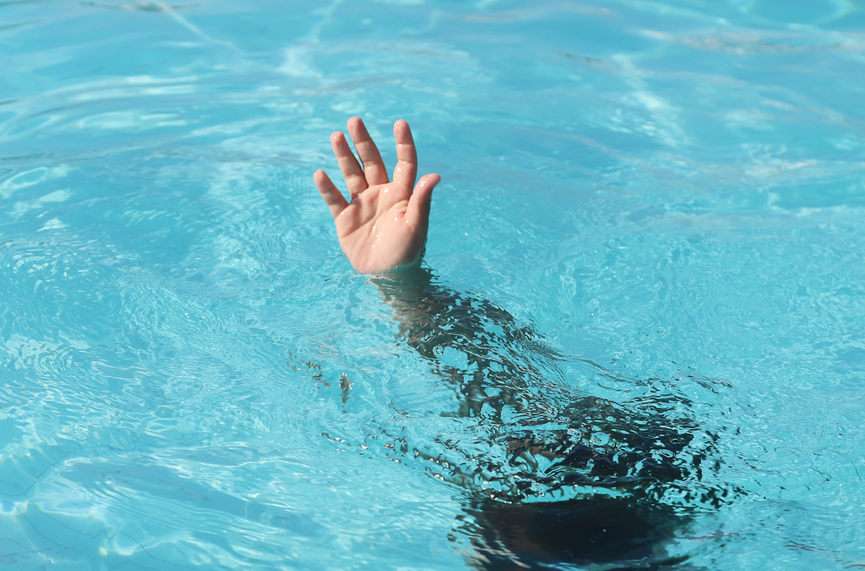 The government has so far acknowledged only one death at the hands of the forces, that of Asrar Khan of Srinagar's Soura — that too after initially blaming stone-throwers for his death.
(Shutterstock)
---
Srinagar
|
Published 05.10.19, 07:40 PM
|
---
"Osaib Saeb" to loving grandmom Noora Begum, 65 — died aged 17 on August 5, hours into the lockdown, drowning in a river while fleeing the security forces.
Thousands attended his funeral, resisting security personnel's use of force and braving injuries. The boy is buried at Srinagar's Idgah graveyard.
All these details were, however, irrelevant to Jammu and Kashmir police, who denied before the Supreme Court this week that any such death had taken place in the Valley.
"Osaib Altaf: The incident as reported has been found to be baseless as no such death has been reported to the police authorities as per the verification report received from the field information," says the report signed by A.K. Chowdhary, additional director-general of police.
The report was part of a larger one submitted by Jammu and Kashmir High Court to the Supreme Court, which had sought information on the detention of minors since the August 5 revocation of the state's special status.
Osaib was the first of the several people killed in alleged security force action since August 5. The government has so far acknowledged only one death at the hands of the forces, that of Asrar Khan of Srinagar's Soura — that too after initially blaming stone-throwers for his death.
Medical reports said pellets fired by the forces had killed him, after which the government had to change its position.
The authorities have been in denial about most of the atrocities that have taken place during the past two months to be able to hold onto their "all is well" narrative.
Some media outlets had reported Osaib's death but The Telegraph could not confirm it because of the crippling information blockade and the restrictions on movement.
As for the high court report to the apex court, sent in response to a writ petition filed by child rights activists Enakshi Ganguly and Shanta Sinha, it said 144 minors had been detained during this period and that most of them had been released.
ADG Chowdhary's report contains point-by-point denials of the media reports on the security forces' atrocities.
"The world saw him dying. The world (thousands) participated in his funeral and now they say no such death took place," Noora, Osaib's grandmother, told this newspaper between sobs after being told about the police report.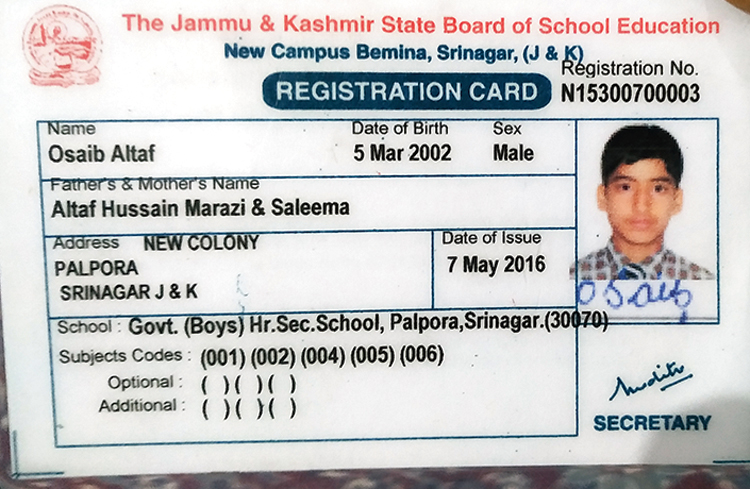 Adnan Ali, Osaib's friend, who narrowly survived that day, said around a dozen boys had jumped into the river on August 5 after the forces cornered them.
"Osaib and I never learnt swimming. I was saved but he drowned. I was taken to hospital where I remained for a day. The others swam across to the other side," he said.
The family and some local people claim that a few boys were playing in a playground while some others were chatting when the forces pounced on them. It appears that some stone throwing too was going on nearby, prompting the forces' action.
Osaib was taken to SMHS Hospital, which has not issued any death certificate.
"Some people had incorrectly given his name to the hospital as Musaib. The hospital said it would issue a death certificate in the name of Musaib. When we refused, it asked us to get an FIR from the police," Osaib's uncle Mohammad Rafiq said.
Rafiq said that when the family approached Safa Kadal police station, they were told their locality, New Colony Palapora, fell in Parimpora police station's area.
"When we approached Parimpora police station, they said our locality fell in Safa Kadal police's area. Both police stations refused to file an FIR; no policemen ever visited our home to investigate," he said.
Osaib's elder brother Suhail said thousands had assembled after learning about Osaib's death and marched towards the Idgah graveyard, several kilometres away, chanting pro-independence slogans.
"They (the forces) used force to try and disperse us and even opened fire. We did not relent and continued our march to the Idgah, where we buried him," Suhail said.
Osaib Altaf was born on March 5, 2002, and died on August 5, 2019.