Kashmir at the United Nations after half a century
China endorsed Pakistan's position and Russia went with India in public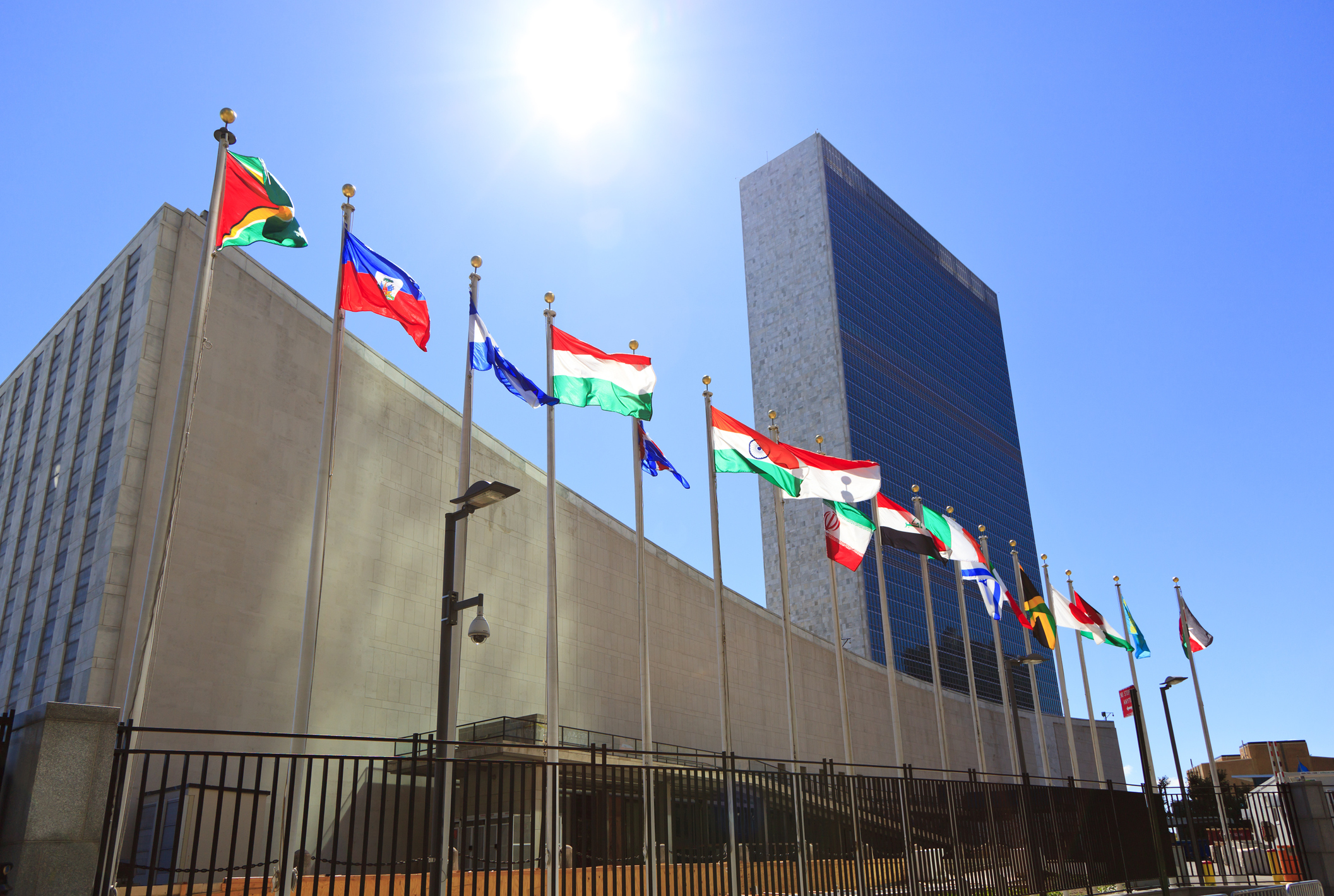 ---
---
The UN Security Council discussed Kashmir for the first time in half a century on Friday.

In the absence of a statement from the Security Council, India and Pakistan, neither of which was part of the closed-door discussions, launched into a high-decibel campaign to claim a measure of success.
The only voices from inside that were heard outside were of two Permanent Five (P-5) members — China and Russia. China endorsed Pakistan's position and Russia went with India in public.
The UK was the only other P-5 country that is understood to have sided with Islamabad behind closed doors.
Russia, uncharacteristically, brought up UN resolutions, something anathema to India, although it continued to swear by bilateral agreements, which New Delhi prefers. "We are friends and good partners with both India and Pakistan…. We have no hidden agendas," Russia said.
Statements are not mandatory for closed-door Security Council meetings, and none had been issued a good two hours after the meeting had been wrapped up. Nor was there any indication of a follow-up meeting.
"Stop terror to start talks," India said immediately after the Security Council finished the meeting on Kashmir, held at the behest of Pakistan and backed by China.
Briefing reporters after the meeting, India's UN ambassador Syed Akbaruddin contested what he described as an effort by China and Pakistan to masquerade national positions as the will of the international community.
Pakistan's ambassador Maleeha Lodhi said that by discussing Kashmir, the Security Council had established Kashmir was no longer a bilateral issue as claimed by India. She said it was the first time in more than 50 years that the council had taken the issue up.
"The fact that this meeting took place is testimony to the fact that this is an internationally recognised dispute," she told reporters. "The people of Jammu and Kashmir may be locked up... but their voices were heard today at the United Nations."
Chinese ambassador Jhang Jun said the general will of the members was against unilateral action that could aggravate tensions and cited Security Council resolutions to state that Kashmir was an internationally recognised dispute. He iterated the Chinese opposition to the bifurcation of Jammu and Kashmir to create the Union Territory of Ladakh.
Reacting to these two statements, Akbaruddin said India was committed to resolving all outstanding issues with Pakistan in line with the Simla Agreement.
Russia, which till the start of the meeting had been calling for the issue to be addressed bilaterally, referred to UN resolutions on the issue when the meeting was on.
Dmitry Polyanskiy, Russia's first deputy permanent representative to the UN, tweeted in favour of the issue being resolved bilaterally "on the basis of Simla Agreement of 1972 and Lahore declaration of 1999, in accordance with UN Charter, relevant UN resolutions and bilateral agreements between India and Pakistan".
Akbaruddin, when reference to UN resolution of 1948 was made, told reporters: "We can go back in history but every new agreement overtakes the past. We are committed to that agreement, and we hope Pakistan is too."
On the issue of India stalling dialogue, Akbaruddin said using terrorism to try and push certain goals is not the way normal countries behave. "Stop terror to start talks. We have extended a hand of friendship by saying we are committed to the Simla Agreement, let's wait for a response," he added to questions on when a dialogue can take place.
Ahead of the first meeting of the Security Council on Kashmir since 1971, both India and Pakistan made their moves to influence the deliberations.
Hours before the Security Council was to meet in New York, the Jammu and Kashmir chief secretary addressed a highly publicised media conference to explain the rationale for the restrictions -– blaming it mostly on Pakistan –- and announce a slew of baby steps to restore normality.
The statement was circulated among diplomatic channels as India worked the phones to explain its position to the Security Council members.
Just minutes before the meeting was scheduled to begin, Radio Pakistan reported that Pakistan Prime Minister Imran Khan dialled US President Donald Trump to apprise him of the developments on the Kashmir front.
According to Radio Pakistan, Khan conveyed Pakistan's concern on recent developments in Kashmir and how it could threaten world peace and took Trump "into confidence" on the impending Security Council meeting. Afghanistan, which is Washington's main preoccupation now as Trump wants to pull out American troops before the next presidential polls, was also discussed amid earlier reports that Islamabad is leveraging its influence on the Afghan Taliban to have its way on Kashmir with the US.
In its readout on Trump's conversation with Khan, the White House said the President conveyed the importance of India and Pakistan reducing tensions through bilateral dialogue. This is a departure from Trump's recent offers to mediate, which were rejected by India.
Pakistan, according to its foreign minister Shah Mehmood Qureshi, has also contacted four of the five P-5 members. France could not be contacted, Radio Pakistan quoted him as saying.