Kashi rule for lesser mortals
How close to the Lord? Not less than 3 feet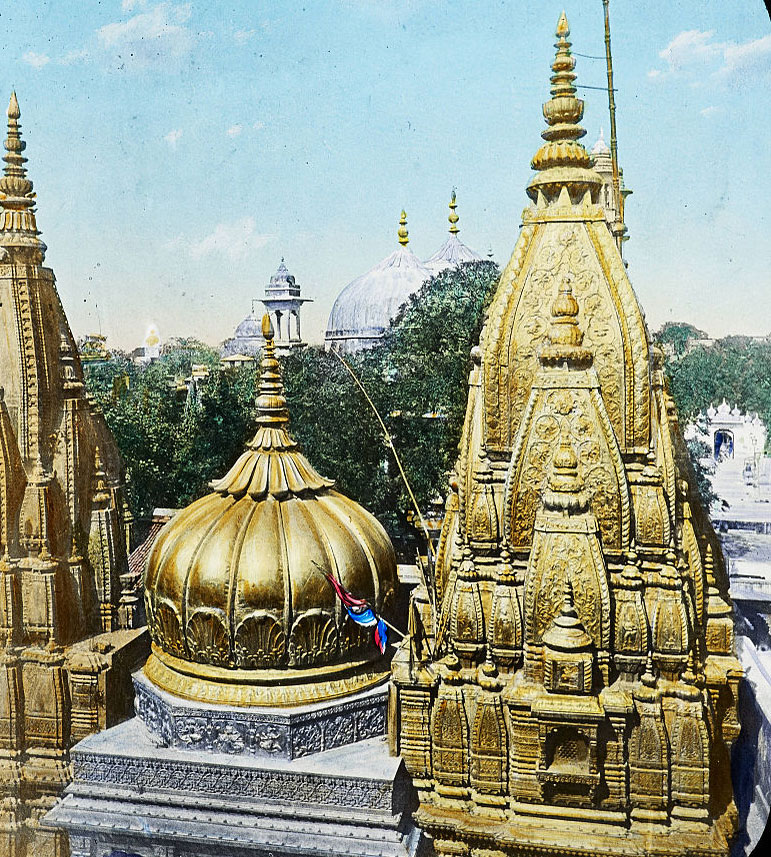 From Sunday, the Kashi Vishwanath Temple has banned the common man from its sanctum sanctorum.
(Wikimedia Commons)
---
Lucknow
|
Published 18.08.19, 08:40 PM
|
---
Shiva devotees in Varanasi have been pushed three feet away from their god.
From Sunday, the famed Kashi Vishwanath Temple has banned the common man from its sanctum sanctorum.
Devotees were earlier able to lean over a two-foot-high steel fence, built about a foot from the Shiva Linga, touch the idol and sprinkle it with Ganga water and flowers.
Now they must stand at the door — about three feet from the fencing — and pour the gangajal and the flowers on a bowl, to be carried to the deity through pipes.
However, a source in the local administration told this newspaper, the restrictions wouldn't apply to VIP devotees. As usual, the fence will be removed for them so they can sit in front of the Shiva Linga and pray.
Vishal Singh, chief executive officer of the temple, told reporters in Varanasi that metal bowls had been put up at each of the four doors of the sanctum.
"Earlier, we used to have this system in the month of Shravan when the number of devotees would increase. From now on, this system will be in place round the year," Singh said.
He said the restrictions were being imposed in the interests of security.
Till five years ago, all devotees were allowed to sit or kneel right in front of the deity and place their offerings. The steel fences were raised around the Shiva Linga in December 2014.
Over the years, security has been tightened at the shrine in keeping with the mood of the times, with more security cameras and metal detectors in place and visitors being more rigorously frisked.
Ajay Kumar, a 50-year-old local journalist who had refused better job offers so he could live in Varanasi close to the temple, was aghast at the new restrictions.
"At least 5,000 people in Varanasi city alone worship at Baba's (Shiva) shrine every morning and evening. They consider Shiva their own and boast of their proximity to the god," he said.
"But now they are supposed to stand three feet away from the god, whom they have been meeting twice a day for decades."