Karishma Shetty AKA Kay Shetty is making her Digital presence by Psychic persona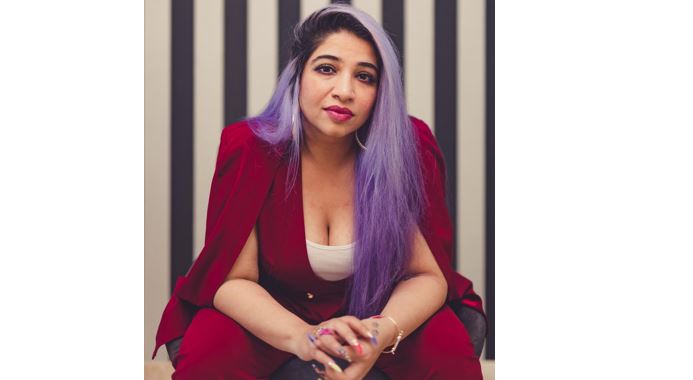 Global Psychic Healing with Digital Creator Dr. Karishma Shetty
---
Published 25.08.22, 11:25 AM
|
---
A vision can change a life. It can be about anything or anyone. People believe that visions have meanings and that these need to be guided appropriately with the cause and effect of such visions. Psychics assist people in seeing what is holding them back and what will help them move forward in life.Dr. Karishma Shetty, the founder of Psychic Temples, helps people visualise their innate qualities to advance in their careers, education, and life as a whole.
Her accurate predictions began bringing in clients, and the clients in turn brought more troubled souls who were given peace by Karishma's solutions. As she gained popularity, her followers adoringly gave her the title "GuruMa." Karishma established Psychic Temples, a location where healing is carried out to quiet the mind, in order to assist more people. Her all-encompassing spirituality includes planetary guidance on navigating through challenging times. Her Instagram fans (@kayshetty) ask her for advice to help them with their decision-making process.
Psychic temples cater you in various forms. Karishma is knowledgeable about a variety of subjects, including Vastu, Numerology, Reiki, Tarot, Lenormand Reading, Lithomancy, Oracle Card Reading, Aura Cleansing, Face Reading, Energy Healing, Healing with Elements, Metaphor Therapy (drawing analysis using spiritual and parapsychological senses), Signature Analysis, Rune Reading, I-Ching, Chakra Balancing, Aura Cleansing, Sound Therapy, etc.theOne who understands the importance of a Psychic healing knows significance of such guidance. On YouTube, Karishma advises her followers on astrology periodically based on the motion of the planets.
An incident transpired once when Karishma was 15 and her friend Shalakha had just lost her mother. The mother came repeatedly in her friend's dream. Karishma went into trance to connect the mother's soul and her incomplete, unfulfilled wishes, acting as a medium or Shaman in between Shalakha and her mother. Shalakha spoke with her mother and she never ever came in her dreams. Similarly Karishma cures people through reiki and chakra healing. The subtle system which is the base of all human beings has 7 chakras and 3 naadis which governs the whole universe of any human. Healing through vibrations and cleaning the chakras with vibrations helps her subjects to find balance and peace in life. Many of her clients have been benefitted by finding financial freedom, be it a lost property or a complicated court case. Aligning with the sacred geometry of the chakras help an individual to gain the perfect work life balance too.
At 12 years of age, Karishma envisioned her powers to know herself better and never stopped after that. Her psychic predictions evolved to be correct and helpful for many. If you are stuck in life and are at the crossroads of one, people like Karishma can help find the correct desired path towards a prosperous life. This well-known GuruMa lives in Mumbai and heals people all over the world.
This is a sponsored article.