Justice Arun Kumar Mishra takes charge as chairperson of National Human Rights Commission
He had hit the headlines earlier when he said Prime Minister Narendra Modi was a 'versatile genius, who thinks globally and acts locally'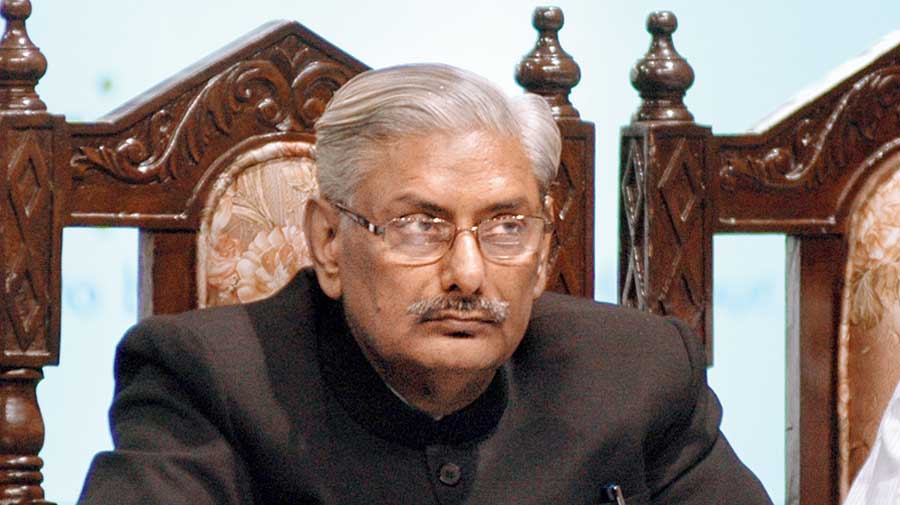 Justice Arun Mishra.
File picture
---
New Delhi
|
Published 03.06.21, 02:27 AM
|
---
Justice Arun Kumar Mishra, who retired last year as Supreme Court judge, took charge on Wednesday as the chairperson of the National Human Rights Commission (NHRC).
Justice Mishra, a judge known for his hard work who had retired from the Supreme Court on September 2 last year, had hit the headlines earlier when he said Prime Minister Narendra Modi was a "versatile genius, who thinks globally and acts locally".
The chairperson and members of the NHRC are appointed by the President on the basis of the recommendations of a committee headed by the Prime Minister. The committee's other members are the Speaker of the Lok Sabha, the Union home minister, the leaders of the Opposition in the Lok Sabha and the Rajya Sabha and the deputy chairman of the Rajya Sabha.
Under the original 1993 Human Rights Act, the chairperson has to be a former Chief Justice of India. However, in July 2019, the act was amended by inserting in Section 3 a sub clause 2(i) that used the expression "Chief Justice of India or a judge…" in the context of appointment as the chairperson.
Until now, only acting chairpersons had been non-CJIs.
Under Section 4(i) of the amended legislation, the original five-year tenure of the chairperson was reduced to three years or until the incumbent reached the age of 70, whichever was earlier.
After the amendment, this is the first time that a judge of the Supreme Court is being appointed chairperson of the commission, following the superannuation of the incumbent chairperson, Justice H.L. Dattu, former Chief Justice of India.
Justice Mishra, while extending his vote of thanks at a global jurists' conference in the capital on February 23, 2020, had praised Modi effusively.
The serving judge had complimented Modi and Union law minister Ravi Shankar Prasad for doing away with 1,500 obsolete laws. Justice Mishra had said that India had been a responsible and most friendly member of the international community under the "stewardship" of Modi.
The comments did not go down well with the Bar. The then Supreme Court Bar Association (SCBA) president, Dushyant Dave, had said the comments were unbecoming of the judiciary.
Dave, in turn, faced the wrath of a section of the SCBA with some members convening a meeting on May 11 to try and remove Dave from his post of president and from the SCBA's primary membership over his critical remarks against Justice Mishra. However, Dave managed to checkmate his detractor and critic Ashok Arora by removing the latter as SCBA secretary.
Justice Mishra had handled several high-profile cases since his elevation to the Supreme Court on July 7, 2014, from Calcutta High Court where he was the Chief Justice.