Joint scrutiny of medicine units
Union health ministry says the inspections were being conducted 'all over the country'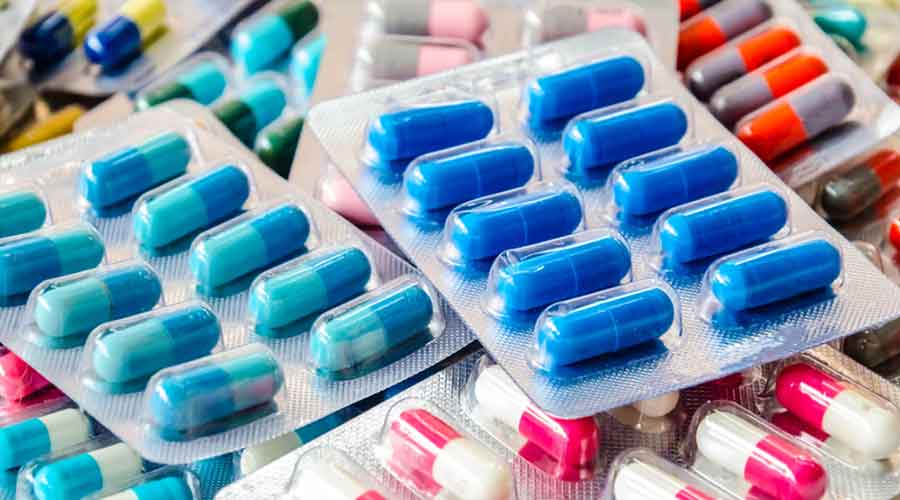 The Union health ministry announced on Tuesday that the Central Drugs Standard Control Organisation (CDSCO) had initiated the joint inspections with state drug authorities under an "action plan" to cover "units identified to be at risk of manufacturing" substandard or spurious drugs
---
New Delhi
|
Published 28.12.22, 03:56 AM
|
---
Central and state drug authorities have begun joint inspections of medicine-manufacturing units amid longstanding concerns about the quality of drugs produced in India, which have been amplified by child deaths in The Gambia linked to Indian-made cough syrups.
The Union health ministry announced on Tuesday that the Central Drugs Standard Control Organisation (CDSCO) had initiated the joint inspections with state drug authorities under an "action plan" to cover "units identified to be at risk of manufacturing" substandard or spurious drugs.
The ministry said the joint inspections were being conducted "all over the country". It did not respond to queries seeking the number and locations of the inspections.
A panel of two joint drugs controllers will monitor the inspections and subsequent actions to ensure that medicine-making units follow good manufacturing practices, which "will ensure high standards of quality compliance", the ministry said. It did not elaborate how the joint inspections would ensure quality compliance.
Experts familiar with drug regulatory processes said a possible explanation would be that the joint inspections would identify quality-related issues at manufacturing units that state drug authorities are unable to identify or unwilling to address.
The announcement of the joint inspection comes 10 weeks after the CDSCO and Haryana drug authorities ordered Maiden Pharmaceuticals, which had exported the cough syrups linked to 66 child deaths in The Gambia, to stop manufacturing, citing process violations that could affect quality or safety.
The World Health Organisation (WHO) had in early October issued a global alert after labs in Ghana and Switzerland detected diethylene glycol and ethylene glycol — toxic contaminants that can cause acute kidney injury — in the syrups from Maiden supplied to The Gambia.
The CDSCO's monthly alerts show that specific batches of various medicines from different drug manufacturers fail random sampling tests and are declared not of standard quality (NSQ) every month, indicating that drug quality is a widespread issue — not confined to Maiden.