Jobs key poll issue in UP: Survey
Over 42 per cent people in Uttar Pradesh believe that employment opportunities are the most important factor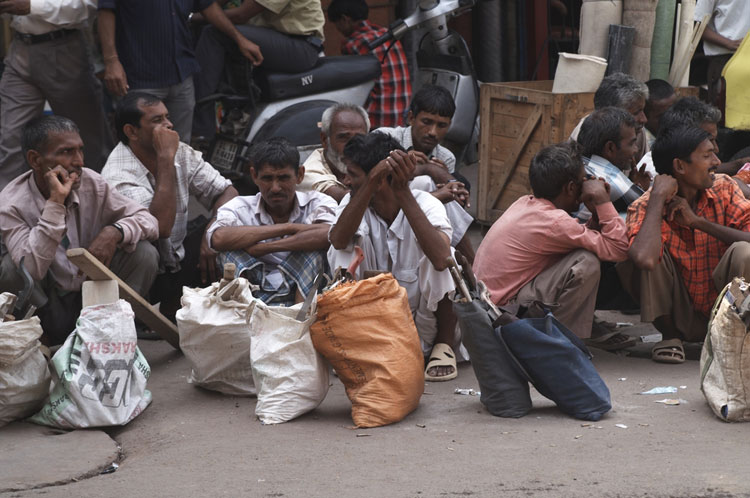 Unemployment remains a concern for voters in Uttar Pradesh
Picture by Shutterstock
---
Lucknow
|
Published 01.03.19, 09:40 PM
|
---
Jobs, health care and law and order are top priorities for Uttar Pradesh voters, according to a survey conducted by two NGOs.
The Association for Democratic Reforms and Uttar Pradesh Election Watch sampled 2,73,487 voters from 534 Lok Sabha constituencies across the country, of which 40,000 were from the 80 seats in Uttar Pradesh. The results of the survey, conducted between October and December 2018, were released in Lucknow on Friday.
According to the survey, over 42 per cent people in Uttar Pradesh believe that employment opportunities are the most important factor when they turn up at the polling booths. For over 34 per cent voters, health care is most important, while law and order is the top priority for 33 per cent.
Cash, liquor and gifts can sway 15 per cent voters in the state, according to the survey.
For 86 per cent of Uttar Pradesh's voters, their own opinion matters the most while voting. Caste and religion are important factors for 36 per cent voters in choosing their candidates.
The report said 31 MLAs in Uttar Pradesh had been re-elected to the Assembly for three straight terms between 2007 and 2017. These legislators had average declared assets worth Rs 1.24 crore in 2007, Rs 3.78 crore in 2012 and Rs 7.74 crore in 2017.
Some of these leaders are Mukhtar Ansari (Independent), Durga Prasad (Samajwadi Party), Satish Mahana (BJP and industries minister), Raghuraj Pratap Singh (Independent) and Ramveer Upadhyaya (BSP).
The survey found that there were five politicians who became MPs for three consecutive terms between 2004 and 2014. Their average declared assets were worth Rs 2.56 crore in 2004, Rs 5.91 crore in 2009 and Rs 15.64 crore in 2014, a
510 per cent increase in wealth. These leaders are the BJP's Maneka Gandhi and Brij Bhushan Saran Singh, the SP's Mulayam Singh Yadav and the Congress's Rahul Gandhi and Sonia Gandhi.