Javed Akhtar query on 'anti-India' tag
Akhtar asked social media users whether commenting on the rise in jobless or prices was criticism of the country or criticism of its rulers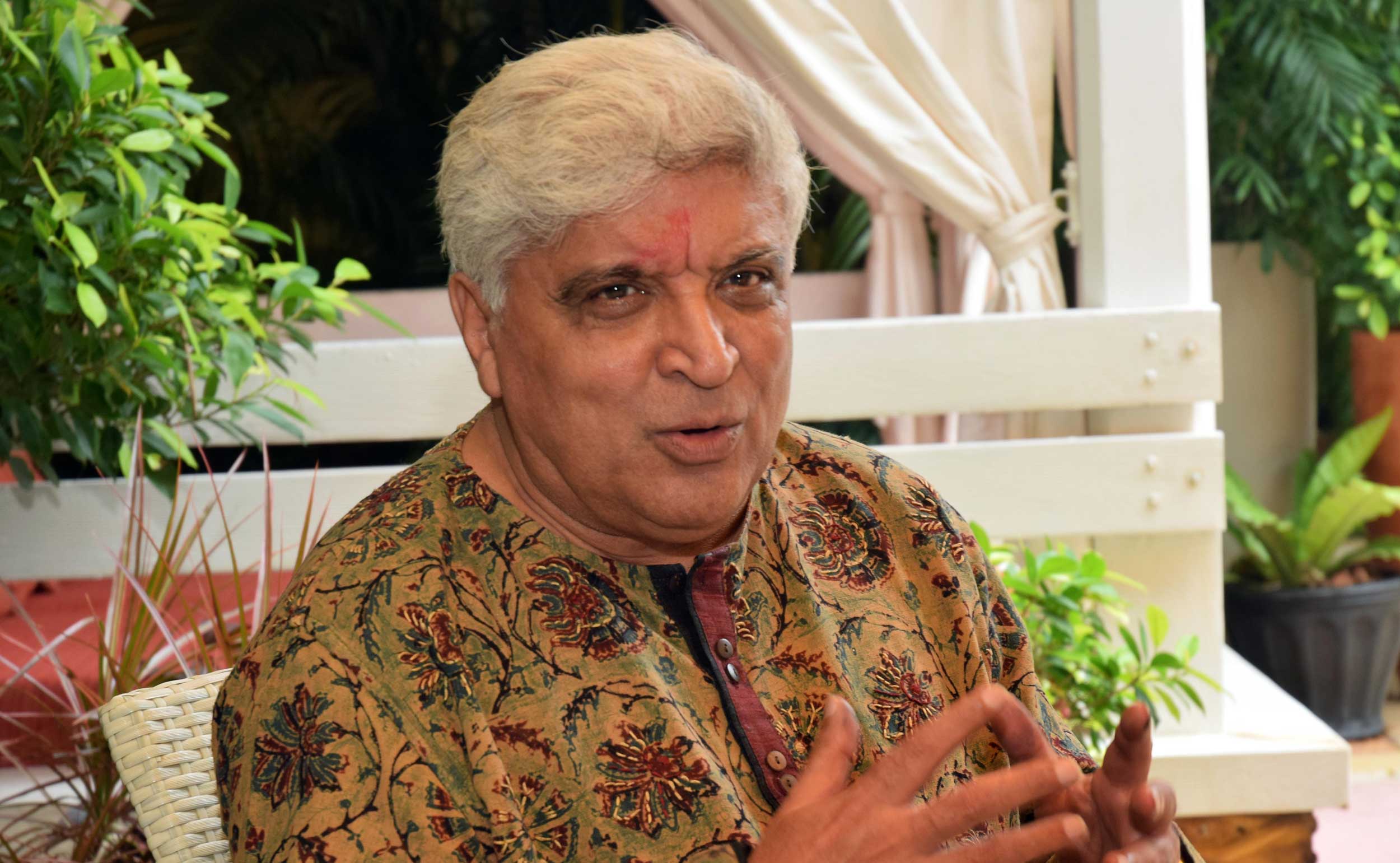 Javed Akhtar
The Telegraph file picture
---
Mumbai
|
Published 05.01.19, 09:23 PM
|
---
Poet and screenplay writer Javed Akhtar on Saturday posed a query on social media, asking why speaking against the establishment is nowadays equated with speaking against the country.
Akhtar was responding to a tweet from a social media user, Kumar Priyadarshi, who had attacked Naseeruddin Shah's recent video for Amnesty, where the actor questioned the targeting of dissenters and rights activists, as "anti-Indian".
Priyadarshi, who claims to be additional private secretary to the Union minister of state for micro, small and medium enterprises, had tagged Akhtar as well as news website Quint, NDTV and journalist Barkha Dutt.
"Why do you think that anyone who is against the establishment is against the country? (And that) anyone who is against the government is against the nation," Akhtar tweeted.
"By this logic (the) whole of (the) Opposition is anti-national and before 2014 even (the) BJP was anti-national because it was anti-government."
Priyadarshi had tweeted: "After award wapasi gang. It's now Amnesty gang. Be ready (for) more… anti-Indian masala which would get big support… and any bollywood actor who is set to get notice from tax authorities for not paying taxes."
Akhtar threw a challenge to Priyadarshi: "Name any individual or NGO who is critical of the present regime and the PM but according to you is not an anti-national."
He did not receive an answer.
Akhtar asked social media users to ponder whether commenting on the rise in unemployment or prices amounted to criticism of the country or only criticism of its rulers.
Another social media user responded by tweeting: "No, selective outrage is termed as anti-national which you and other fellas (are) doing to defame the country."
Akhtar responded: "Since you are against selective outrage I am sure you must have criticised pseudo-liberals on one hand and right-wing
fanatics on the other, right? Tell me if I check your tweets will I find even one against those who have lynched some innocent people on the streets?"
There was no response.
Several actors and other members of the film fraternity have spoken out against the growing atmosphere of intolerance, where every opposing view is out-shouted and its bearers abused and threatened.
Shah was called a "namak-haram" (traitor) and a "Trojan horse" for Friday's video, where he asked: "Had we dreamt of a country where there is no space for dissent?… Where there once was law, there is only darkness."
Shah is not on Twitter but there's a fan account that uses his name.