Jammu & Kashmir: 'Militant' killed in custody
Police had on Tuesday said they had arrested a Lashkar-e-Toiba 'hybrid militant'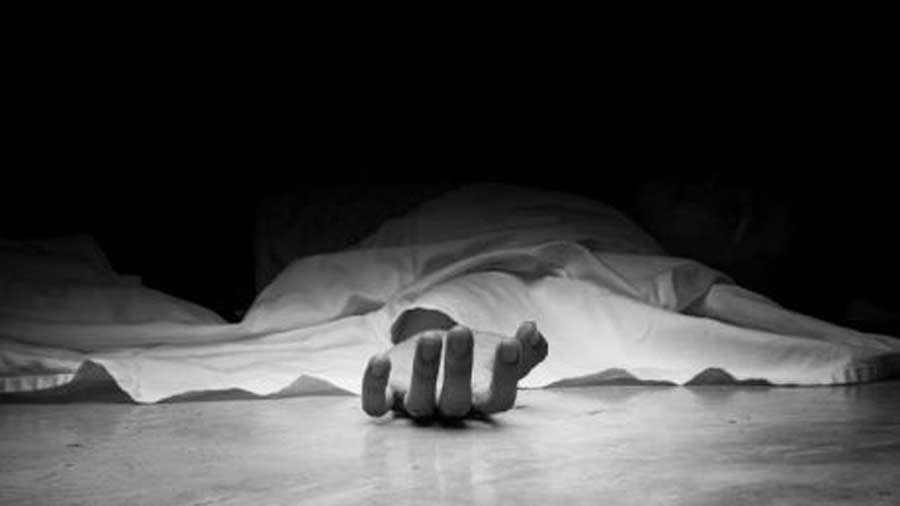 Representational image.
File Photo
---
Srinagar
|
Published 20.10.22, 12:48 AM
|
---
A resident of Kashmir's Shopian who was arrested on Tuesday for his alleged involvement in the killing of two migrant labourers and dubbed a "hybrid militant" died of bullet wounds in police custody on Wednesday, triggering allegations that a civilian had been murdered.
The police had on Tuesday said they had arrested a Lashkar-e-Toiba "hybrid militant", Imran Bashir Ganaie, hours after he allegedly killed Ram Sagar and Munesh Kumar, two migrant labourers from Kannauj in Uttar Pradesh, in a grenade attack.
"Hybrid militant" is a term used to describe individuals with no previous record of involvement in militancy before they are shot or arrested. The term has gained currency in the last one year with the police claiming that some youths were secretly carrying out attacks and slipping back into society without getting noticed.
But their families and politicians claim that security forces are killing innocents after branding them "hybrid militants".
The police suggested that Ganaie was killed in firing by another militant when cops raided a hideout based on a tip-off Ganaie had provided during interrogation. No other militant was killed or arrested during the raid.
"Based on disclosure of arrested hybrid terrorist and in continuous raids by police and security forces, another contact has been established between terrorists and SFs (security forces) at Nowgam, Shopian, in which hybrid terrorist Imran Bashir Ganaie (was) killed by firing of another terrorist," police said in a tweet.
The police had said on Wednesday that an associate of Ganaie had also been arrested and a search had been launched to nab other accused who were part of the grenade attack.
The police have so far offered no evidence of Ganaie's involvement in the killings, although additional director-general of police Vijay Kumar had said on Tuesday that he had confessed to his involvement.
The administration is under pressure for alleged failure to prevent targeted killings of outsiders and members of minority communities in Kashmir.
CPM state secretary Ghulam Nabi Malik said it was "widely perceived" that Ganaie was not involved in any unlawful activity. He demanded a credible probe into this "unfortunate incident".
Former chief minister Mehbooba Mufti accused the police of using the facade of "hybrid militant" to kill a civilian.
"Using dubious nomenclature — hybrid militant & chance encounters to justify civilian killings has become the norm in Kashmir. Imran Ganai arrested by the police & then killed in their custody allegedly by another militant defies logic & deserves a thorough investigation," the PDP leader tweeted.
Jammu and Kashmir has witnessed a spurt in such controversial killings in recent weeks, although the police have rebuffed all allegations.
Last month, an alleged militant from PoK, Tabarak Hussain, died at an army hospital days after he was shot at and injured. The army claimed he was sent by a Pakistani colonel to carry out a suicide attack on an Indian Army post in Rajouri, but died of cardiac arrest at the hospital.
Tabarak's father Abdul Malik, however, told the local media in PoK that his son was mentally unstable and had accidentally crossed over to the Indian side. The family released videos showing Tabarak in chains at his home to prevent him from stepping out.
On August 27, Pakistani militant Muhammad Hussain Ali, an undertrial, died in Jammu's Kot Bhalwal jail. Pakistan called it an "extrajudicial killing" and asked India to return his mortal remains. His body was not returned.
Ali was one of two prisoners — the other being Jammu resident Muni Mohammad — who died within 72 hours in separate incidents. Both were linked to recent arms drops by drones in Jammu.