Jammu and Kashmir: Pandit fate befalls Dalit protest
Govt accused of choking salary to bring J&K agitators to heel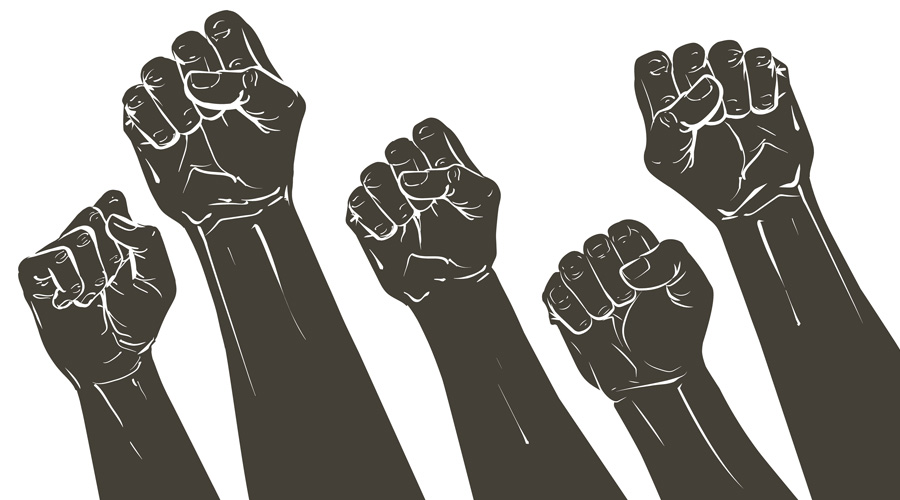 Representational image.
File picture
---
Srinagar
|
Published 19.03.23, 04:06 AM
|
---
Dalits employees demanding transfer to Jammu because of targeted killings in Kashmir suspended their 10-month-long agitation on Saturday because of financial constraints caused by alleged stifling of salary.
Earlier, Pandit employees who had also struck work over the same demand had succumbed to the pressure created by the government's alleged move to withhold salary. Such moves by the Centre have triggered allegations that the Pandits and Dalits were being used as scapegoats to sustain the normality narrative on Jammu and Kashmir.  
Hundreds of Dalit employees, all from Jammu but posted in Kashmir, had fled the Valley after last year's targeted killings by militants. They had been protesting in Jammu seeking transfer to their home districts.
Anjana Bala, a leader of the Dalit protesters, said they were suspending their protests in the hope that the government would eventually announce a transfer policy for them.
"(In the meantime), we hope the government will address our small grievances. We would resume our duties in Kashmir but hope we are provided proper accommodation and are posted in safer areas," she said.
Bala claimed the government had already promised to implement the transfer policy for the Dalit employees and they did not want to embarrass the administration in the midst of the proposed G20 meetings across the country.
R.K. Kalsotra, who heads the Jammu and Kashmir chapter of the All-India Federation of SCs, STs and OBCs, said the employees had no other choice as they were financially in dire straits.
"The government wants to sell Jammu and Kashmir's normality to the world for which they have been made scapegoats. They were forced to relent after the government withheld their salaries for months. They were borrowing from friends and relatives to survive," Kalsotra told The Telegraph.
Unlike Kashmiri Pandits, who are originally from the Valley but live as migrants in Jammu and other parts of the country, the Dalits are originally from Jammu.
Migrant Pandits were given jobs in the Valley to persuade them to return to Kashmir under a resettlement package. The Dalits, however, were forced to accept routine postings in the Valley because of a 16-year-old skewed reservation policy that artificially shifted a chunk of their job quota from Jammu to Kashmir, benefiting Jammu's caste Hindus.
The Dalit employees had left Kashmir following the May 31 killing of teacher Rajni Bala by militants at her school in Kulgam. She was the first Scheduled Caste victim of a targeted militant attack in the Valley in a long time.
Kalsotra said there were 2,000 to 3,000 SC employees from Jammu working in Kashmir.
Jammu and Kashmir has about 10 lakh SC people — around 8 per cent of the population — all belonging to Jammu, according to the 2011 census.
"During protests, top BJP leaders including Jammu and Kashmir chief Ravinder Raina made a commitment to them that they would all be transferred to Jammu. Nothing happened and it is now clear that the BJP has ditched them," Kalsotra said.
"The Kashmiri Pandits have their roots in the Valley and there is a resettlement programme for them. But for Dalits, Jammu is their home. They are supposed to work all their lives in Kashmir, detached from their families. We reiterate our demand that Scheduled Castes be given reservation in Jammu districts in proportion to their population," he added.