Jammu and Kashmir cops issue summons to two journalists
Police claim Inayat Mir was a 'hybrid militant' and was killed along with three other militants in his home at Naira village of Pulwama district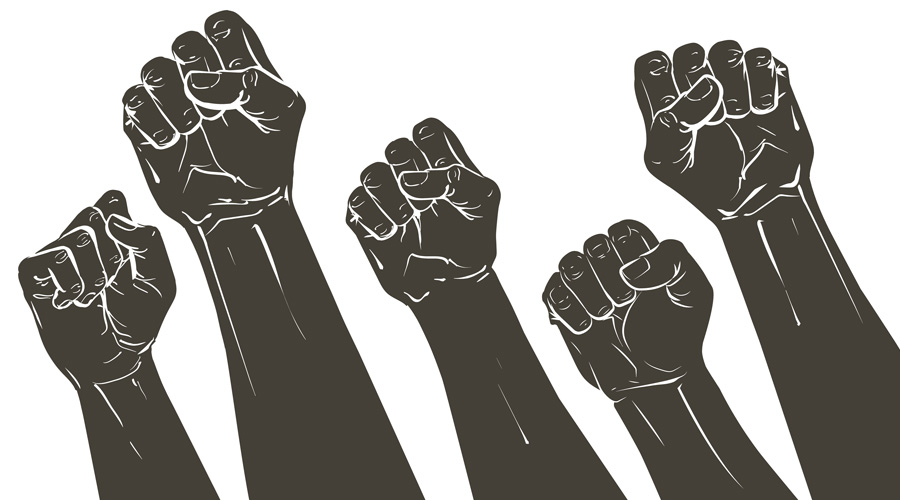 Representational image.
Shutterstock
---
Srinagar
|
Published 01.02.22, 03:15 AM
|
---
The Jammu and Kashmir police on Monday issued summons to two journalists for purportedly sharing a Pulwama family's claim that their 17-year-old son, who died during a gunfight on Sunday, was innocent.
Police claim Inayat Mir was a "hybrid militant" and was killed along with three other militants in his home at Naira village of Pulwama district. The deceased included a top commander of Jaish-e-Mohammad and a Pakistani national.
Inayat's family had staged protests in Srinagar on Sunday against the killing of their son and sought his body. He was secretly buried, away from his home, as part of a two-year-old government strategy to deny family burials to militants or suspected militants to prevent gatherings.
The parents and younger sister of Inayat on Sunday accused the security forces of killing their "innocent" son.
However, in the evening, a video surfaced on social media in which a woman, purportedly Inayat's elder sister, suggested her brother was a militant associate and chose to die with them.
Both the versions were shared by local journalists on social media.
Police on Sunday evening issued summons to journalists Fahad Shah and Majid Hyderi for questioning.
Fahad's portal had filed a story carrying Inayat's family's version while Majid had shared a story about the family's claim on his social media account.
"It was nothing more than that. I had shared a story. They (police) asked why did you share it? I told them that we are journalists of the conflict zone. At times, we have to share stories onour social media accounts," Majid told The Telegraph.
"I had shared the story in which a family said one of them was innocent. I had not given any opinion, I had not commented on it because I knew there could be a problem. I had not reported the story but only shared it."
Majid said he was at the police station the entire day. It is not clear whether Fahad visited the police station.
The summons, however, does not mention that the journalists were told to appear before the police for sharing or writing about Inayat's family's version.
"It appears that you are acquainted with the circumstances of FIR and your presence is necessary to give such information as you may possess relating to FIR for the finalisation of the investigation and arrest of the accused person," the summons reads.
The police on Sunday filed an FIR under various sections of IPC and The Unlawful Activities (Prevention) Amendment Act in the case.
Kashmir inspector general of police Vijay Kumar said they were booking the family of Inayat under the UAPA as the gunfight took place at their home.
Kumar said it was the "best example" that showed there were many who worked for the militants but were not on their list.
"When we coined the term 'hybrid militant' in January last year, you started mocking (us)," he said.
The army recently said they had killed 15 "hybrid terrorists" or "militants disguised as civilians" in 2021.
Many people in Kashmir have voiced concern that the government is peddling a new narrative and coining terms like "hybrid militants" to deflect criticism over the alleged killing of civilians. Such terms are seen as blurring the lines between militants and civilians.
In several such killings, the police have offered no convincing evidence of the victims' involvement in militancy.
On Monday however, the video of the woman, purportedly the elder sister of Inayat, was offered as "evidence" that hybrid militants were a reality.
In the video, the woman said three militants had entered their home at Naira village on Thursday night to seek shelter.
She said when the security forces cordoned off the place on Saturday evening, she along with her sister and mother came out while Inayat chose to stay back and preferred to die with the other militants.
It is not clear who shot the video but it was shared by the official Twitter handle of Kashmir zone police and Pulwama police to counter the family's version.
In the video, when the woman is asked by some people why she had earlier denied having any knowledge about militants hiding in her house, she replied that she was scared.
Asked why her mother also lied, the woman said: "She (mother) was not aware of it as she was in Trisal (village). But I knew (that militants were inside)."
According to the he family, Inayat's grandmother had died at Trisal village two days before the gunfight and most of the family members were there to join the mourning. Mother Mughli Begum and her younger daughter had reportedly returned home shortly before the gunfight.