Valley artistes accuse govt of withholding payments for March drama festival
The state had launched a flurry of activities this year at a time the second wave of Covid–19 was knocking at the doors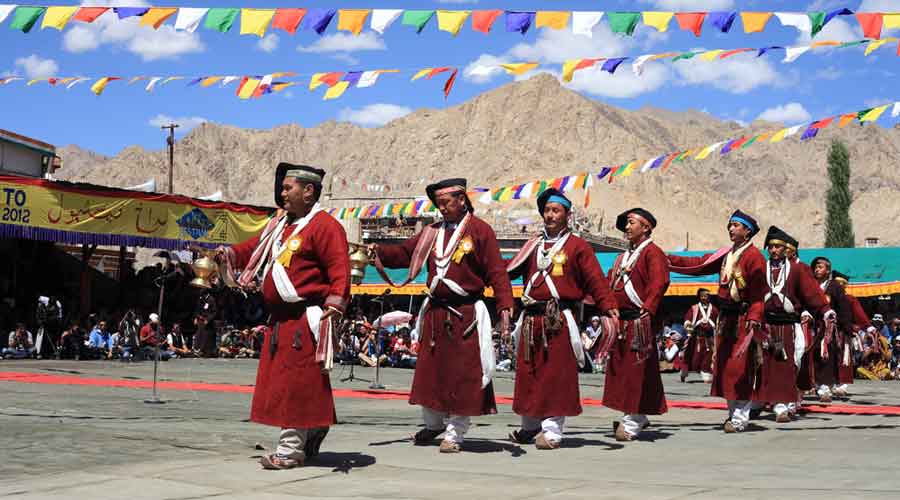 ---
Srinagar
|
Published 20.05.21, 12:55 AM
|
---
A group of artistes who had taken part in the government-organised drama festival in Jammu and Kashmir in March has accused the government of withholding their payments.
The government had launched a flurry of activities this year, including cultural shows, musical concerts, drama and tourism festivals, at a time the second wave of Covid-19 was knocking at the doors. Many here believe that the government did it to buttress its "all is well" narrative, caring little for the lives of people.
An online campaign to force the government to call off these programmes failed to pay off.
The government reluctantly shut down the parks later, but by then the cases had risen alarmingly.
The artistes who took part in a two-week drama festival, held simultaneously in Jammu and Srinagar in March, are now complaining that they have not got their dues.
"We have no other source of income than this. The government was too eager to hold the drama festival for whatever reasons. We invested our own money in the plays, but for the past two months they are not releasing our money," an artiste said on the condition of anonymity.
"I will get a paltry Rs 5,000, but it means a lot to me amid this lockdown. We have been pressing them hard for the money, but they do not even entertain our calls."
Several artistes have made video appeals to Lieutenant Governor Manoj Sinha to intervene.
"We don't have government jobs and we don't get funds from anywhere. Please release our payments. We are extremely worried," Sapna Soni, who heads the J&K Kalakaar group, said in an appeal to the government.
Rahul Pandey, secretary of the Jammu and Kashmir Academy of Art, Culture and Languages, which organised the festival, promised to fast-track the payments.
"My additional secretary has just been posted. Hopefully, it (payments) will be done in the next couple of days. The payments are held back since March. Codal formalities also need to be completed (before that)," Pandey told The Telegraph.
Younus Ahmad, publicity secretary of an artistes' association, said around 800 artistes — 400 each from Kashmir and Jammu — who are part of 28 theatre groups participated in the festival.
"Some 30 shows were staged and the government was supposed to release Rs 50,000 for each show," he said.
"Hundreds of people came to see our shows. But now our money is stuck with them. We are passing through very difficult times. My mother is ill and I cannot afford her medicines."
The artistes said they had been struggling for years.
"Our payment with Doordarshan is not being released for years. One artiste suffered a heart attack. Others are struggling to even afford their children's education," said Sarwar Khan, an artiste.
Hundreds of artistes in Jammu and the Valley depend entirely on the government to make a living, but the crippling disturbances following the abrogation of Article 370 provisions and alleged lack of concern on the part of the government are driving them to penury.