Jal Shakti Abhiyan: The story so far
The Nti Aayog and the IMD have released several warnings of drought in several cities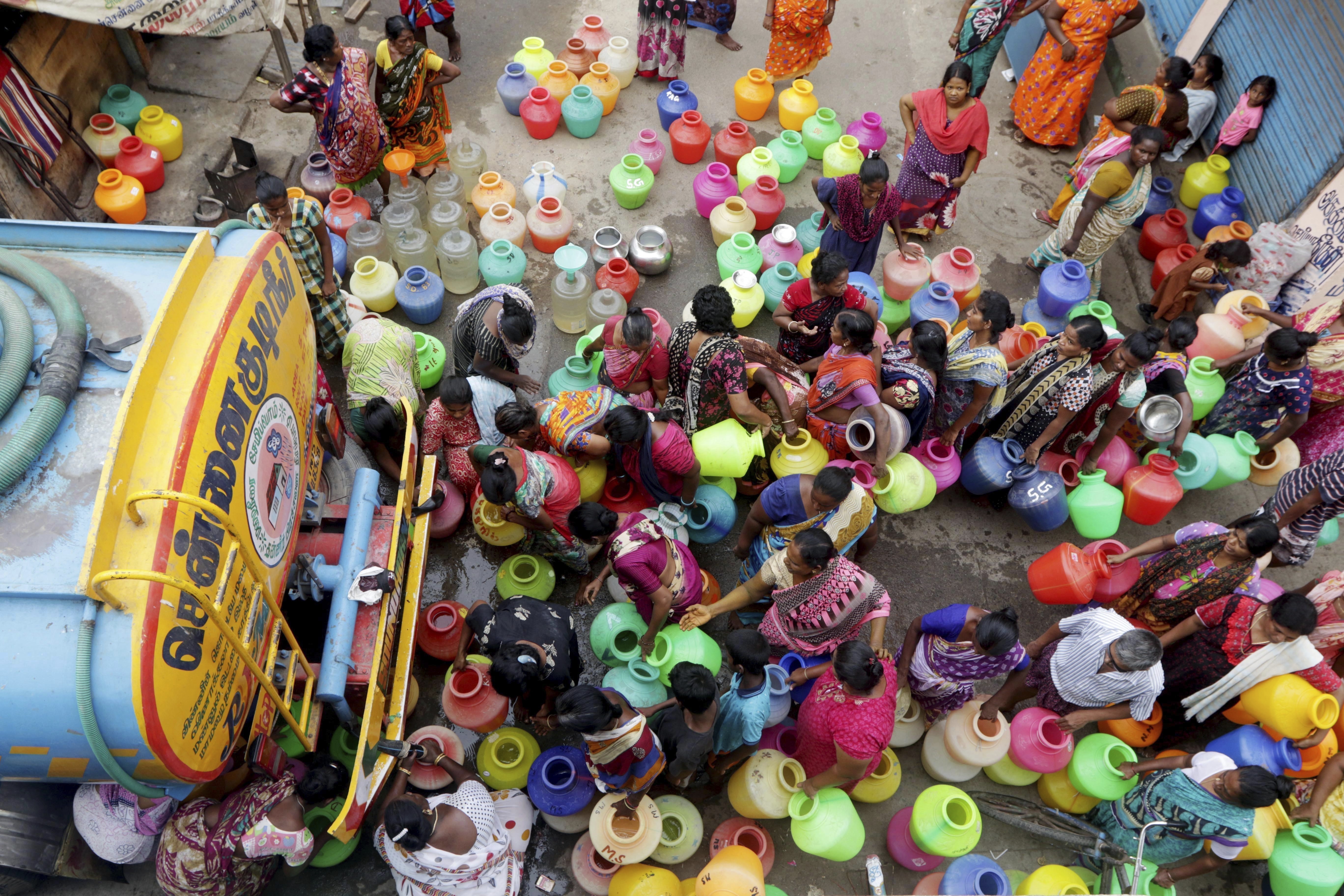 ---
---
June 12, 2018
A NITI Aayog report called the Composite Water Management Index claimed that by 2020, 21 cities, among these Delhi, Bangalore and Hyderabad, are expected to reach zero groundwater levels.
September 13
The India Meteorological Department (IMD) said that peninsular India witnessed a deficit of 72 per cent rain last year. Later that month, the IMD declared that 256 districts recorded deficient (-59 to -20 per cent) or scanty (-99 to -60 per cent) rainfall.
As Chennai runs out of water and several states reel under drought, water crisis is in the news. IMD and NITI Aayog reports caution that a severe water crisis staring at some of India's biggest cities.
The government has created a Jal Shakti ministry that has launched a Jal Shakti Abhiyan, which is a campaign of water conservation and security in 256 water-stressed districts.
It remains to be seen how the Jal Shakti ministry and the Jal Shakti Abhiyan saves India from a major water scarcity.
December 12
Andhra Pradesh, Karnataka, Maharashtra, Jharkhand, Gujarat, Rajasthan and Odisha declared drought. Except Odisha, all others sought financial assistance from the Centre.
January 16, 2019
A news release by the IMD pointed out that retreating monsoon rainfall between October and December had been "substantially below normal". This was sixth lowest since 1901 and also the sixth warmest year since 1901. In Chennai, water supply had been cut by nearly half as three reservoirs went dry.
February 28
IIT Gandhinagar scientists managing the Drought Early Warning System (DEWS), India's real-time drought monitoring platform, said about 47 per cent of the country faced drought.
March 29
Reports of water crisis emerged in Chennai and Bangalore. DEWS revises it figure to 42%. Madras High Court asked the state government to try cloud seeding to tackle water crisis.
May 9
Drought advisory issued to Maharashtra, Gujarat, Tamil Nadu, Karnataka, Andhra Pradesh and Telangana by the Centre. The advisory recommends to use water for drinking purposes only till the dams are replenished. Total water storage available reaches 22 per cent of the total storage capacity, according to the Central Water Commission (CWC) which monitors water storage available in 91 major reservoirs across the country.
May 31
IMD predicted a normal monsoon but it was delayed and deficient. The same day the central government created the ministry of Jal Shakti. The ministry will tackle water conservation and replenish water sources, President Ram Nath Kovind told Parliament.
June 27
The IMD forecast a long period average deficit of 36 per cent by June 26 across India.
July 1
Jal Shakti minister Gajendra Singh Shekhawat announced Jal Shakti Abhiyan - a campaign for water conservation and water security. A day earlier, Prime Minister Narendra Modi, in his Mann Ki Baat address called for a jan-andolan. "I appeal to all Indians, including eminent people from all walks of life, to create awareness on water conservation. Share the knowledge of traditional methods of water conservation," he said.