India records 913 new Covid cases, lower than 1,000 after 715 days
Severe disease and deaths are unlikely to occur on the scale they did during the first and second waves: Scientist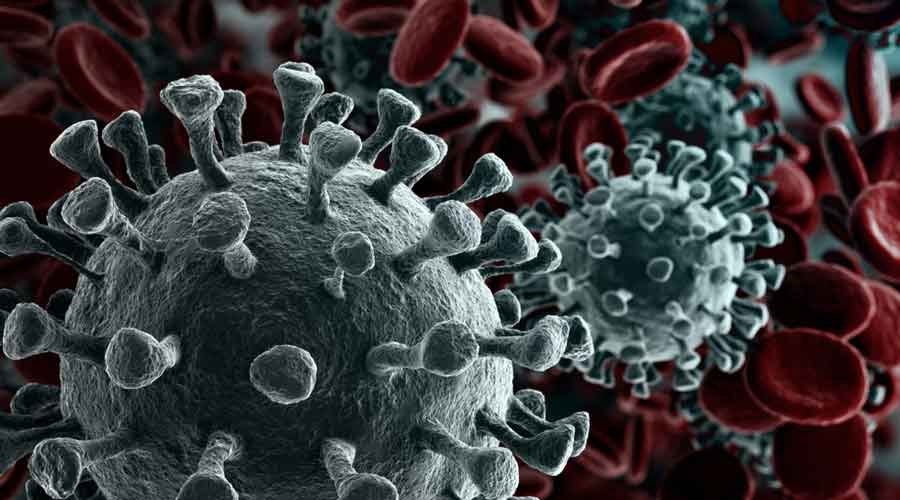 Representational image.
Shutterstock
---
New Delhi
|
Published 05.04.22, 02:05 AM
|
---
India on Monday recorded 913 new Covid-19 infections over the previous 24 hours, the first time the count has dropped below 1,000 in 715 days marking a continued decline amid a global uncertainty over the future course of the pandemic.
The country's count of active Covid-19 patients on Monday fell t0 12,597 cases — below 13,000 in 714 days — after a near-steady decline since the third wave fuelled by the omicron variant had peaked at over 2.24 million active patients on January 25.
India had recorded 991 new infections on April 18 2020.
The World Health Organisation had noted a decrease in new infections during the week ending on March 29 across all its six regions, but increases in new cases in early to mid-March in some regions indicated that the virus was circulating at high levels.
Health experts believe India's large proportion of the population already infected with Covid-19 and its high vaccination coverage — over 84 per cent of adults are fully vaccinated — will avert severe disease and deaths on a large scale, unless the virus changes dramatically.
Severe disease and deaths are unlikely to occur on the scale they did during the first and second waves, said Anurag Agrawal, a doctor-turned-scientist and dean, biosciences and health research at Ashoka University, Sonipat (Haryana).
"We can assume that as the most likely scenario," Agrawal said. "But there might be unlikely scenarios in which the virus becomes more virulent."
Researchers believe the resurgence of a virulent SARS-CoV-2 is unlikely because it would need to acquire mutations to evade the repertoire of immune responses people have acquired over the past two years, to spread quickly from person-to-person, and to cause severe disease.
"There is a trade-off between the potential of the virus to change substantially and its capacity to continue to infect people as efficiently as it has done," said Jacob John, professor of community medicine at the Christian Medical College, Vellore.
"The window for change isn't too wide -- if it acquires too many mutations, it might not be able to latch on to the cells it uses to cause infection," John said.
Over several months, experts say, vaccine-induced antibody levels may wane. But the memory arms of the immune system are expected to protect freshly infected people from severe disease and death.
"Continued surveillance and sequencing will be critical," said a government researcher. The Union health ministry had last month asked all states to look out for any unusual clusters of infections, test all patients with severe acute respiratory illness, and continue to send Covid-19 samples for sequencing.
The World Health Organisation had said last week that it is concerned about significant reduction in SARS-COV-2 testing in some countries, adding that this is making data "less representative, less timely, and less robust" impairing the ability to track the virus, its spread and its evolution.