India flies troops to Ladakh
Latest standoff escalated after several Indian and Chinese soldiers were injured in an exchange of punches and stones near the Pangong Lake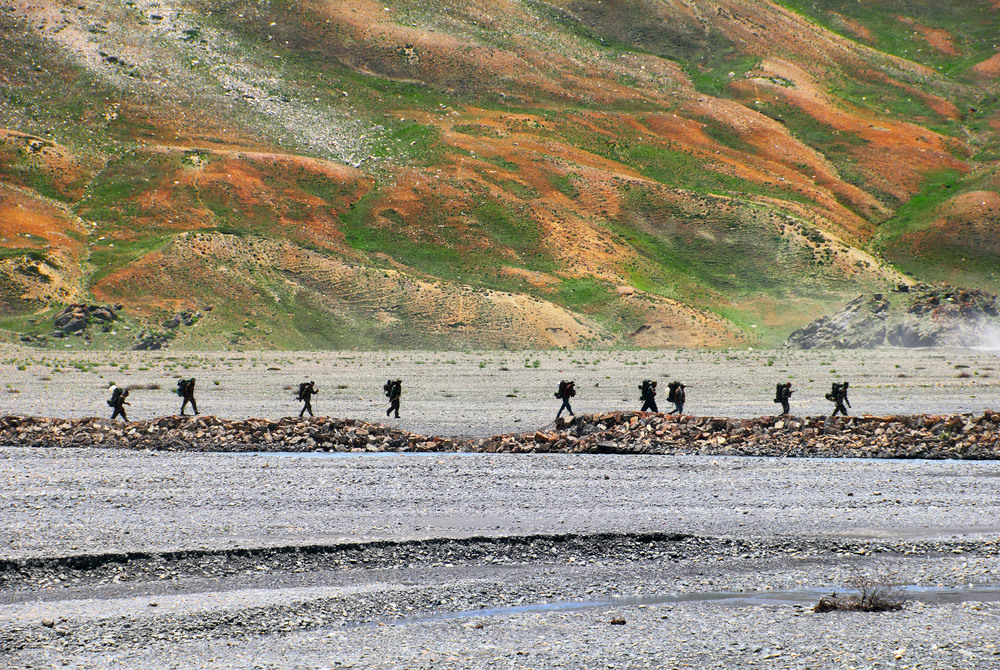 ---
---
Indian army troops are being flown to eastern Ladakh to strengthen security along the disputed Line of Actual Control, amid reports that Chinese soldiers have transgressed 3-5km into Indian territory near the Pangong Lake, sources in the security establishment said.
"Troops are being flown to eastern Ladakh and deployed at the three standoff locations," an Intelligence Bureau official said.
"At one of the standoff points, Chinese soldiers have transgressed 3-5km into the Indian side and pitched tents, leading to confrontations and heightened tension."
Two of the standoff points are in the Galwan Valley — where the showdown that led to the 1962 war had started — and the third is the Pangong Lake, of which China controls two-thirds.
China's People's Liberation Army has increased troop deployment at these places, erected several tents, brought in more boats into the Panglong Lake, and built bunkers despite Indian protests.
"To pre-empt further transgressions by the PLA, India's army too is increasing its presence to match the rival's strength and ensure better patrolling," the IB official said.
The latest escalation of border tensions is said to be the most serious since the 2017 faceoff at Doklam on the India-China-Bhutan tri-junction.
An army officer said New Delhi's move to build a road within its territory in the region had acted as the flashpoint. He said China too had ramped up its border infrastructure within its territory and India had never objected to it.
The latest standoff had escalated on May 5 after several Indian and Chinese soldiers were injured in an exchange of punches and stones near the Pangong Lake. A similar faceoff occurred in Sikkim three days later.
Sources in the Indo-Tibetan Border Police, the first line of defence along the Chinese frontier, said Indian troops were conducting real-time monitoring to prevent infiltration across about a dozen border spots in Ladakh where the two armies often face off.
"Indian and Chinese field commanders have been holding talks on de-escalating the tensions, but these have so far not yielded any results," an ITBP officer said.
India's army has till now desisted from making any official statement on the standoff.
The army chief, General M.M. Naravane, had made a hush-hush visit to Ladakh last Friday and met the northern army commander and other senior officers. The army has stayed mum but sources have unofficially acknowledged the visit.
New Delhi had on Thursday rejected Beijing's claim that Indian troops had crossed the border, triggering the recent tensions in Ladakh and Sikkim.
India said it was the Chinese who had interfered with normal Indian patrolling by engaging in activity in these areas.
Transgressions and skirmishes are common along large parts of the 3,488km India-China border, which stretches from Arunachal Pradesh to Ladakh, passing through Sikkim, Uttarakhand and Himachal Pradesh.