India-China talks: Push for trade, defence
The two sides will also explore the possibility of manufacturing partnerships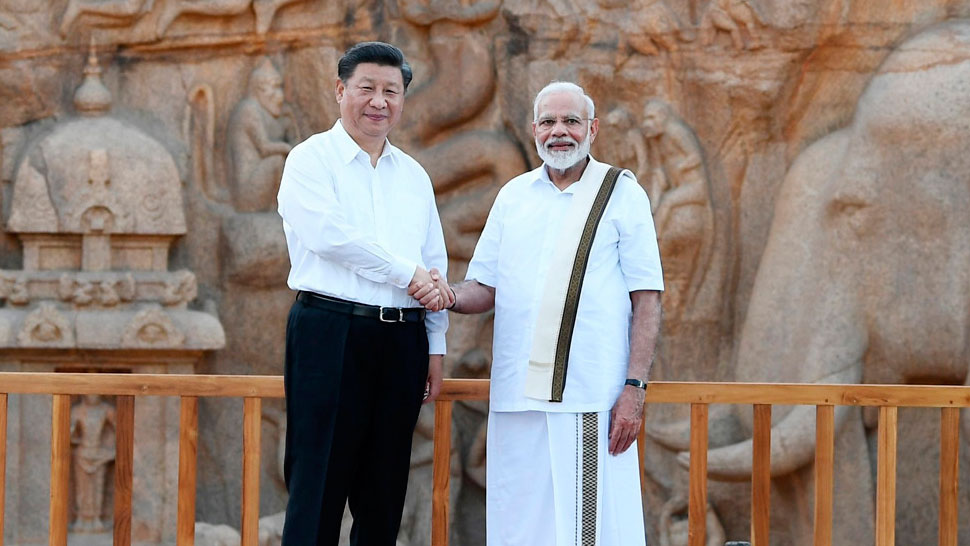 ---
---
India and China have decided to set up a high-level mechanism to discuss bilateral trade and investment and step up engagement on defence and security to enhance trust between their forces.
These are the two major takeaways from the two-day "Chennai Connect'' — Prime Minister Narendra Modi's moniker for his second informal summit with Chinese President Xi Jinping that ended in Mahabalipuram on Saturday afternoon. Xi later flew to Nepal.
In a late night statement, the Chinese foreign ministry quoted Xi as saying that developing the ties with India was China's "unshakable policy", stressing that the world's two most populous countries shouldered the responsibility to maintain global stability. Xi also called for a 100-year plan for the bilateral relationship.
To journalists' questions earlier in the day, foreign secretary Vijay Gokhale had said Kashmir was not discussed. He added that Xi had briefed Modi about Pakistan Prime Minister Imran Khan's recent visit to China.
Asked for specifics, Gokhale merely said: "The Chinese President spoke about that visit, and our Prime Minister heard him.''
Questioned repeatedly, he insisted that Kashmir was not up for discussion with a third country. "Kashmir was not raised and not discussed, and therefore there is no question of making any further comments on this matter. Our position is clear. This is a matter that concerns the internal matters of our country,'' Gokhale said.
The Chinese statement did not refer to Xi briefing Modi about Imran's visit but made a tangential reference to the President suggesting that both countries should "carefully deal with issues that involve each other's core interests". In the bilateral context, the core interest for China could mean Tibet, with Kashmir its Indian equivalent.
Gokhale said that Xi had assured Modi, on hearing India's concerns about the trade deficit, that he would "take sincere action and discuss in a concrete way how to reduce it''.
Xi suggested a new mechanism to discuss trade, investment and services, Gokhale said, adding that China would be represented by Vice-Premier Hu Chunhua and
India by finance minister Nirmala Sitharaman. Xi invited Indian investment in areas such as infotech and pharmaceuticals.
The two sides will also explore the possibility of manufacturing partnerships.
Xi stressed the need for greater engagement on defence and security. He invited the defence minister to China.