Deadly price of denial
20 Indian soldiers killed; 43 Chinese 'killed or hurt'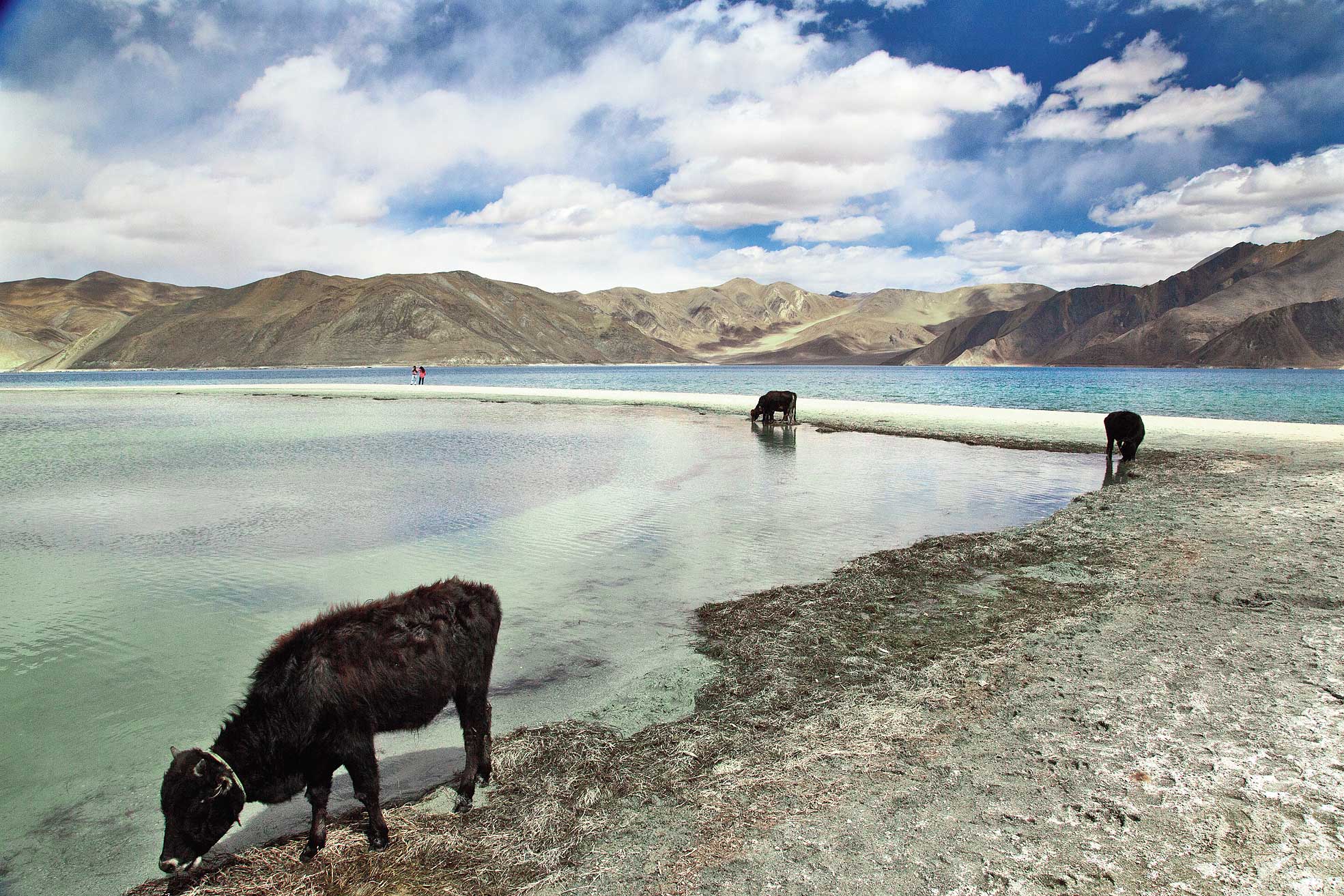 ---
New Delhi
|
Published 17.06.20, 02:46 AM
|
---
DECEPTIVE CALM
WHAT THE GOVT MADE THE NATION BELIEVE: ALL'S WELL
WHAT GOVT IS SAYING NOW: All of India's activities are always within the Indian side of the LAC 

At least 20 Indian soldiers, including a colonel, were killed in a "violent face-off" with Chinese troops during a "de-escalation process" on Monday night in eastern Ladakh, the Indian Army said on Tuesday, recording the first deaths in 45 years along the Line of Actual Control.
The Indian government and the army said both sides suffered casualties but did not cite any figure.
The ANI news agency quoted sources as saying "Indian intercepts reveal that Chinese suffered 43 casualties, including dead and seriously injured, in face-off in the Galwan Valley".
Beijing did not formally comment on its casualties but the chief editor of a communist party-run newspaper in China spoke of casualties without mentioning any figure.
The Reuters news agency reported that Indian and Chinese troops clashed with iron rods and stones, and no shots were fired. But several military veterans wondered whether such a high toll could be inflicted without the use of firearms.
The colonel was identified as Santosh Babu, the commanding officer of 16 Bihar Regiment, from Suryapet district in Telangana. At least one casualty is from Bengal.
The Indian toll was initially put at three. Late at night, the casualties soared, confirming on record what defence sources had been saying through the day in private.
At 10.21pm on Tuesday, the Indian Army said in a statement: "Indian and Chinese troops have disengaged at the Galwan area where they had earlier clashed on the night of 15/16 June 2020. 17 Indian troops who were critically injured in the line of duty at the stand-off location and exposed to sub-zero temperatures in the high altitude terrain have succumbed to their injuries, taking the total that were killed in action to 20. Indian Army is firmly committed to protect the territorial integrity and sovereignty of the nation."
The army statement was silent on the Chinese casualty figure cited by ANI, quoting sources who attributed it to intercepts.
The killings in the Galwan Valley, which falls in India, came amid a month-long "all is well" narrative spouted by anonymous government sources who denied any Chinese "incursion", and two days after the Indian Army claimed the situation was "under control" and that "a lot of disengagement" had taken place.
The first official confirmation had come on Tuesday afternoon with a statement that made the irreconcilable, if not improbable, references of "de-escalation" and "violent faceoff".
At 12.52pm, the Indian Army said in a statement: "During the de-escalation process under way in the Galwan Valley, a violent faceoff took place yesterday night with casualties. The loss of lives on the Indian side includes an officer and two soldiers."
It added: "Senior military officials of the two sides are currently meeting at the venue to defuse the tension."
The army issued an amended statement 16 minutes later, at 1.08pm, referring to "casualties on both sides".
The army said there was "no firing" but did not clarify the nature of the injuries that caused the deaths. Nor did it identify the dead.
Reuters reported that according to Indian government sources, "no shots were fired but a physical fight broke out... with soldiers using batons and throwing stones, which resulted in the casualties". The officer who died was a colonel, the news agency quoted the sources as saying.
"They attacked with iron rods, the commanding officer was grievously injured and fell, and when that happened, more soldiers swarmed to the area and attacked with stones," Reuters quoted a government source as saying.
The Chinese side brought in reinforcements and the brawl went on for a couple of hours, the source said.
Sources said defence minister Rajnath Singh had met senior military officers, including Chief of Defence Staff Bipin Rawat, along with foreign minister S. Jaishankar, a former ambassador to China.
A Chinese foreign ministry spokesman in Beijing said Indian troops had "provoked and attacked" Chinese forces, Reuters reported.
"What is shocking is that on June 15, the Indian side severely violated our consensus and twice crossed the border line and provoked and attacked the Chinese forces, causing a violent physical confrontation between the two border forces," Zhao Lijian was quoted as saying in Beijing. "China is raising strong opposition and stern representations to the Indian side on this."
China's foreign ministry has called on India not to take unilateral action or stir up trouble, Reuters added.
"Based on what I know, Chinese side also suffered casualties in the Galwan Valley physical clash," the editor-in-chief of China's communist party-run Global Times tweeted. "I want to tell the Indian side, don't be arrogant and misread China's restraints as being weak. China doesn't want to have a clash with India, but we don't fear it."
China has provided no information on any Chinese casualties, Reuters reported.
The last deaths on the India-China border had occurred in 1975 when Chinese troops ambushed an Indian patrol near the LAC in Arunachal Pradesh.
Several army veterans, some speaking anonymously, urged the government to stop "living in denial" and tell the nation about "the actual situation" along the LAC.
"Friends check the breaking news. What we were hiding is out in the open," Lieutenant General (retired) H.S. Panag tweeted.
"The Govt's Kongka La moment!" he added, referring to the Chinese army's ambush of an Indian patrol in Ladakh in 1959 in which nine Indian frontier policemen were killed and seven taken prisoner.
Right-wing users had trolled Panag on social media for repeatedly questioning the government's silence on the reports of Chinese transgressions.
Former Jammu and Kashmir chief minister Omar Abdullah tweeted: "If the Chinese shoot dead an Indian army colonel & two jawans during a 'de-escalation process' imagine how escalated the situation must be in the first place. This is what happens when the media propagates the government line that asking questions is anti-national."
The current standoff began on May 5 when several Indian and Chinese soldiers were injured in a clash involving fists and stones near the Pongang Lake on the LAC.
Since then, both armies have been locked eyeball to eyeball at several locations in eastern Ladakh amid a massive troop build-up from both sides.
Reports have suggested multiple Chinese incursions -- one of them allegedly 3km deep into Indian territory --- but the government has denied border transgressions while keeping mum on details.
"The killing of three soldiers, including a commanding officer, proves the situation is extremely serious and volatile," a retired general told this newspaper.
He said the government needed to answer why Indian soldiers were killed during what its sources have been claiming was a de-escalation and disengagement.
"When was the last time there were deaths on three of India's borders -- Nepal, Pakistan and China -- within the span of a week?" he asked.
Firing by Nepal's border guards had on Friday killed an Indian from a Bihar village during a meeting of cross-border family members. On Saturday, Pakistani shelling killed an army jawan in Poonch.
Senior Indian and Chinese military officers had first met on June 6 to defuse tensions. Talks have been under way at the levels of major generals, brigadiers and colonels since then with little result.
Sources said the Indian side had been insisting that the Chinese troops back off and restore status quo ante, while the Chinese have been demanding that Delhi stop the construction of a border road from Leh to the Karakoram Pass.
A senior security official blamed "command and intelligence failure" for the "Chinese incursion".
He underlined that the 1962 China war in which Indian forces received a drubbing had begun with hostilities in eastern Ladakh.
"Even in 1999, during the Kargil war with Pakistan, Chinese forces had forayed into this sector but the then Atal Bihari Vajpayee government had not made an issue of it," he said.
"In 1962 India was caught napping and took a beating at China's hands. History repeated itself in 1999, with Pakistan catching India napping. This time we have been caught napping during the Chinese incursion."
Nearly 400 Indian soldiers were killed in the Kargil war.