India: China shows willingness to facilitate return of Indian students
The Chinese have made it clear that the eligible pupils will have to unconditionally abide by Covid-19 prevention measures and bear the related expenses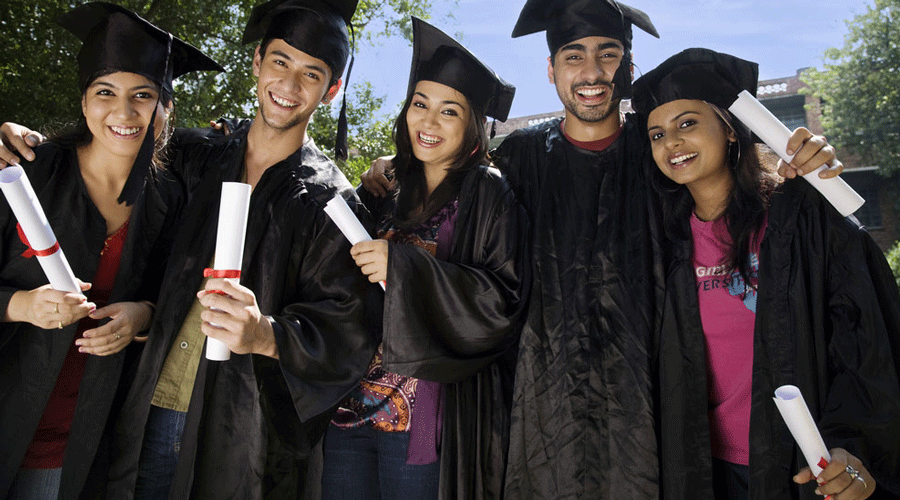 Representational image.
File photo
---
New Delhi
|
Published 30.04.22, 01:40 AM
|
---
India on Friday said China had indicated willingness to facilitate the return of Indian students to campuses across that country on a "need-assessed basis", a week after Beijing informed Sri Lanka that it would allow some of its students to come back for offline classes.
The Indian embassy in Beijing made the announcement along with a request to all Indian students enrolled in Chinese universities to provide their details in a prescribed form to allow the authorities of the neighbouring nation to draw up a list of those who can return to their campuses.
The majority of Indian students in Chinese universities study medicine, and the demand for returning to the campuses has been particularly loud from this 22,000-strong community as they are missing out on practical classes.
Indian students have been asked to submit their details by May 8, after which the collated information will be submitted to the Chinese side. The Chinese government will share the list with the relevant departments for verification and finalisation of the students who can return to the campuses, the Indian embassy said, adding that this coordination process would be carried out in a time-bound manner.
The Chinese, according to the embassy, have made it clear that the eligible students will have to unconditionally abide by the Covid-19 prevention measures and also bear the related expenses.
India has been raising this issue with the Chinese authorities for several months now, the most recent instance being when Chinese foreign minister Wang Yi visited India last month. India said it was a humanitarian issue as the medical students' education would be incomplete without their practical classes.
Thousands of Indian students and those from other nations enrolled in Chinese universities had left that country in March 2020 soon after the pandemic started. Subsequently, China introduced strict restrictions preventing various kinds of inbound travel.
Over the past couple of months, China has been allowing some international students from Thailand, Pakistan and the Solomon Islands to return.
Asked when Indian students would be allowed to return after China reopened its varsities for a limited number of foreign students, foreign ministry spokesman Wang Wenbin had said on March 22: "The Chinese government attaches high importance to the issue of foreign students returning to China to pursue their studies.
"On the basis of ensuring sound epidemic prevention and control, it is coordinating arrangement for a small number of foreign students with actual needs to return to China in light of the changing international epidemic situation and the characteristics of the students' majors."