Study reveals bitter truth about sex-selective abortions
India can lose 1,200 female foetuses daily over next decade
A study has estimated that the average annual number of missing female births up to 2025 through sex-selective abortions would be 469,000 from 2017 to 2025 and 519,000 from 2026 to 2030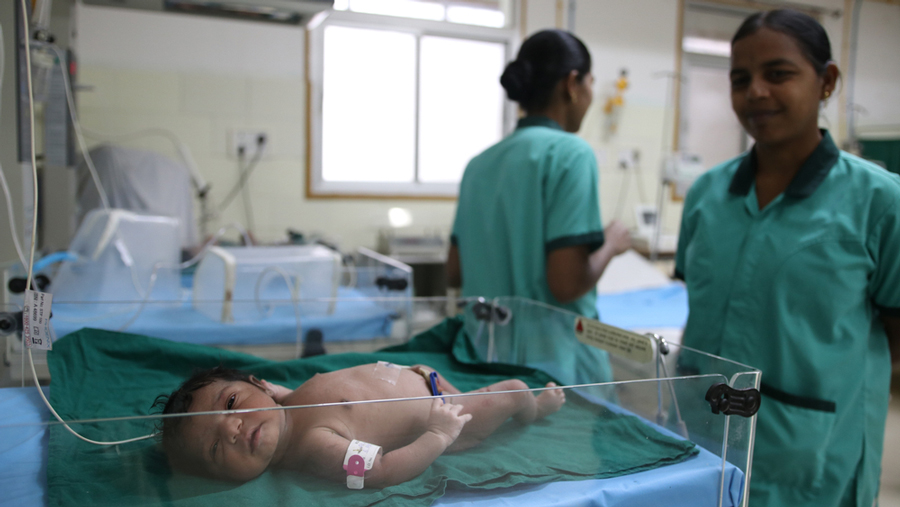 A report from the Niti Aayog, the Centre's apex think tank, had two years ago also found that sex ratios at birth had worsened in 17 of 21 states between the period 2012-14 and 2013-15. (Representational image)
Shutterstock
---
New Delhi
|
Published 22.08.20, 02:11 AM
|
---
India could lose on average more than 1,200 female foetuses daily over the next decade, researchers have forecast in a study that underscores the failure of the country's ban on prenatal sex disclosure to stop selective abortion of female foetuses.
Their study has estimated that the average annual number of missing female births up to 2025 through sex-selective abortions would be 469,000 from 2017 to 2025 and 519,000 from 2026 to 2030, resulting in around 6.8 million prevented births of girls.
The sex ratio at birth (SRB) by 2030 — the proportion of boys to girls — would, as it does now, vary across states, from 1.035 in Chhattisgarh, the state projected to have the lowest, to 1.037 in Kerala to 1.149 in Uttarakhand and 1.184 in Haryana, the highest SRB.
The study has predicted that after Chhattisgarh and Kerala, Bengal, Karnataka and Odisha would by 2030 have the next lowest SRBs ranging from 1.05 to 1.07. The northwestern states of Delhi, Haryana, Punjab, Uttarakhand and Gujarat would have the highest SRBs, all above 1.13.
"Our projections could help direct policy planning to focus on states where female foetuses are most vulnerable to sex-selective abortions," Fengqing Chao, a biostatistician at the King Abdullah University of Science and Technology in Saudi Arabia who led the study, told The Telegraph.
While multiple scholars have earlier attempted to predict trends in female foeticide, Chao and her colleagues in Austria and France say their projections are the first based on reproducible statistical models rather than on ad-hoc assumptions.
Their findings, published this week in the journal PLOS One, have predicted that Uttar Pradesh will account for the largest number of missing female births between 2017 and 2030 — nearly two million, or close to 30 per cent of the estimated 6.8 million nationwide.
Doctors and health researchers tracking SRBs in the country said the projections were not surprising and highlight the country's failure to stop female foeticide despite the ban on prenatal sex disclosure enacted in 1994.
A report from the Niti Aayog, the Centre's apex think tank, had two years ago also found that sex ratios at birth had worsened in 17 of 21 states between the period 2012-14 and 2013-15. 
"There is no fear of the law, there is no deterrence," said Puneet Bedi, a foetal medicine specialist in New Delhi who has been among doctors concerned about female foeticide for over three decades.
Although health authorities have over the years initiated legal proceedings against dozens of doctors across India for violating the prenatal sex disclosure law, Bedi said, there have been few convictions.
Doctors at the Postgraduate Institute of Medical Education and Research, Chandigarh, had in 2017 documented the existence of secret mobile medical teams that visit the homes of pregnant women during the nights to provide ultrasound scans and even on-the-spot abortions. The PGIMER doctors had in a medical journal in November 2017 described the plight of one such woman brought to their hospital after she suffered bleeding after a botched-up abortion attempt.