India and US talk about vaccine
The conversation was part of the engagement that world leaders are having to mount a coordinated response to the pandemic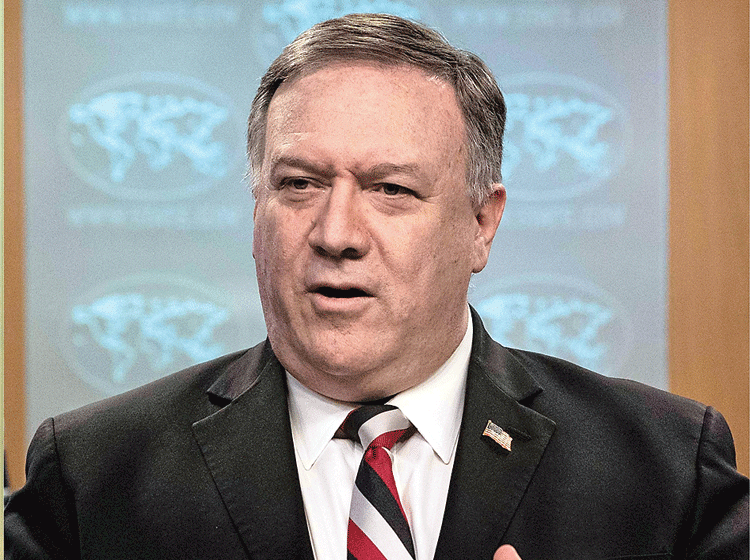 ---
---
US secretary of state Michael Pompeo had a phone conversation with his Indian counterpart S. Jaishankar on Monday at a time the two countries are hoping to collaborate on developing a vaccine against the novel coronavirus.
Pompeo has tweeted about the conversation, which came amid Washington's efforts to organise special flights out of Delhi and Mumbai this week to evacuate its nationals.
"Good call today with Indian External Affairs Minister @DrSJaishankar on the #USIndia partnership. Our close cooperation is imperative to combat the #coronavirus, including strengthening global pharmaceutical and healthcare manufacturing and supply chains," Pompeo tweeted.
Soon after the conversation, the principal deputy assistant secretary in the state department, Alice Wells, referred to the two countries' past collaboration in the development of the rotavirus vaccine.
Wells tweeted: "The US and India collaborated to develop the rotavirus vaccine, which is expected to save 80,000 children in India alone each year. We hope the #USIndia partnership will lead to more scientific breakthroughs, including one that will end the#COVID19 pandemic."
Sources said Jaishankar had broached visa extensions for Indian students and professionals forced to stay on in the US because of the pandemic-induced lockdowns. The sources did not provide any indication on Pompeo's response.
Monday's conversation was part of the engagement that world leaders are having bilaterally and multilaterally to keep the global supply chains going and mount a coordinated response to the challenges posed by the pandemic.
With India short of crucial medical gear needed to combat the virus, all its missions have been asked to explore their local markets for importing personal protection equipment (PPE) kits, ventilators, N95 masks and three-ply surgical masks on commercial terms.
While India is trying to import these items, it is also accepting donations from Chinese charity organisations. The second batch of protective gear, masks, respirators and ventilators from the Alibaba Foundation for the Indian Red Cross Society arrived here on Monday.
Sources underscored that this was an independent gesture and not a governmental one. India has for over a decade consciously chosen not to take foreign government aid, eager as it is to project itself as a giver rather than a recipient of aid. It's in keeping with this sentiment that there has been no official comment on the US government's announcement of $2.9 million worth of aid to India to shore up its medical facilities and combat the pandemic.
This, sources said, was being routed through Usaid, which helps NGOs in capacity-building and works here through partnerships.
Asked whether this reflected a change in India's stated position on aid from foreign governments, sources said that foreign donations were being allowed into the newly created PM CARES Fund keeping in mind the health crisis. This is also being allowed into the Prime Minister's National Relief Fund.