Gujral asked Rao to call army in '84: Manmohan Singh
BJP lapped up the comment, projecting it as a confession of inaction by the Congress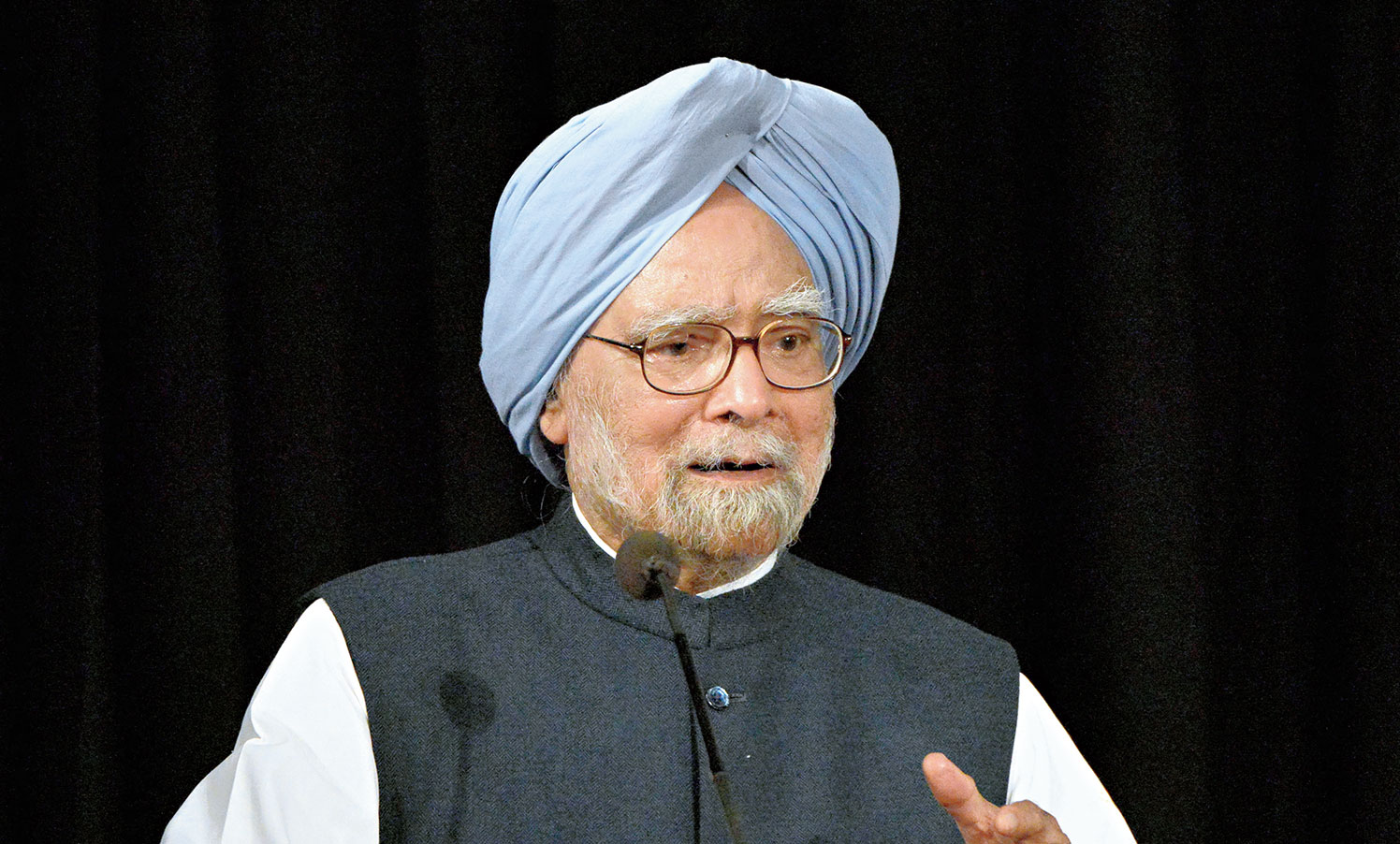 Manmohan Singh in New Delhi.
(Prem Singh)
---
New Delhi
|
Published 05.12.19, 09:48 PM
|
---
Former Prime Minister Manmohan Singh has said the 1984 Sikh massacre perhaps "could have been avoided" had then home minister P.V. Narasimha Rao paid heed to the advice of Inder Kumar Gujral to call in the army.
Singh was speaking on Wednesday on the birth anniversary of Gujral, who was briefly the Prime Minister in 1997-98.
"When the sad event of 1984 took place, Gujralji on that very sad evening, he went to the then home minister, P.V. Narasimha Rao, and said to him that the situation is so grave that it is necessary for the government to call the army at the earliest. If that advice had been heeded, perhaps the massacre that took place in 1984 could have been avoided," Singh said.
The BJP lapped up the comment, projecting it as a confession of inaction by the Congress. But the party also accused Singh of protecting Rajiv Gandhi, who was the Prime Minister during the anti-Sikh riots.
Union minister Prakash Javadekar said: "Manmohan Singhji, the power to call in the army lies with the Prime Minister. Rajiv Gandhi was Prime Minister, why didn't he call the army?"
Javadekar added: "Instead, Rajiv Gandhi justified it by saying, 'when a tree falls, the earth shakes'."
The riots started soon after the assassination for Prime Minister Indira Gandhi.
While some people interpreted Singh's remarks as an attempt to give a clean chit to Rajiv and lay the entire blame on Rao, senior Congress leaders insisted that stating bare facts did not mean alleging a conspiracy.
Among the Congress leaders, Singh was one of the closest aides of Rao, who made him finance minister during his time as Prime Minister.
Singh not only maintained his relations with Rao even when the entire Congress dumped him, he is not known to be a politician who can distort history to play politics. But Rao's relatives demanded an apology from Singh for defaming the former Prime Minister after his death.
Gujral's son Naresh Gujral, a leader of the Akali Dal, said he wanted to compliment Singh for "being candid and honest" and revealing that his father had repeatedly gone to Rao to request him to call in the army, which was 60-70km from Delhi.
"The (then) home minister did not act. Clearly it was a Congress conspiracy," Naresh Gujral said.