In court, Akbar says 'I don't remember'
The next hearing at the newly inaugurated Rouse Avenue court complex is scheduled for May 20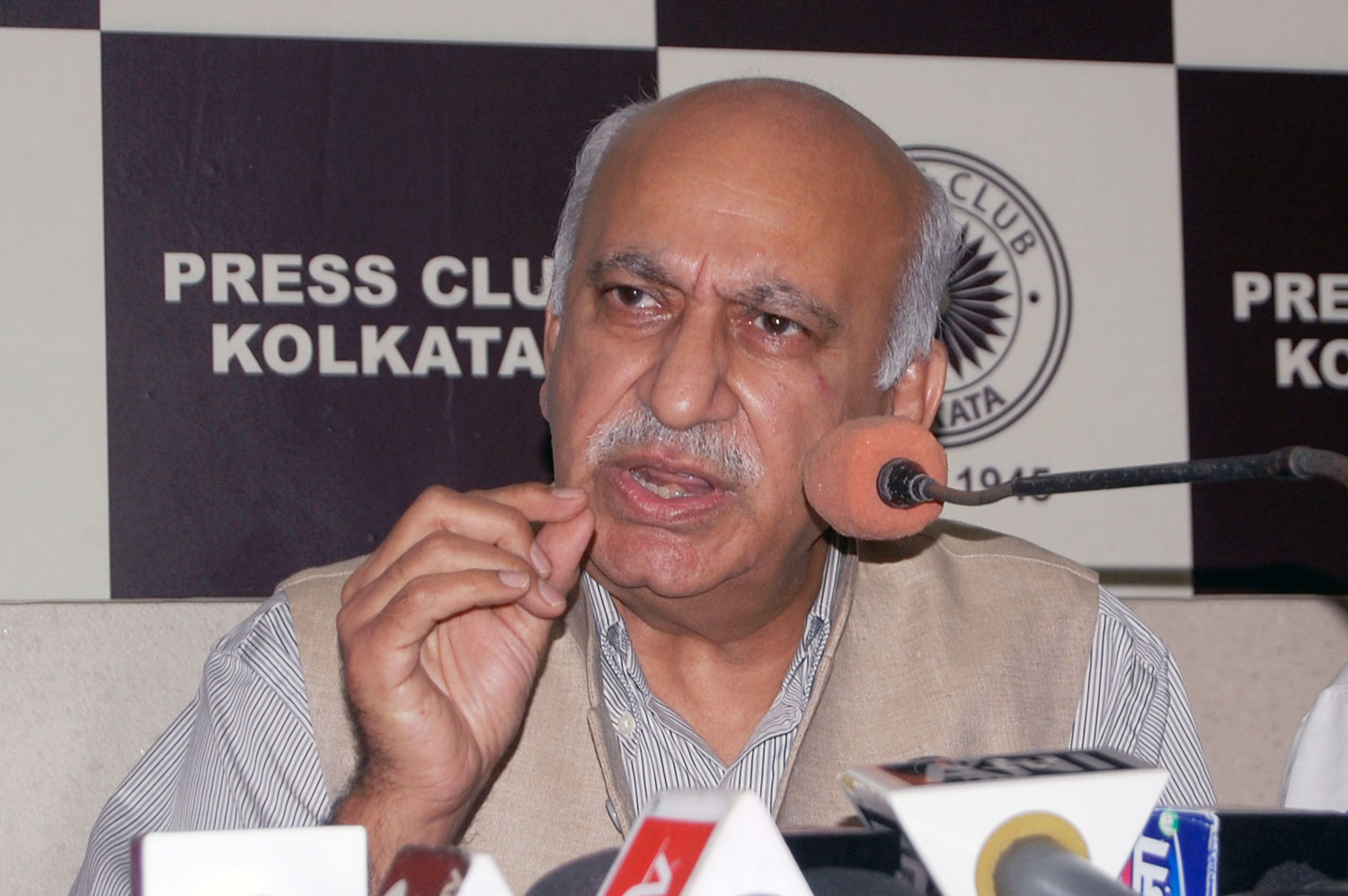 ---
New Delhi
|
Published 05.05.19, 01:20 AM
|
---
Lawyers for BJP MP M.J. Akbar and journalist Priya Ramani had a sharp exchange at his cross examination in a defamation case filed by him against her for alleging that he harassed her during a job interview more than two decades ago.
Akbar resigned from the Narendra Modi ministry in October after several women journalists accused him of sexually inappropriate conduct. Ramani was the first to speak out against him as part of the MeToo movement against sexual harassment.
Akbar responded to several specific questions by Ramani's lawyer Rebecca John by either saying "I do not remember" or "I do not recall".
Akbar's lawyer Geeta Luthra interjected several times to demand that the questions be short, following which John said: "The whole world is watching this trial."
Luthra replied: "It is your client on trial."
John then said: "Yes, that is why it is my right to cross-examine."
For around half an hour, Akbar, an author and former editor, listed his achievements to strengthen his case that he had built a high reputation which was damaged by Ramani.
John questioned him on a contempt notice issued by Delhi High Court in 2003 against him as editor of The Asian Age newspaper.
After arguments over Luthra's attempts to avoid answering the question, Akbar said he could not remember. A similar duel between the lawyers and a similar reply from Akbar followed, when asked whether he remembered meeting Ramani in 1993 at his office in the then Bombay and a hotel.
John pleaded with additional chief metropolitan magistrate Samar Vishal: "If Your Honour cannot provide me with an atmosphere for a trial…, I plead truth as my defence, in public interest…. I'm asking Your Honour to control the counsel (Luthra)."
She addressed Luthra: "Don't muzzle me. It will get personal. This is a deeply personal struggle."
In the course of arguments Judge Vishal said: "If convicted, the accused can go to jail for two years. This is a serious case. Let her defend herself."
After almost two hours of the hearing, Luthra requested for an adjournment as Akbar had other engagements. The judge said: "Come prepared for the full day on the next date."
The next hearing at the newly inaugurated Rouse Avenue court complex is scheduled for May 20.
Earlier, describing the calls that he received from his family and friends after Ramani's allegations, Akbar said that they were "profoundly hurt" and "extremely upset" and it was only after hearing his version that they "began to understand the nature of this assault" on his reputation.
Additional reporting by PTI