IMA urges Nirmala to withdraw GST on hospital bed rent
Indian Medical Association says proposed Goods and Services Tax to be effective from July 18 will add to healthcare costs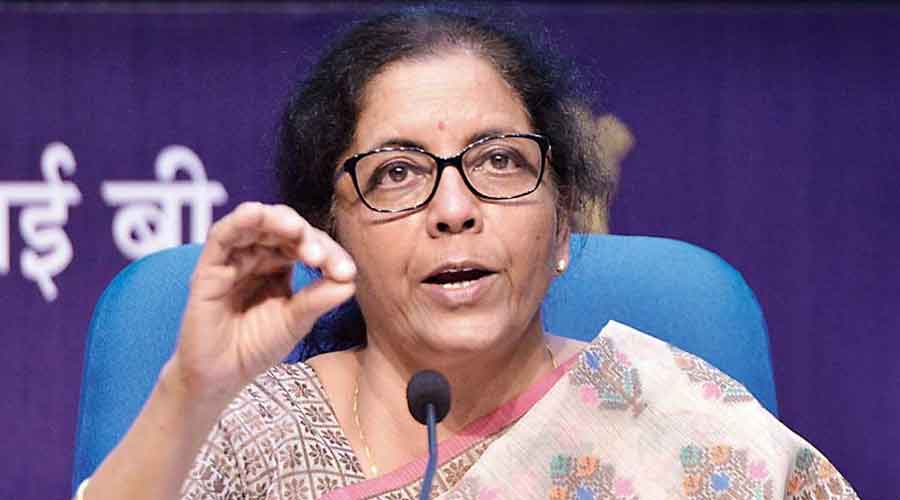 Nirmala Sitharaman.
File photo
---
New Delhi
|
Published 17.07.22, 12:46 AM
|
---
India's largest body of doctors on Saturday urged the Union finance minister Nirmala Sitharaman to withdraw a proposed 5 per cent Goods and Services Tax (GST) on hospital bed rent, saying it is tantamount to profiteering from the suffering of the sick.
The Indian Medical Association (IMA), in a letter to Sitharaman, said the plan to impose the GST on hospital bed rent exceeding Rs 5,000 per day is "unfortunate and unfair" to people who are largely dependent on the private sector for healthcare services.
The recommendation for a 5 per cent GST on hospital bed rent, excluding intensive care unit beds, had emerged from the GST council's meeting in Chandigarh on June 28 and 29 chaired by Sitharaman.
The proposed GST to be effective from July 18 will add to healthcare costs, the IMA has said, echoing concerns expressed by a hospitals' association on June 30 that healthcare establishments are likely to transfer the tax burden to patients.
"We request you to immediately withdraw any GST on healthcare services," the IMA wrote. "The healthcare system of the country is already not on track owing to meagre  government spending on health. People are dependent on the private sector with high out-of-pocket expenditure."
The National Family Health Survey 2019-21 had found that the private sector is the main source of healthcare for 52 per cent of households in urban areas and 46 per cent of households in rural areas.
The decision to add GST will simply raise the basic bed rates, the IMA said, predicting that healthcare institutions that keep hospital room rent below Rs 5,000 will be compelled to augment other charges.
Hospital bed or room rent varies with the location and facilities provided in the hospital and many hospitals have treatment packages that incorporate room rent, the IMA has pointed out, saying such practices will make implementation of the GST complicated.
"Taxing room rent in a hospital is profiteering from the suffering of a sick person. It is no less than the salt tax imposed by the Britishers," said the IMA, a body of over 400,000 modern medical practitioners.
The IMA has also objected to a 12 per cent GST on biomedical waste treatment facilities, saying it would raise the cost of running hospitals and clinics and higher charges for patients.
"It is not reasonable to burden patients with more charges in these difficult times," it said. "The imposition of GST will push healthcare towards a business model away from service-centric one."
But patients' rights advocates say India's healthcare services industry has long been operating on a business model and the move to impose a GST on hospital beds appears to represent a government desire to reach into profits made by hospitals.