IAS officer Shah Faesal quits, citing intolerance
The IAS topper also said he was resigning to protest the unabated killings in Kashmir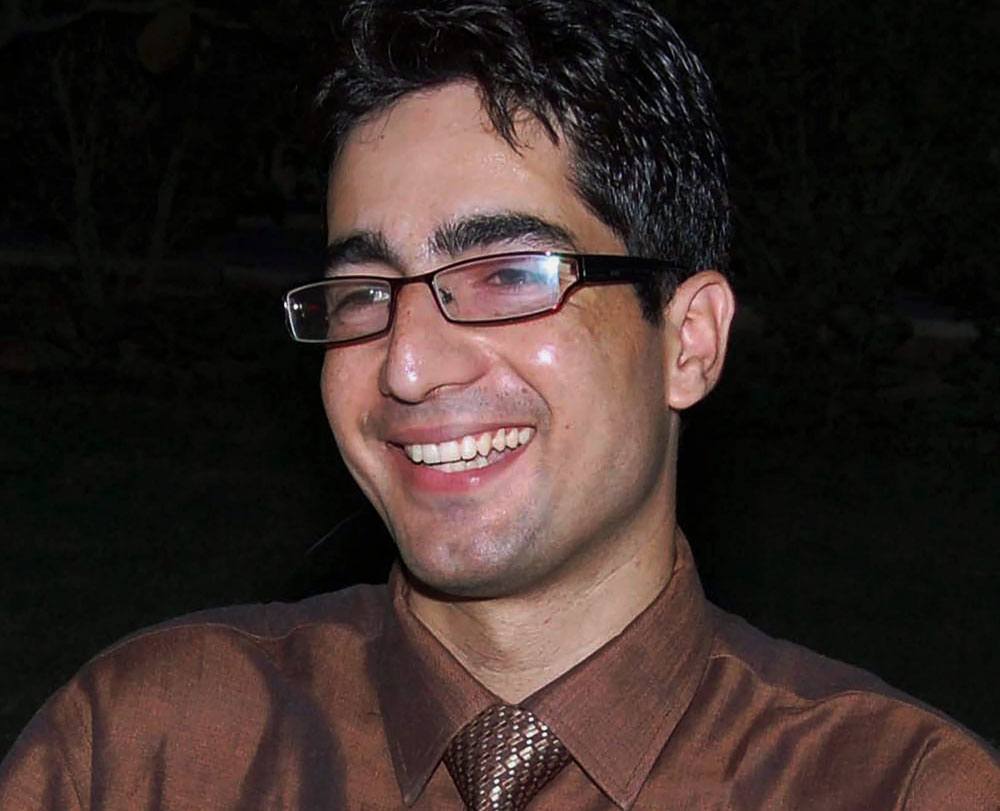 ---
Srinagar
|
Published 09.01.19, 09:49 PM
|
---
The sole Kashmiri civil service exam topper has said he will step down from the Indian Administrative Service to protest the "growing culture of intolerance" and "the marginalization and invisiblization of around 200 million Indian Muslims".
IAS officer Shah Faesal, who has emerged as a strong advocate of the idea of India, announced his decision on Facebook.
"(I am resigning to protest) the marginalization and invisiblization of around 200 million Indian Muslims at the hands of Hindutva forces, reducing them to second-class citizens… growing culture of intolerance and hate in the mainland India in the name of hypernationalism," he wrote.
Faesal gave no indication that he would join politics but the possibility surfaced with National Conference leader and former chief minister Omar Abdullah tweeting: "The bureaucracy's loss is politics' gain. Welcome to the fold @shahfaesal."
As speculation arose that Faesal might contest the Lok Sabha polls from Baramulla, Omar clarified that he had merely welcomed Faesal "to the fold of politicians" and his "future political plans are his to announce".
Sources said Omar's party was in touch with Faesal.
In his post, Faesal said he was resigning also in protest against unabated killings in Kashmir, lack of any sincere outreach from the Union government and an insidious attack on the special identity of Jammu and Kashmir.
Several petitioners, said to be backed by the Sangh parivar, have moved the Supreme Court to scrap Articles 35A and 370, two constitutional provisions that guarantee Kashmir its special status.
Faesal, 35, an MBBS graduate from a remote village in Kupwara, had topped the 2010 IAS examinations and was soon pitched by the country's political elite as a role model that Kashmiris should follow.
The bureaucrat, whose father was killed by militants when he was still in school, became a strong advocate of the idea of India.
"Looking at the crisis in the Muslim world, it will serve us well if we help ourselves out of the time warp we are stuck in, abandon false hope and macabre heroism and work towards a dignified exit from the (Kashmir) conflict," he wrote in 2016.
"One possibility is to accept that in spite of all its infirmities, India is the only country in the world with which a culturally diverse and politically disparate entity like Jammu and Kashmir can find anchor."
Faesal appeared to have angered authorities when he tweeted last year: "Patriarchy + Population + Illiteracy + Alcohol + Porn + Technology + Anarchy = Rapistan!"
Some had construed it as a reference to India but Faesal later said his tweet was not about India.