HAL staff reject Nirmala's claim that facility lacked capability to assemble Rafale jets
The defence minister should have considered that our country won wars on the back of fighter aircraft built here, says former chief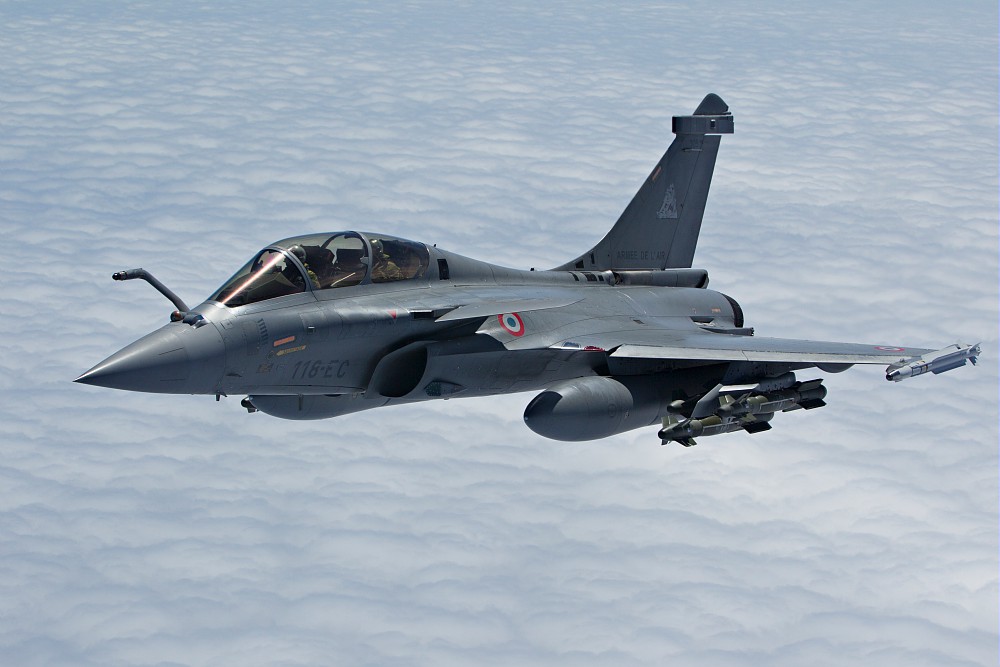 A Rafale jet
Coutesy: www.dassault-aviation.com/en/
---
Bangalore
|
Published 23.09.18, 02:32 AM
|
---
 Officials at Hindustan Aeronautics Limited on Saturday rebutted defence minister Nirmala Sitharaman's claim that their facility lacked the 'required capability' to assemble Rafale jets.
Sitharaman was explaining why the UPA government's negotiations for a Rafale deal fell through and had to be reworked by the Narendra Modi government, with the offset contract going to a company owned by Anil Ambani's Reliance group.
'We have the spare capacity and technical capability to make up to 30 Rafale aircraft a year. The number can be increased once our existing orders for other aircraft are fulfilled,' an official said.
Former HAL chief T. Suvarana Raju was recently quoted as saying HAL could have built Rafale fighters in India had the government succeeded in closing the original negotiations with Dassault Aviation.
The official who spoke to this newspaper cited how HAL used to make 12 to 13 Sukhoi Su-30MKI fighter jets and 16 to 18 Hawk trainers a year.
'What the defence minister should have considered while questioning HAL's capability is that our country won wars on the back of fighter aircraft built by this establishment,' he said.
A trade union leader at HAL said: 'How can she (Sitharaman) make such a remark without even visiting our factory here? Did she ever stop to think what such a statement might do to the morale of the thousands of engineers and technicians who work here?' The Bangalore facility employs 9,000 workers and 5,000 engineers, most of them highly qualified. Another 4,500 contract workers play a secondary role in the various departments.
'As it is, we are running out of orders. Our current order book is worth Rs 61,000 crore, which will last hardly three years. A healthy order book should last at least 10 years,' the trade union leader said.
He added: 'While manufacturing is our bread and butter, some small money comes in from MRO (maintenance, repairs and overhauls).' Among HAL-built aircraft that come for MRO are the Mirage 2000, Jaguar, Surya Kiran and helicopters such as the Cheetah, Chetak and the Advanced Light Helicopter.
Both the Cheetah and the Chetak -- originally the Alouette and the Lama -- are products of French aerospace manufacturer Aerospatiale.
'It is high time the central government realised that only a public sector company would be there in times of trouble, as we have seen during all the wars,' the trade union leader said.
He recalled how HAL employees had worked overtime to get the air force's fighter jets and helicopters in fighting condition during the 1971 war.