HAL staff challenge govt claims
Group says HAL and Dassault had signed an agreement in 2014 under which HAL was to make 108 of the agreed 126 Rafale jets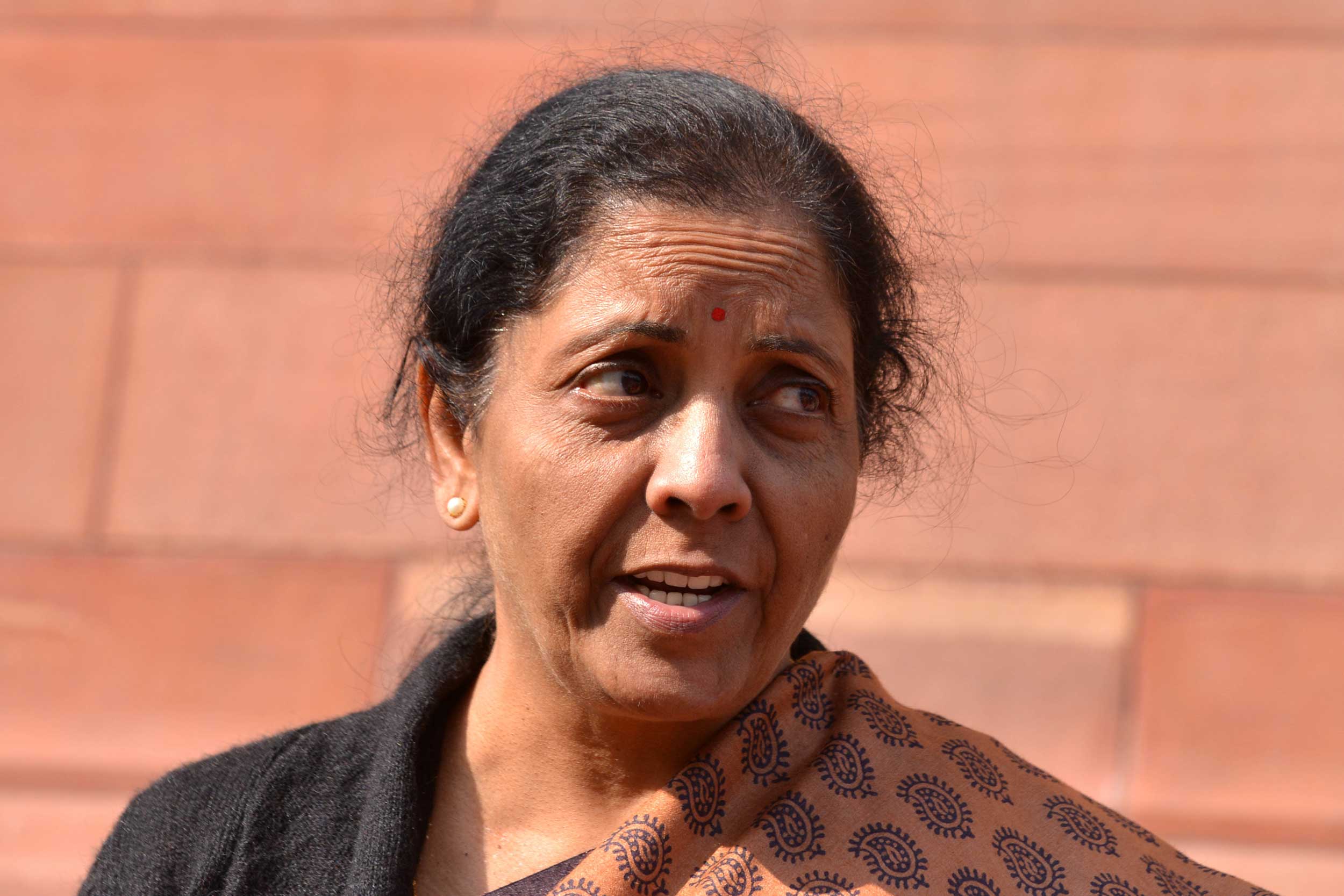 Defence minister Nirmala Sitharaman
The Telegraph file picture
---
Bangalore
|
Published 10.01.19, 09:48 PM
|
---
A group of Hindustan Aeronautics Limited employees has chastised defence minister Nirmala Sitharaman and the Centre for making the "fake claim" that the public-sector unit is incapable of building Rafale jets.
An employees' group named Vajra, whose members are part of the Hindustan Aeronautics Employees Association, released a four-page statement on Thursday under the banner of the unofficial body, HAL Welfare Forum.
S. Renuka, former general secretary of the employee association, told The Telegraph that a delegation that included him had met Rahul Gandhi in Delhi on Thursday and requested the Congress president to help the company and its workers.
The statement said that HAL and Rafale maker Dassault had signed a work-share agreement on March 13, 2014, under which the Indian company was to make 108 of the agreed 126 Rafale jets.
It said that just 17 days before Prime Minister Narendra Modi announced the deal to buy 36 Rafales in flyaway condition, Dassault CEO Eric Trappier had said a "contract finalisation and signature would come very soon".
Vajra also cited a media statement by then foreign secretary S. Jaishankar on April 8, 2015 — just two days before Modi's announcement of the deal.
"In terms of Rafale, my understanding is, discussions were under way between the French company, our ministry of defence, the HAL which is involved in this," the statement quoted Jaishankar as saying.
"There are ongoing discussions. These are very technical, detailed discussions. We won't mix up leadership even in the security field."
Vajra's point is that HAL was part of the negotiations and that the Prime Minister was not supposed to be involved in such technical matters.
"Despite this public admission by the foreign secretary, Prime Minister Shri Narendra Modi unilaterally announced 'off-the-shelf' purchase of 36 Rafale aircraft in Paris on 10th April, 2015, and bypassed PSU HAL in favour of Reliance Defence," the release said.
Surya Devara Chandrashekar, general secretary of the employees' association, disapproved of the way a "small section" of employees had released the statement but said he had no objections to its contents.
"We are a non-political trade union which is pro-HAL. But I want to say that nobody can undermine HAL's capability. And if someone does so, he does not know the capability and capacity of this great company," Chandrashekar said.
Vajra queried Sitharaman's recent claim about the government arranging Rs 1 lakh crore worth of orders for the company.
Sitharaman had told Parliament on January 7 that HAL had received orders running to Rs 26,570 crore between 2014 and 2018, and that another Rs 73,000 crore worth of orders were at the "request for proposal" stage.
Vajra's statement claimed the orders worth Rs 26,570 crore pertained to continual improvements of the fixed-wing aircraft and helicopters the company had been making for decades.
"These orders are not the ones which (were) specifically provided as an initiative by this government, but a continuous replenishment of hardware needed by IAF. In other words, (they were) a running programme of sorts and nothing new," the release said.
It alleged a "systematic conspiracy" to bleed and shut HAL down. It highlighted that while the government had paid Rs 20,000 crore to Dassault in advance, it had not footed HAL's bill of Rs 14,000 crore for aircraft and helicopters already delivered — a backlog expected to reach Rs 20,000 crore by March.
It said that only Rs 6,415 crore had been paid this year against the annual budget requirement of Rs 19,334. On the other hand, it added, HAL had paid the Centre Rs 11,024 crore by way of Rs 6,393 crore towards the equity buyback scheme and Rs 4,631 crore as dividends and taxes.
While the UPA government used to pay 40 per cent of the cost of all projects in advance, the NDA government has discontinued this, the group alleged.