'Hacker' claims 2014 polls were rigged
EVMs fool-proof, says Election Commission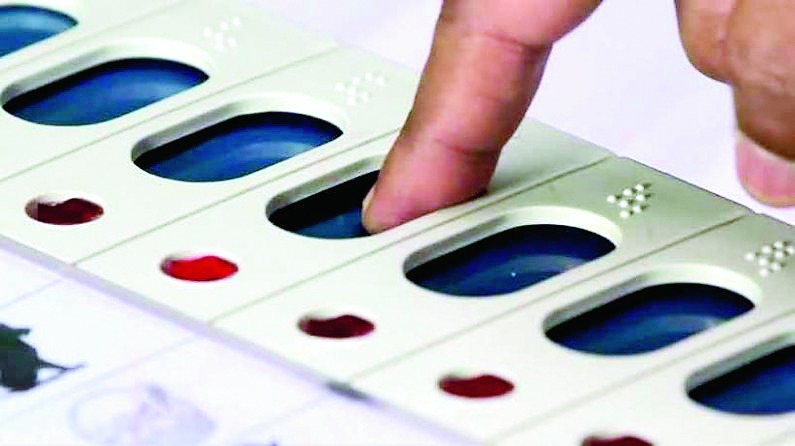 Syed Shuja, who allegedly worked for a company that makes the EVMs, claimed that Reliance Jio had helped the BJP hack voting machines.
The Telegraph file photo
---
New Delhi
|
Published 21.01.19, 09:42 PM
|
---
A man claiming to be a former designer of India's electronic voting machines on Monday told a London news conference that EVMs had been hacked to rig the 2014 Lok Sabha elections.
Identifying himself as Syed Shuja, he also alleged that former BJP minister Gopinath Munde and journalist Gauri Lankesh had been murdered to prevent them revealing the conspiracy, but offered no evidence.
Shuja claimed that telecom giant Reliance Jio had helped the BJP hack the EVMs. Jio was not in operation in 2014 and had launched its services in September 2016. Shuja, however, claimed that Jio had started setting up infrastructure from 2012 onwards.
An Election Commission statement later stressed that EVMs cannot be hacked.
Shuja appeared via videoconference at the event, organised by the Indian Journalists Association, apparently from somewhere in the US. The bad light and his goggles prevented a clear sight of his face.
He claimed to have worked for the Electronics Corporation of India Limited (ECIL), a public sector company that makes the voting machines, from 2009 to 2014. He said he was part of a team that had designed the machines used in the 2014 election.
Only M1 (manufactured up to 2006) and M2 (made between 2006 and 2010) machines were used in 2014. If Shuja indeed joined ECIL in 2009, he could not have designed the machines used in 2014. ECIL has not yet responded to an email The Telegraph sent asking whether Shuja worked in the company and in what role.
Shuja claimed that he and "his team" had realised the machines used in the 2014 polls were emitting signals — which they were not supposed to do — and had tried to blackmail BJP leaders in Hyderabad with the information.
He claimed that several of his team members were shot dead during a meeting with a BJP leader there and that he too was shot and injured but managed to flee. He claimed he was seeking political asylum in the US.
Shuja said a riot was engineered in the Kishanbagh area of Hyderabad and his dead colleagues were passed off as riot victims. One person was killed in a communal riot and three people in police firing in Hyderabad in May 2014.
A US embassy spokesperson did not respond to a message seeking clarification whether Shuja had sought asylum.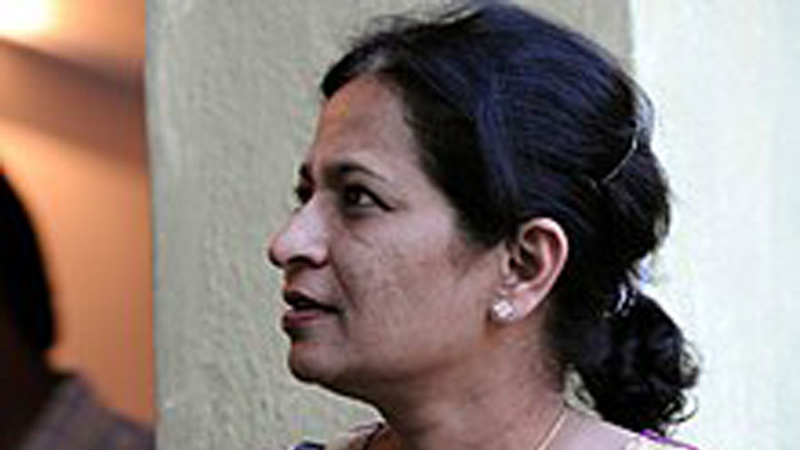 Shuja said the hacking was done by pinging EVMs at 7 Hertz, a low military-grade frequency, and that one needed "a graphite-based transmitter" to do the hacking.
"Reliance Jio have the network to transmit the data; the BJP is the beneficiary. There are nine places in India where there are (these) facilities. The employees don't know they are tampering with EVMs; they think they are doing data entry," he said.
"Gopinath Munde was murdered as he knew about the hacking."
Shuja claimed a National Investigation Agency officer, Tanzil Ahmed, was killed in 2016 as he wanted to file an FIR on Munde's death, and that Lankesh was murdered before she could publish a news report on this. Police had claimed that Ahmed was murdered over a family dispute.
The Election Commission expressed reluctance to become "a party to this motivated slugfest", asserted the "foolproof nature" of the machines, and said it was examining "what legal action can and should be taken".
Shuja claimed that several parties had contacted "his team" for their services, including the BJP, "SP, BSP, a few guys from a Punjab political party" but "when we contacted the Congress to seek help from them, however, we did not get any luck".
Congress leader Kapil Sibal was in the crowd at the news conference.
Shuja claimed: "The AAP had wanted us to hack the EVM to show the world that EVMs can be hacked. We did give them a possible solution which they were not able to use: they did not participate in the challenge thrown by the (poll panel) to hack EVMs (in 2018)."
He claimed his team had successfully prevented the rigging of the 2015 Delhi Assembly polls and last year's elections in Rajasthan, Madhya Pradesh and Chhattisgarh.
Union minister Arun Jaitley dismissed the claims: "Does the Congress feel that the people are so gullible…?"
Mamata Banerjee said the Opposition had already resolved to take up EVM rigging with the poll panel.