Gyanvapi Mosque wall concern
The wall was demolished as part of the Centre's plan to develop a tourist corridor around the Kashi Vishwanath temple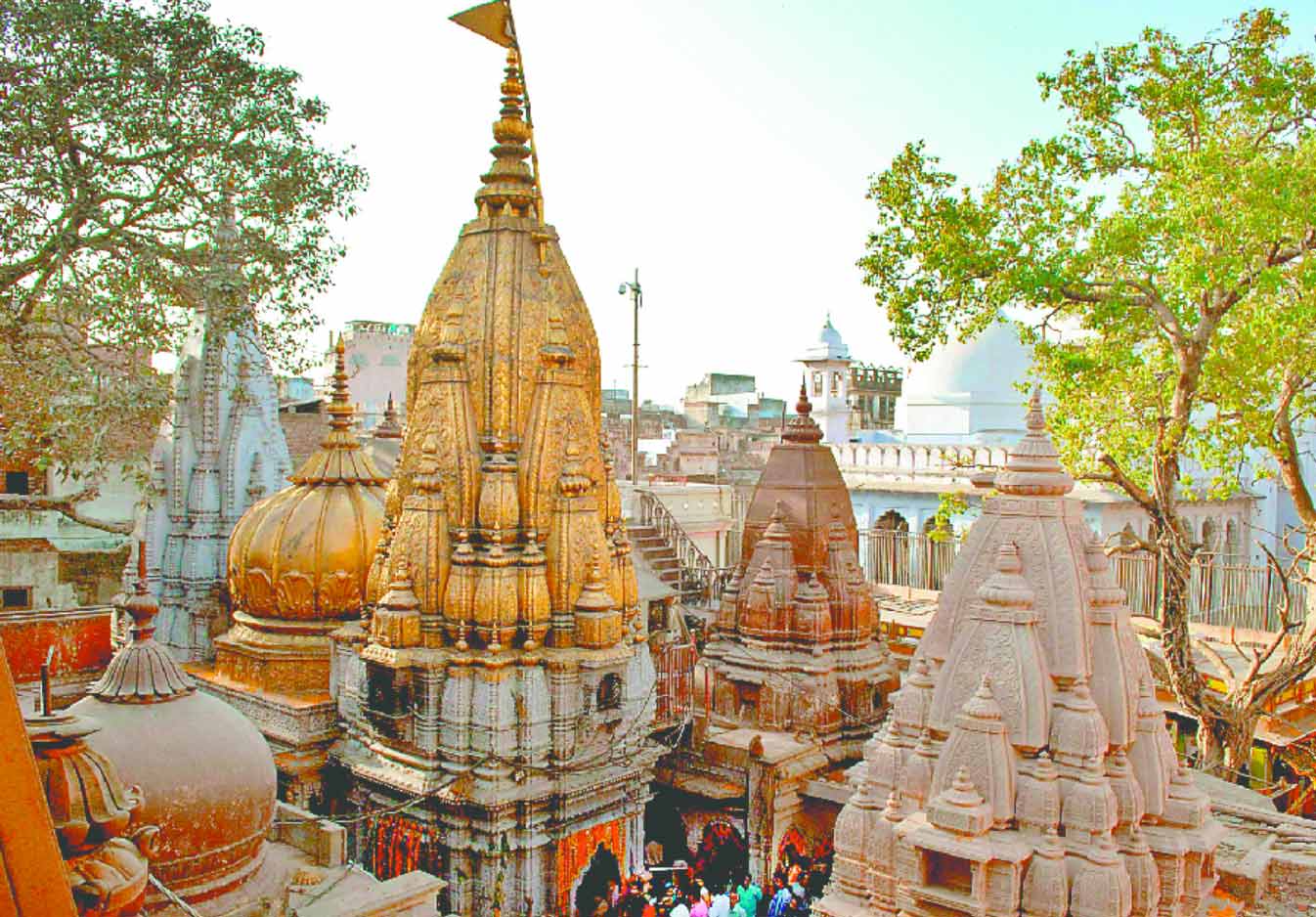 Kashi Vishwanath temple
Agency
---
Lucknow
|
Published 26.10.18, 08:44 PM
|
---
A government contractor demolished a part of the wall that separates the Gyanvapi Mosque from the Kashi Vishwanath temple in Varanasi on Thursday night, fuelling allegations of an official ploy to facilitate the Sangh parivar's agenda.
The wall was demolished as part of the Centre's plan to develop a tourist corridor around the Kashi Vishwanath temple, one of the biggest attractions of the Prime Minister's constituency.
Ezaj Mohammad, a cleric and caretaker of the mosque, has complained to police that some people arrived around 11pm and pulled down a two-to-three-foot portion of the wall on one side of the Chhattadwar, the gate between the temple and the mosque.
"The wall, owned by the Sunni Central Waqf Board of Uttar Pradesh… is the only structure separating the mosque from the temple. Since a particular group always raises questions over the existence of the mosque, removing the wall would be a major threat to the Islamic shrine," his complaint says.
Hundreds of Muslims gathered near the wall on Thursday night and chanted slogans against the BJP government before blockading Chowk police station when the cops delayed accepting Mohammad's complaint. Work at the site has been stopped.
Local Muslims have been offering Friday prayers at the Chhattadwar for centuries. The administration had in 2011 allowed Hindus to use the gate as one of the entry points to the temple.
Last September, some government officials had sought to seal the Chhattadwar with a brick wall in the run-up to the construction of the tourist corridor.
The Sangh parivar claims that Mughal emperor Aurangzeb destroyed the original Kashi Vishwanath Temple in 1669 and built the Gyanvapi Mosque over the well where the Shiva idol had been kept. It wants the temple restored.
On Friday, Mohammad told reporters the state government wanted to have the wall razed at night and make the civil contractor the scapegoat if communal clashes broke out.
"We are peace-loving people: you can see who is trying to drag Varanasi into communal disharmony," he said. We have demanded that the wall be reconstructed before next Friday, else we'll organise a dharna there."
Superintendent of police Gyanendra Nath Prasad said: "We are in touch with all sides and will reach an amicable solution soon."