Gujarati to be out of JEE-Main from 2021
The NTA started holding the exam in 2019, taking over from the CBSE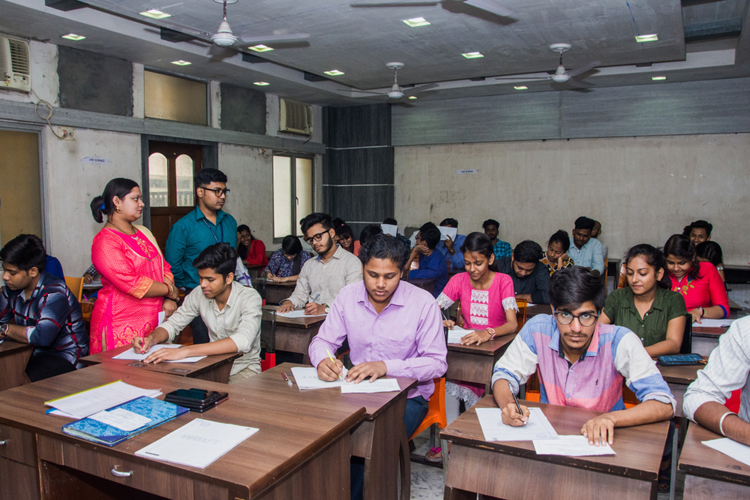 In 2016, the CBSE dropped Urdu and Marathi but continued with Gujarati
(Shutterstock)
---
New Delhi
|
Published 05.11.19, 09:23 PM
|
---
The Joint Entrance Examination (Main), the first filter for selecting students for BTech courses in IITs, will drop Gujarati from 2021 and ask students to take the test in Hindi or English only.
"The advisory committee of the JEE-Main has decided to drop Gujarati as a medium for question papers from January 2021. The questions will be available in Hindi and English only," an official of the National Testing Agency (NTA) said.
The NTA started holding the exam in 2019, taking over from the CBSE which conducted the test in English, Hindi and Gujarati.
The top 2.4 lakh scorers in JEE-Main can take the JEE-Advanced exam conducted by IITs to select students for admission. The JEE-Main results are used by NITs as their entrance tests.
The UPA government had in 2013 tried to make the JEE-Main the only entrance test for admission to all engineering colleges. Some states such as Gujarat and Maharashtra stopped their state-level entrance tests and adopted the JEE-Main. To help students of these states, the CBSE added Urdu, Marathi and Gujarati in 2014 to the exam medium. In 2016, the CBSE dropped Urdu and Marathi but continued with Gujarati apart from Hindi and English. Since 2016, Gujarat has not admitted students using JEE-Main. The advisory committee discussed this at a recent meeting and decided to drop Gujarati as a medium.