Govt survey portrays better job situation from July 2019- June 2020
However, experts say this is largely an illusion caused by a distressed population increasingly taking up low-paid informal jobs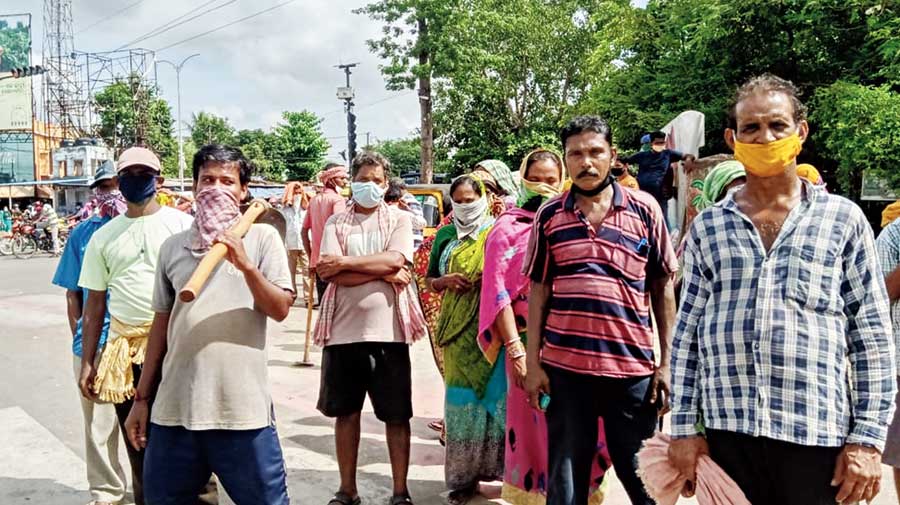 Representational Image
File picture
---
New Delhi
|
Published 23.08.21, 01:30 AM
|
---
A government survey has portrayed an improved unemployment situation between July 2019 and June 2020 on certain parameters, but experts say this is largely an illusion caused by a distressed population increasingly taking up low-paid informal jobs.
Besides, while one standard of measurement in the survey appears to show an improvement, another — a more reliable one — shows none, they added.
The National Statistical Office, an arm of the statistics and programme implementation ministry, released the Periodic Labour Force Survey (PLFS) report for 2019-20 last month. The sample survey covered 100,480 households: 55,291 in rural areas and 45,189 in urban areas.
It showed an improvement in the unemployment situation under the "usual status" measure. A person is considered employed under this measure if he or she has worked at least an hour a day for more than 30 days in the preceding 365 days.
The PLFS for 2017-18 (July 2017 to June 2018) had found the unemployment rate under the "usual status" to be 6.1 per cent — the highest in four decades. This had improved to 5.8 per cent in 2018-19 and further to 4.8 per cent in 2019-20.
Another key indicator on employment — the Worker Population Ratio, or the percentage of people aged 15 and above who are already employed — too has shown an improvement. The national figure for 2017-18 was 46.8 per cent under the "usual status": it rose to 47.3 per cent in 2018-19 and 50.9 per cent in 2019-20.
Labour economist Santosh Mehrotra said the PLFS data established how India's workforce had moved towards low-paid informal work, such as family work and farm work, in 2019-20.
"The engagement of people increased in 2019-20; also, the share of people in unpaid family labour increased," he said.
"This means more people moved towards the informal sector and less remunerative jobs because of a decline of formal and secure jobs."
The PLFS shows that 15.9 per cent people were engaged as "helpers in household enterprises" in 2019-20, up from 13.3 per cent in 2018-19, with such work attracting more women than men.
"Employment as helpers in household enterprises mainly refers to unpaid family work, such as helping one's husband run a snacks stall or doing some sort of work on (the family's) farmland," Mehrotra said.
"These people are considered employed but get no payment. Their (proportion) has increased while that of women working as regular employees in establishments has declined."
Among all the employed women, the percentage of those earning regular salaries or wages fell from 21.9 in 2018-19 to 20 in 2019-20. The percentage of employed women working as "helpers in household enterprises" rose to 35 in 2019-20 from 30.9 the previous year.
Mehrotra said the unemployment rate under the "usual status" measure may have shown an improvement but this was not an international standard of measurement. Most developed and developing nations use the "current weekly status" (CWS) measure.
Under the CWS, a person is considered employed if he or she has worked for over an hour in the preceding one week (from the time they are questioned for the survey).
"Going by the CWS, the unemployment situation continues to be as grim in 2019-20 as in 2018-19 and 2017-18," Mehrotra said.
Labour economist Amitabh Kundu, currently adviser to Oxfam India, suggested that the "usual status" measure was unreliable in another way — many respondents might not clearly remember on how many days in the past one year they had worked at least an hour.
"Under the current weekly status, the reference period is one week and there is no recall error," he said.
According to the PLFS, the unemployment rate under the CWS was 8.8 per cent for both 2019-20 and 2018-19. The unemployment rate in urban areas was 11 per cent in 2019-20 under the CWS against 9.5 per cent the previous year.