Government's Delhi riot debate logic bizarre: Congress
'It was the fundamental duty of Parliament to debate such a tragedy, provide the nation guidance in difficult times and fix accountability'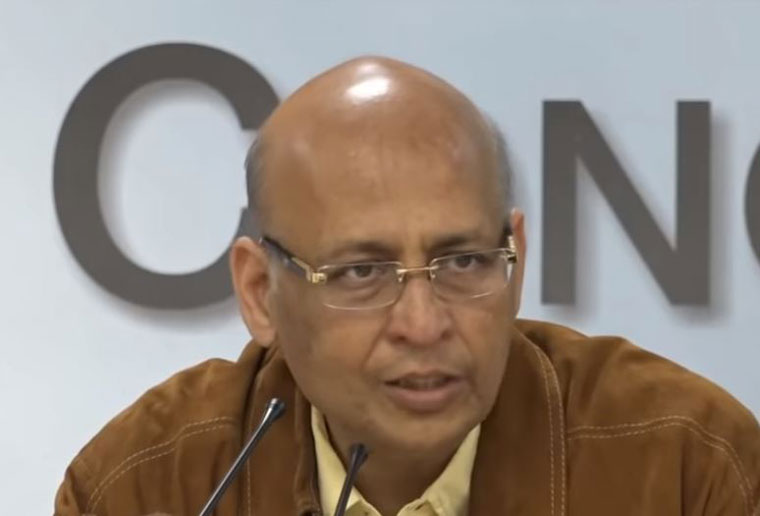 ---
New Delhi
|
Published 03.03.20, 08:57 PM
|
---
The Congress on Tuesday termed "bizarre and spurious" the government's assertion that the Delhi violence, which caused large-scale death and destruction, would be debated only after normality returned, pointing out that such "unbelievable" logic had never been offered in the history of parliamentary democracy.
Congress spokesperson Abhishek Manu Singhvi said: "This is unbelievable; this would have been laughable if it were not tragic. Such a bizarre and spurious reason has never been given — that the debate will be held after normalcy returns. There is a need for a debate because the situation is not normal. What will be discussed later — normalcy?"
Claiming that this was the worst kind of abdication of responsibility, Singhvi said: "The government says that members (of Parliament) can speak or refer to things that can flare up emotions. This is lack of confidence in Parliament — are the members of Parliament so irresponsible? Will they instigate riots while debating in Parliament? What was the central government doing when ministers and BJP members were giving provocative speeches if they are concerned about public order?"
The Congress leader asserted that it was the fundamental duty of Parliament to debate such a big tragedy, provide the nation guidance in difficult times and fix accountability.
"The Speaker said the debate would happen after Holi. He asked the members to celebrate Holi when another kind of Holi is being played on the streets. This is shameless. What he meant is that we should keep silent for a week. The need of the hour is to provide a healing touch to the victims. What has been done by the government so far?" Singhvi said.
The Congress questioned the role of the Prime Minister.
"What has the Prime Minister done? Why didn't he condemn his colleagues who gave provocative slogans? Has he pulled up (home minister) Amit Shah for saying that voters should give electric shock to women sitting at Shaheen Bagh? Has he ordered the registration of FIRs against Kapil Mishra, Anurag Thakur and Parvesh Verma (for making incendiary comments that are largely believed to have triggered the riots)? Why didn't he visit the affected areas and assure the people that everybody will get justice, that he is the PM of everybody?" Singhvi said.
Lamenting that Prime Minister Narendra Modi had instead chosen to attack his predecessor Manmohan Singh for saying that the slogan "Bharat Mata ki jai" was being misused, Singhvi said: "Now Modi is trying to politicise this slogan. He is fuelling fire instead of calming nerves. Manmohan Singh is mature and the most decent man. Modi should understand the worst attack on Bharat Mata is attacking her children."
Another Congress spokesperson, Anand Sharma, said: "Over 45 people have died, hundreds injured and thousands uprooted but the Prime Minister is not speaking a word himself and not allowing a debate. He didn't act against the instigators."