Government has left farmers in the lurch: Congress
Party's Punjab chief calls for greater attention to agricultural distress during pandemic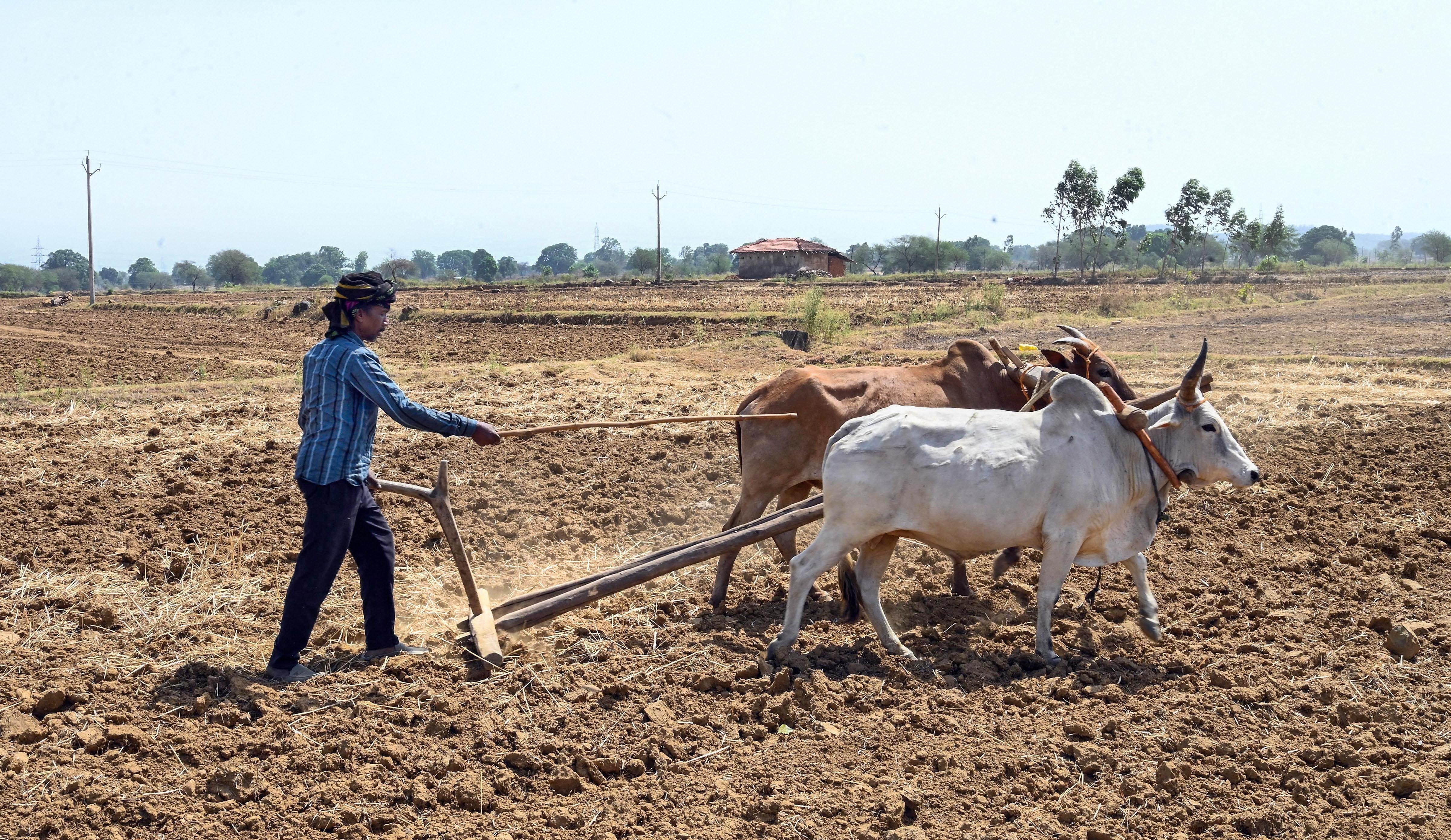 ---
---
The Congress on Tuesday said Prime Minister Narendra Modi had decided that farmers have to be completely "self-reliant" and so had left them to "fend for themselves".
The party rejected "as a blatant lie" the government's claim that the increase in minimum support price (MSP) for 14 crops announced on Monday was between 50 and 80 per cent, arguing that for 12 of the crops the rise was less than 5 per cent.
"Atmanirbhar" or "self-reliant" has become Modi's favourite catch-phrase during the coronavirus pandemic.
Punjab Congress chief Sunil Jakhar said the Prime Minister had failed to appreciate that farmers had delivered a bumper crop despite unprecedented disruption at harvest time by the Covid crisis, which has had a debilitating impact on all other businesses.
"The FCI godowns are overflowing and the farmers again gave a bumper crop. The entire nation should salute the farmers. The government has failed to transfer cash to the poor but is giving free grains only because of the farmers," he said. "But this government has presumed farmers have to be self-reliant. Farmers have been left to fend for themselves."
Jakhar continued: "Modiji should understand only the farmers will save the country in a crisis…. Corporate loans are waived and you often hear about bank financing. How many times do you hear of farmer financing? The fraudsters who ran away with thousands of crores have their loans written off. The government could have waived the loans of farmers with merely Rs 3 lakh crore. But what was the share of the farmers in the Rs 20 lakh crore package announced earlier?"
The Congress leader was dismissive of the Prime Minister's claim, made in a CII address on Tuesday, of radical reforms that will allow farmers to sell their produce to whoever they want at their own terms.
"Modiji should visit a farmer. Over 80 per cent farmers own one to two acres of land. Where will a farmer go to sell his yield? In Punjab and Haryana, he can at least take the produce to mandis but in other states, like Bihar, there is no such facility. If somebody in Maharashtra offers a good price, what will the farmers do?" he asked.
Jakhar said: "What reforms he is talking about? Has anybody seen the draft? Have they discussed the changes with stakeholders, the states and the farmers? I suspect a big game is being played behind the scenes to help the big corporates. The intention of this government is suspect. We all saw how the corporate sector was helped through the crop insurance scheme."
He added: "Modi came to power promising doubling of farmers' income and implementation of Swaminathan Committee recommendations of 50 per cent profit over the input cost. Farmers are not even able to recover the input costs."
The Congress leader said Punjab chief minister Amarinder Singh had written to Modi just days ago seeking Rs 2,900 (per quintal) for paddy but the MSP announced was Rs 1,868. Farmers would suffer losses at this rate, Jakhar said.
Amarinder also tweeted: "Disappointed by the paltry Rs. 53 hike in Paddy MSP announced by Centre. How will the distressed farmers cope with increased input costs in these trying times of #Covid19? Urge PM @NarendraModi Ji to review this decision & also announce a bonus for not burning paddy stubble."
Agricultural activist Ramandeep Singh Mann said the MSP hike announced on Monday was: "Paddy — 2.9 per cent, jowar — 2.7 per cent, moong — 2 per cent, arhar — 3.4 per cent, sunflower — 4.1 per cent, soyabean — 4.5 per cent, groundnut — 3.6 per cent, soyabean — 4.5 per cent, cotton — 4.9 per cent, urad — 5.2 per cent and maize — 5.1 per cent." This would not even cover inflation, he said.
Jakhar said the exodus of migrant workers in the lockdown has created a "huge crisis".
"The cost of paddy transplantation per acre was around Rs 3,000. With the non-availability of labour from states like Bihar, who have returned home, the cost right now is Rs 6,000 per acre. This pushes up the input cost.
"Only rice and wheat are purchased in bulk at MSP, that also barely 35 to 40 per cent of the produce. All the crops are sold at a much lower price in the market than MSP. Even then the government claims the hike is 50 to 80 per cent, while the hike for paddy is barely 2.9 per cent."
Small businesses
Congress leader Rahul Gandhi described as "criminal" the government's refusal to offer cash support to small and medium businesses as reports of deepening crisis and shutdowns come in.
Rahul tweeted: "11 crore Indians are employed by MSMEs. One third of them are closing down permanently. It's criminal for the Government of India not to give them cash support immediately."
He attached a news report that quoted a survey done in May to say that over a third of self-employed and small and medium businesses may close down because they see no hope of recovery.
"Moody's has rated Modi's handling of India's economy a step above junk. Lack of support to the poor and the MSME sector means the worst is yet to come," Rahul said.