Fourteen govt doctors in UP quit, cite misbehaviour by administrative officials
The physicians said they were feeling demoralised because of the "one-sided action" being taken against them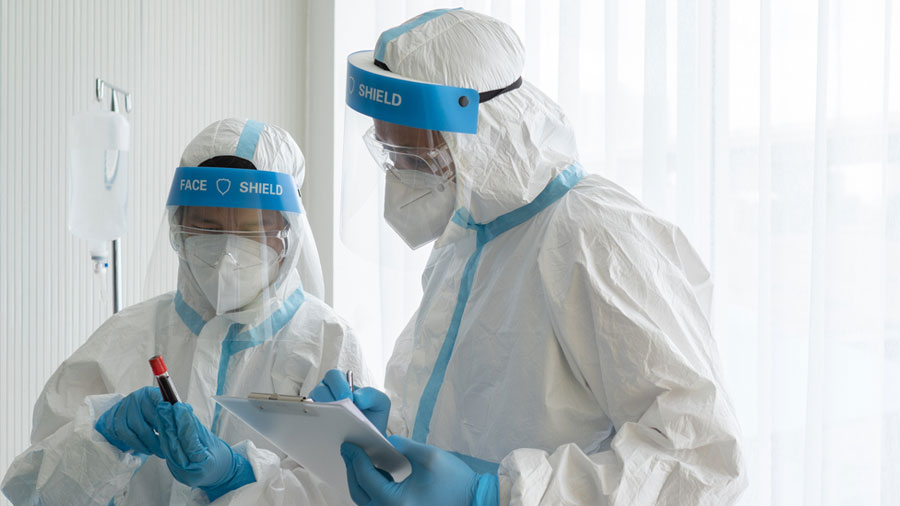 Senior doctors did not turn up at 14 of the 16 community health centres in Unnao on Thursday.
Shutterstock
---
Lucknow
|
Published 14.05.21, 12:26 AM
|
---
Fourteen government doctors at designated Covid hospitals in Uttar Pradesh's Unnao district have resigned alleging misbehaviour and harassment by administrative officials.
The doctors, who had been in charge of community health centres and primary health centres that have been turned into Covid hospitals, alleged in a letter to additional chief medical officer Tanmay Kakkar that they were unable to work in such adverse and hostile conditions.
Sources said senior doctors did not turn up at 14 of the 16 community health centres in Unnao on Thursday. Among them were the doctors who have quit or those who have expressed solidarity with them.
Dr Sanjeev Kumar, who had been in charge of the Ganjmuradabad primary health centre, said: "The district administration deploys us for anything and everything, including conducting RT-PCR tests and vaccinating people. And then the officers misbehave with us, target us…."
Another doctor told reporters in Unnao on the condition of anonymity: "While we have been trying our best to treat Covid-19 patients in these unusual times, district-level officers misbehave with us without any reason. Our work is assessed by sub-divisional magistrates and tehsildars, who don't understand that we are overburdened."
"We begin fieldwork at noon, visiting patients in home isolation, testing suspected cases and distributing medicines. As soon as we return in the afternoon, the officers call us for review meetings. We have to rush to the tehsil office, which is 25-30km from our health centres. Then these officers accuse us of being behind the rise in Covid cases. They threaten to register FIRs against us and send us to jail," the doctor alleged.
The doctors said that some of them had been transferred to the Covid control room, a 24-hour job that is seen as less important than running health centres, on the basis of complaints of influential patients that are never investigated.
The doctors said they were feeling demoralised because of the "one-sided action" being taken against them. They pointed out that several doctors and health workers have died in the line of duty during the pandemic.
Kakkar, the additional chief medical officer, said he had handed the doctors' letter announcing their resignation to Dr Ashutosh Singh, the chief medical officer (CMO) of Unnao.
Dr Singh said: "The allegation of misbehaviour with the doctors is wrong. I have received their resignation letter. The final decision will be taken after a discussion with senior administrative officers."
Ravindra Kumar, the district magistrate of Unnao, said: "The doctors are from our team and we will sort out their issues. We will sit together and discuss the problems."
On an average 100 daily Covid cases are recorded in Unnao. As per official records, there are 1,980 active cases in Unnao. The district has reported 168 deaths over the past month.
There are 16 community health centres and 37 primary health centres in Unnao district.
The CMO said: "There are some primary health centres where people rarely come. We have closed them temporarily and the staff have been shifted to the community health centres where there is a pressure of patients."