Gorakhpur children's death: Dr. Kafeel Khan given clean chit
Twitterti demand apology from the government and an inquiry into finding those responsible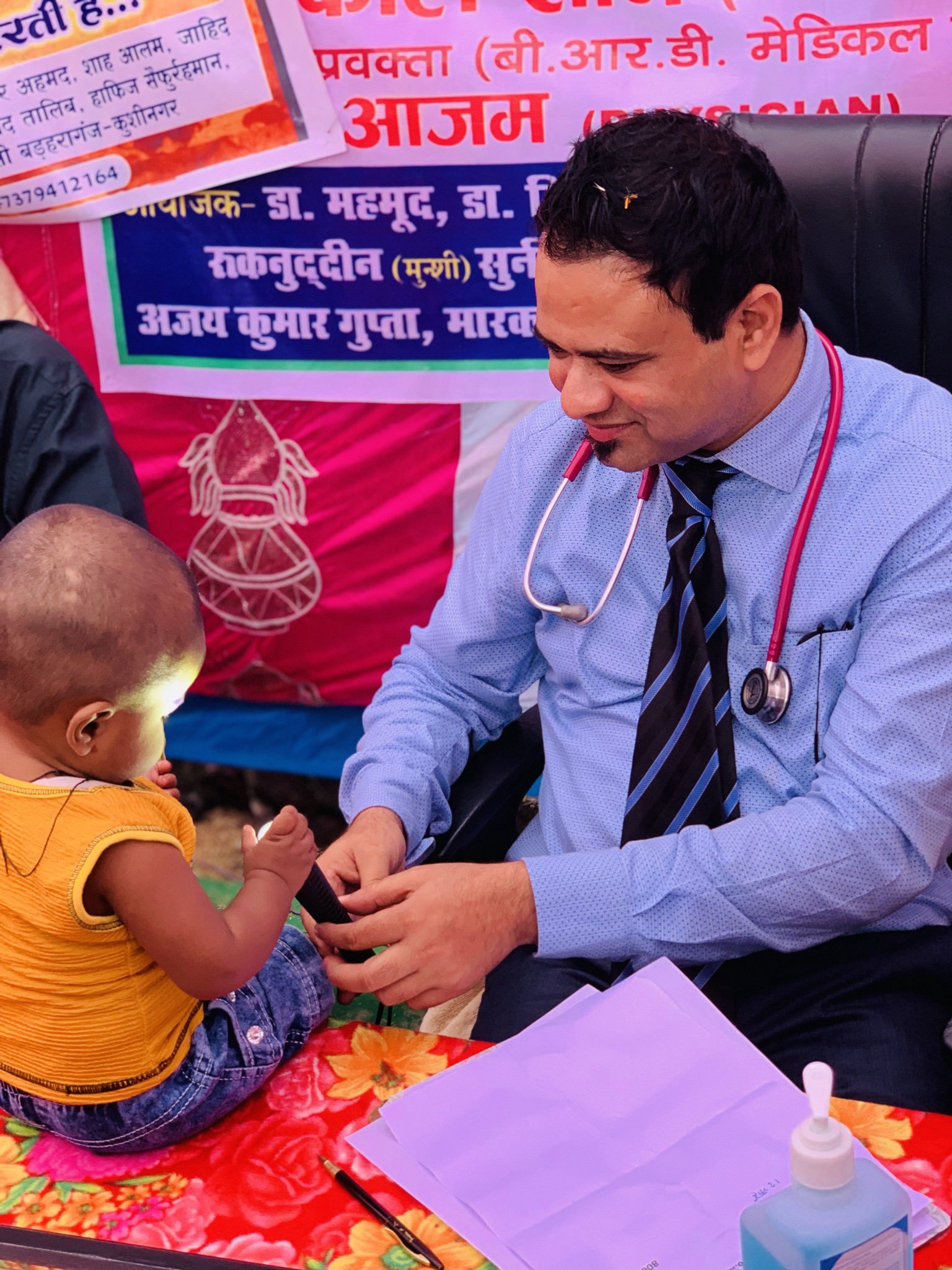 ---
---
Dr. Kafeel Khan, a pediatrician who was jailed for the alleged death of over 60 children in Gorakhphur, has been given a clean chit in the case by a Uttar Pradesh government-appointed inquiry team.
The report states that there was no negligence from the doctor.
In August 2017, over 60 children admitted to the BRD Medical College had died in just two days due to alleged shortage of oxygen in the children's ward as well as the critical care units.
Due to a massive outrage, state chief minister Adityanath-led government suspended Khan, saying that he neither took any action nor warned his superiors about the issue despite being aware of the situation. However, the report by the inquiry team states that the doctor was not involved in the process of supply, tender, maintenance, payment or order of oxygen.

Reacting to the report, Dr. Khan said he was after two years he had been carrying the tag of 'murderer' but now he has been absolved. Over the children's death, he said, "The real justice would be done when the real culprit are put behind bars."
He posted his mother's reaction to the news on Twitter.
My mother reaction on my acquittal
She is happy 😊@myogiadityanath @PTI_News @sardesairajdeep @narendramodi @yadavakhilesh @RahulGandhi @bainjal @ArvindKejriwal @abhisar_sharma @ravishndtv pic.twitter.com/8XC6ex8PdS

— Dr kafeel khan (@drkafeelkhan) September 27, 2019
Many on social media reacted to the news, celebrating Khan's clean chit in the case, while demanding that the UP government apologise to the doctor.
This is the basic summary of the report of an enquiry commissioned by the UP govt itself.

Don't you think Yogi Adityanath and Godi media owes atleast an apology to Dr Kafeel Khan? pic.twitter.com/1a2KAod2Zl

— Umar Khalid (@UmarKhalidJNU) September 27, 2019
This is a victory of truth over lies!

My brother @drkafeelkhan suffered a lot unjustly. UP govt owes him an unconditional apology and adequate compensationhttps://t.co/cL80mYBBWv

— Jignesh Mevani (@jigneshmevani80) September 27, 2019
Who will apologise to Dr. Kafeel Khan? https://t.co/yZw83qOPxO

— Raghav Chopra (@RaghavChopra_) September 27, 2019
Congratulations Dr. @drkafeelkhan This is a huge victory. But, this is NOT about Dr. Kafeel. This is an illustration of how easily members of Muslim community can be criminalised, even for doing good! Muslims are deemed criminals unless proven innocent.https://t.co/84kj7SpbMA

— Shehla Rashid شہلا رشید (@Shehla_Rashid) September 27, 2019
On social media, there were many who raised the question as to who is responsible for the deaths of the children.
#WhoKilledOurChildren
After 2 long years, earlier today, Dr Kafeel Khan, has been absolved of all charges against him. The question that arise now is - WHO is responsible for the deaths of these 60+ children? Will the government take responsibility for killing them?

— Poonam Bhardwaj (@PoonamBrdwj) September 27, 2019
2) Now what comes to mind is if Dr kafeel is innocent, who is responsible for the death of the many children that died+#WhoKilledOurChildren@aayeff1 @ShabnamHashmi@SalmanSoz @gokulchan @SimmiAhuja_ @RituJustAsking@WuntakalL @MaryDenniz@mujworld @lawyerkhanmd@SatanicJumlas

— Darryl (@DickDarryl) September 27, 2019
A few other targeted the ruling government and the BJP over the arrest of Khan.
Since long time with the support of Godi Media, Yogi Sarkar blaming Dr. Kafeel Khan for their own faults but at the end he proved to be impeccable! Once again proved that #satyamevJayate #KafeelKhan #GorakhpurTragedy @priyankagandhi @SubhashiniAli @yadavakhilesh @Mayawati https://t.co/rEJBpa9oaJ

— A M Kunal (@arunkunal) September 27, 2019
#WhoKilledOurChildren
In 2017, over 60 children died due to lack of oxygen in CM Adityanath's own constituency, Gorakhpur
Charges slapped by govt on an honest Dr Kafeel Khan
Dr Kafeel Khan now has been absolved of all charges
Hold the govt responsible pic.twitter.com/DmN8R34Py6

— K . Chandrakumar (@kurup62) September 27, 2019
#WhoKilledOurChildren ? From the very first day it was clear that Dr Kafeel Khan, he was booked because of his religion. Now that he is free, we would like to ask you @myogiadityanath and @PMOIndia #WhoKilledOurChildren ?

— Luv Datta ™#INC 🇮🇳 (@Luv_Datta) September 27, 2019
Is the CM not responsible for the children who die due to govt negligence in his state? #WhoKilledOurChildren

— Hasiba 🌈 (@HasibaAmin) September 27, 2019
Dr. Khan was jailed in on September 2, 2017. After eight months, he was granted bail by the Allahabad High Court, which said that there was no direct evidence of negligence on Khan's part.
The report that absolved the doctor of all charges was submitted by Himanshu Kumar, a senior IAS officer who was in charge of the investigation. The report states that Dr Khan provided seven oxygen cylinders from his own expense to the hospital. It also states that Dr Khan had informed the hospital authorities concerned about the shortage of oxygen, contrary to the government's claim that he did not do the same.

In the video, Khan has demanded apology from the government, a CBI probe into the matter, and compensation to the affected families.