Blast case: Ghaziabad court awards death penalty to imam
Waliullah is booked by Varanasi police for murder, attempt to murder and voluntarily causing grievous hurt by dangerous weapons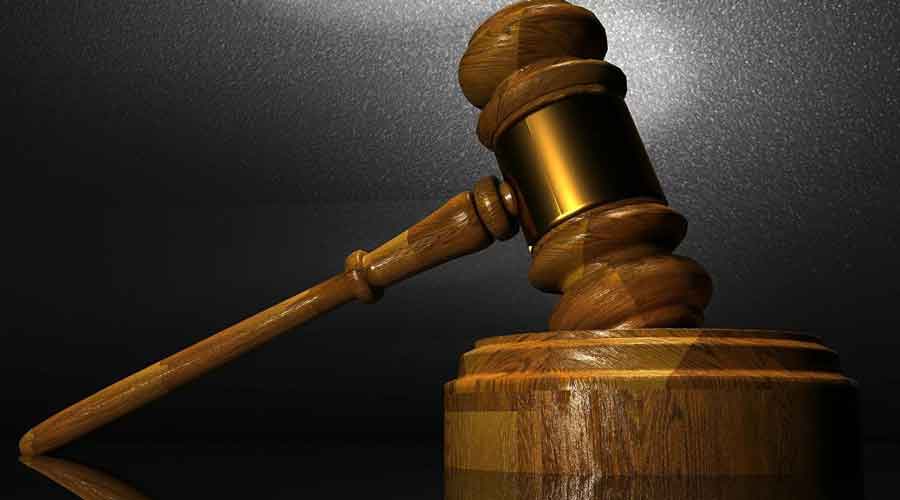 Representational image.
Shutterstock
---
Lucknow
|
Published 07.06.22, 03:41 AM
|
---
A Ghaziabad court on Monday awarded the death penalty  to Waliullah, an imam from Allahabad, for his direct involvement in two bomb explosions at Varanasi's Sankat Mochan Temple and Cantonment Railway Station on March 7, 2006.
Sixteen people had died in the two blasts and 76 were left disabled after suffering grievous injuries.
The court of district and sessions judge Jitendra Kumar Sinha found that Waliullah, the imam of a mosque in Phulpur, was involved in a rarest of rare crime. A fine of Rs 2.65 lakh was also imposed on the 55-year-old cleric.
Government counsel Rajesh Chandra Sharma told reporters: "We had argued that Waliullah was dangerous for the society and he should not be allowed to live. The way his action had killed the people was horrible. He did not have any emotion and he could commit any crime against the humanity."
"Varanasi belongs to Lord Shiva and the terrorists had attacked the city of God," Sharma added. 
Four cases were filed against Waliullah. He was booked by Varanasi police for murder, attempt to murder and voluntarily causing grievous hurt by dangerous weapons. Waliullah was also booked under the Explosive Substances Act.
Initially, the case was going on in session court of Varanasi but it was shifted to the Ghaziabad district court by Allahabad High Court in November 2006 because lawyers in Varanasi had refused to represent the accused.
According to the court, Waliullah was initially identified by Ram Awadh Yadav, a police constable who has retired. Yadav had told the Ghaziabad court that posted as constable in the office of Allahabad city police superintendent in 2001, he had seen Waliullah and his brother when he was produced in court in another case.
"In  2001, the accused Waliullah and his brother were arrested. His brother's name is not known. He (Yadav) had seen Waliullah when he was produced there. Thereafter, he (Yadav) was transferred to the SP city's office in Varanasi. He (Yadav) was going from Cantonment Railway Station to the court at 10am on March 4, 2006, when he saw Waliullah along with three others at the petrol pump near the Roadways Bus Stand. He (Yadav) thought that he (Waliullah) had come visiting a relative or to attend some meeting.
"When the blasts took place on March 7, 2006, he expressed the possibility that he (Waliullah) would be involved in the crime," read the order.
Sitaram, a local shopkeeper, had claimed that he had seen four persons carrying bags before the incident. One of them had left one bag on the road. Later, he saw a picture of Waliullah in a newspaper and confirmed that he was one of those four men.
The government counsel said 47 witnesses had confirmed the role of Waliullah. Mohammad Zubair, an alleged accomplice, was killed by the security  forces during an encounter in Kashmir. The cases of two others are pending.
Contending that Wailullah was innocent, his lawyers had pointed out that most of the witnesses came much later and their statements were not believable. No witness was brought before Waliullah and so it could not be said that they correctly identified him as the executor of the crime.
The lawyers  said that while he was shown as arrested by the police on April 5, 2006, he was picked up on Mach 26, 2006, for interrogation. His father Habibullah had registered a missing report at Phulpur police station on March 26, 2006.
They lawyers said that nothing was recovered from the accused after his arrest.