Gandhi attacker chosen as IIMC professor
Among those also appointed teachers at the institute is Pramod Kumar Saini, who was associated with RSS mouthpiece Organiser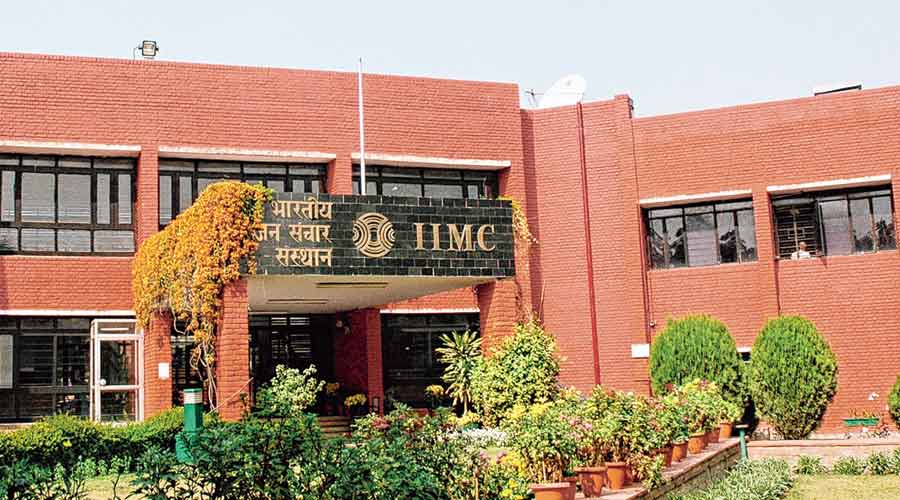 ---
---
A central government-run journalism school has appointed as professors a former BJP spokesperson who was suspended for a controversial comment on Mahatma Gandhi and a journalist associated with RSS mouthpiece Organiser.
Anil Soumitra, recruited as professor by the Indian Institute of Mass Communication here, was a BJP spokesperson in Madhya Pradesh when the party suspended him in May last year after he called Gandhi the "father of the nation of Pakistan" in a Facebook post. Soumitra had deleted the post after attracting criticism.
Among six other newly appointed professors at the institute is Pramod Kumar Saini, who was associated with Organiser.
Both Soumitra and Saini had fulfilled the eligibility conditions, an institute official said. A panel headed by institute director-general Sanjay Dwivedi had interviewed nearly 60 candidates after a scrutiny committee verified their eligibility.
The IIMC follows the recruitment rules notified by the University Grants Commission for universities. According to these norms, only candidates with 10 years' experience as a university teacher or researcher are eligible for professors' posts.
However, an outstanding professional with a PhD who has made "significant contribution to the knowledge of the relevant discipline" can be appointed professor even if they do not meet the 10-year criterion.
An institute official said Soumitra and Saini had been deemed professionals who had made significant contributions to knowledge in their discipline. He did not elaborate. Soumitra is a former journalist.
A former central university vice-chancellor, who did not wish to be quoted, questioned the moral propriety of the two appointments.
"Fulfilling the eligibility norms is not enough. It's established practice that the selection panel also examines the conduct of the candidates," he said.
"It's unimaginable that a person found unfit for a party post because of controversial comments was found suitable for teaching at a national-level institution."
The veteran academic said it seemed as though appointments were being made purely on the ground of ideological loyalty to the party in power.
"If people with questionable credentials are appointed, the institute will be destroyed," he said.
A member of the interview committee told this newspaper that the six-member panel had not been aware of Soumitra's controversial post.
"The panel selected all the candidates on merit, going by their work. There was no pressure from any quarter to select any specific person. We did not know about these controversial posts," the member said.
Dwivedi told this newspaper: "I have no comments to make."
Soumitra's number was "not reachable". Saini did not take the call. Text messages to both remained unanswered.
The IIMC offers diploma courses in journalism. The government has proposed to upgrade the institute to a deemed university so that it can offer degree courses.
Similarly controversial appointments of people with ideological links to the ruling establishment have been seen in other central government institutions too.
Dr Subbiah Shanmugam, ABVP national president and Chennai-based cancer surgeon who was accused of bullying an elderly neighbour, was this week appointed a member on the board of AIIMS Madurai.
Subbiah had last July been accused of urinating and throwing garbage at the doorstep of the neighbour to intimidate her in a fight over a parking slot at their apartment complex.