Gag on Valley voice drives officer exit
'It is the right of any government to take a decision; but it is equally the right of the people to react and respond to that decision'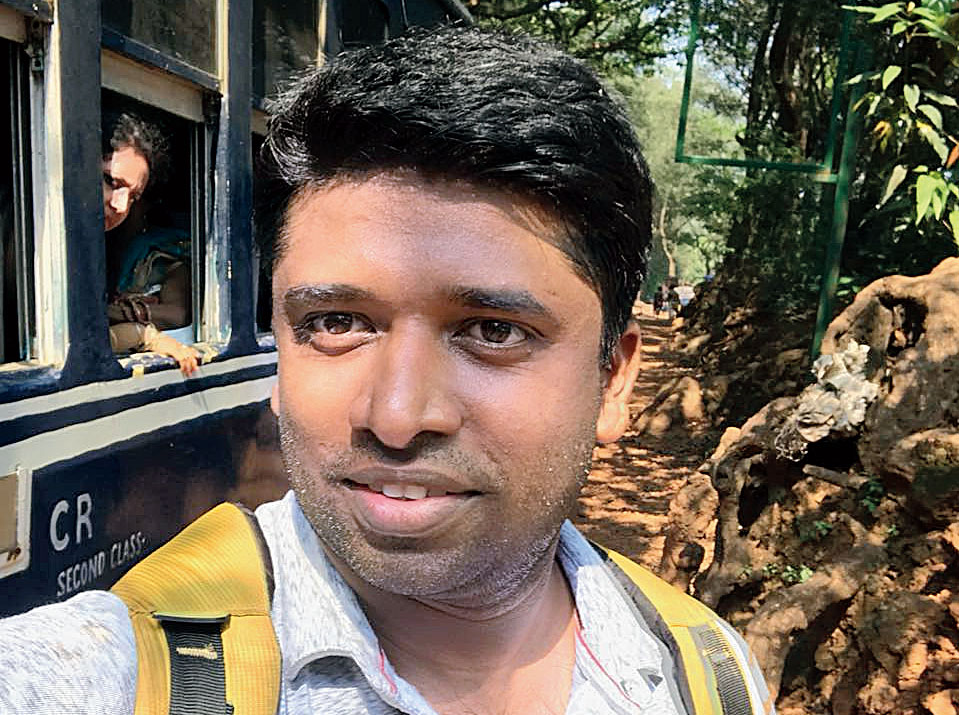 ---
---
Kannan Gopinathan has always been inspired by Martin Luther King's line: "The arc of the moral universe is long, but it bends towards justice."
But he also deeply appreciates the qualification added by the first African-American to become US attorney-general, Eric Holder: "…But only because people pull it towards justice. It doesn't happen on its own."
Gopinathan, an IAS officer who tendered his resignation from the civil service on Wednesday to get "my voice back", accepts that his decision had a lot to do with the clampdown that followed the revocation of Jammu and Kashmir's autonomy.
"No. It (my resignation) does not have anything to do with the abrogation of Article 370, but it has a lot to do with the subsequent denial of the right of the people to respond to that decision," the 33-year-old, who is awaiting the acceptance of his resignation, told The Telegraph on Sunday.
"I believe it is the right of any government to take a decision. But it is equally the right of the people to react and respond to that decision of the government," the engineering graduate from BITS, Pilani, who hails from Kottayam in Kerala, said.
"If I were part of the government, I, as a civil servant, would have gone with the government's order. But when the people are denied their constitutional right to respond and even protest, then it is no more a democratic way," he said.
"A government can do whatever it wants within the legal framework. But it does not have the right to withdraw fundamental rights unless an Emergency is declared.
"An Emergency is declared only in the case of situations like grave external aggression. But even then the right to life and liberty cannot be suspended.
"Your (the people's) right to move court is suspended, the fundamental rights are suspended, all in the name of protecting life. There is no meaning to democracy if it lacks liberty."
Gopinathan cited how people protest when petrol prices are raised. "In such a situation the people have every right to hit the streets and protest. The state can manage the protest, but not bar it."
The 2012-batch Assam-Goa-Mizoram and Union Territories officer, posted in Dadra and Nagar Haveli, had shot to national fame last year when he anonymously provided hands-on help to Kerala's flood victims — before his identity got revealed accidentally.
Then the collector of Dadra and Nagar Haveli, he had arrived in Kerala to deliver a Rs 1-crore cheque to the chief minister's relief fund. He stayed back to help as a volunteer, doing odd jobs at the relief camps such as unloading relief material from trucks.
No one noticed him until Ernakulam collector K. Mohammed Y. Safirulla identified his senior.
Gopinathan has not thought of visiting the Valley. "I have no plans to visit J&K — I don't think I'm significant enough to do anything like that," he said.
He didn't deny that other professional reasons had contributed to his decision to quit the service. "I'm not denying that there were other small issues." He drew an analogy: "There are minor pains and major pain. One won't cut off a hand for some minor pain."
Gopinathan, however, said he had found his seven-year stint in the civil service a very rewarding experience. "Being in (the civil) service is really satisfying for those who want to contribute to (the welfare of the) people," he said.
Asked why he then quit the service, one that millions aspire to join, he said: "But at times certain things become bigger than other things. If I don't stand up for this, it will be difficult to answer my own conscience tomorrow."
He said well-wishers and colleagues had tried to convince him of the importance of remaining in the civil service.
"I have had a rather short service of seven years and could have gone on for another 34 to 35 years. But my conscience drove me to take this decision," he said.
Some of the comments on his Facebook page provided a window to his career and a glimpse of how much he would be missed.
"We will never have another you sir, fingers crossed that you'll be back," Varte Zaithanmawii commented on Friday.
"Yes, Mizoram must be where you are meant to be. In your words 'where you can live everyday like a normal human being'," wrote Carolyn Biaktluangi Khiangte, a good two years after Gopinathan had moved out of Aizawl, where he was deputy commissioner from 2014 to 2017.
Gopinathan said he had no clue about what he would do or where he would go next. "I don't know since I don't even have (own) a home. Let's see… I'm sure I can do something," he chuckled.