Funds for multiple-ailment care research
UK's National Institute of Health and Care Research awards a £10-million (Rs 99.5 crore) grant to the Public Health Foundation of India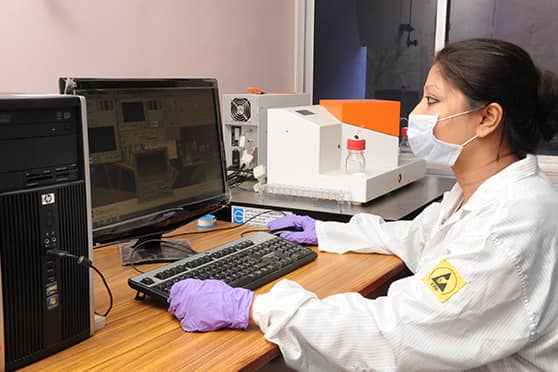 Representational image.
File Photo.
---
New Delhi
|
Published 03.12.22, 04:20 AM
|
---
An India-UK research initiative launched on Friday will seek to enhance the capacity of health systems in India and Nepal to manage patients with multiple longterm disorders, such as diabetes, heart disease and hypertension.
The UK's National Institute of Health and Care Research has awarded a £10-million (Rs 99.5 crore) grant to the Public Health Foundation of India (PHFI), New Delhi, and the University of Leicester to help reorient health systems to address multiple long-term disorders in India and Nepal.
The initiative comes amid concerns among health researchers that healthcare providers and treatment guidelines are currently focused on single disorders and not on the integrated management of multiple chronic disorders in the same patient.
"Multiple long-term disorders have received little attention from healthcare providers or policymakers," said Dorairaj Prabhakaran, a cardiologist and distinguished professor at the PHFI and lead investigator for the research initiative.
Under these circumstances, Prabhakaran said, patients with multiple long-term disorders need to consult multiple doctors, which often adds to the treatment costs and leads to poor patient satisfaction and suboptimal health outcomes.
The initiative would seek to identify simple, cost-effective and sustainable interventions for the prevention, diagnosis and treatment of multiple long-term health disorders, refined through assessments in real-world settings.
"This is the first time we've seen anything like this level of investment in non-communicable disease research in low and middle-income countries," said Faith Osier, chair of the UK National Institute of Health and Care Research Centres Funding Committee. She called the initiative "ground-breaking".
Experts say the coexistence of multiple chronic health ailments is likely to grow amid the steady rise in life expectancy, but the problem isn't confined to older age groups.
"The problem is also evident in the younger age groups where changes in living habits have increased people's susceptibility to multiple diseases," said K. Srinath Reddy, distinguished professor at the PHFI. "Health systems that employ disease-specific programmes are ill-equipped to deal with coexistent multiple conditions."
Reddy said the care needed for efficient management of coexisting diseases is best provided through integrated delivery teams at the level of primary healthcare. Building the capacity of health systems to deliver such care, he said, is an "urgent requirement".
About 20 per cent of the elderly in India have at least one chronic health disorder, with diabetes and hypertension accounting for nearly 68 per cent of the burden, according to a national sample survey conducted in 2018-19. Kerala has the highest prevalence of chronic ailments in the elderly (64 per cent), followed by Andhra Pradesh (43 per cent) and Bengal (36 per cent).