Fresh global attention for all the wrong reasons
Glare on country's human rights record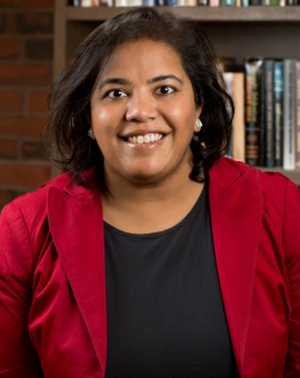 USCIRF commissioner Anurima Bhargava
(Source: uscirf.gov)
---
New Delhi
|
Published 27.02.20, 09:38 PM
|
---
First Kashmir, then the citizenship law and now the rioting in Delhi: India is repeatedly drawing global attention to itself for its human rights record.
The United States Commission on International Religious Freedom condemned the violence in Delhi on Wednesday, followed by the Office of the United Nations High Commissioner for Human Rights, and the Organisation of Islamic Cooperation.
"Our law enforcement agencies are working on the ground to prevent violence and ensure restoration of confidence and normalcy. Senior representatives of the government have been involved in that process. Prime Minister has publicly appealed for peace and brotherhood. We would urge that irresponsible comments are not made at this sensitive time," the external affairs ministry spokesman said on Thursday.
USCIRF commissioner Anurima Bhargava had said: "The Indian government must take swift action to ensure the safety of all of its citizens. Instead, reports are mounting that the Delhi police have not intervened in violent attacks against Muslims, and the government is failing in its duty to protect its citizens. These incidents are even more concerning in the context of efforts within India to target and potentially disenfranchise Muslims across the country…."
At the 43rd session of the Human Rights Council in Geneva, high commissioner Michelle Bachelet Jeria said: "I am concerned by reports of police inaction in the face of attacks against Muslims by other groups, as well as previous reports of excessive use of force by police against peaceful protesters…."
The OIC, in a statement, condemned the "recent and alarming violence" against Muslims in India and urged the authorities to bring the instigators and perpetrators of these acts of anti-Muslim violence to justice, and ensure the safety and security of all its Muslim citizens and places of worship.