Former CM Kalyan Singh passes away at 89
He was chief minister of Uttar Pradesh when the Babri Masjid was demolished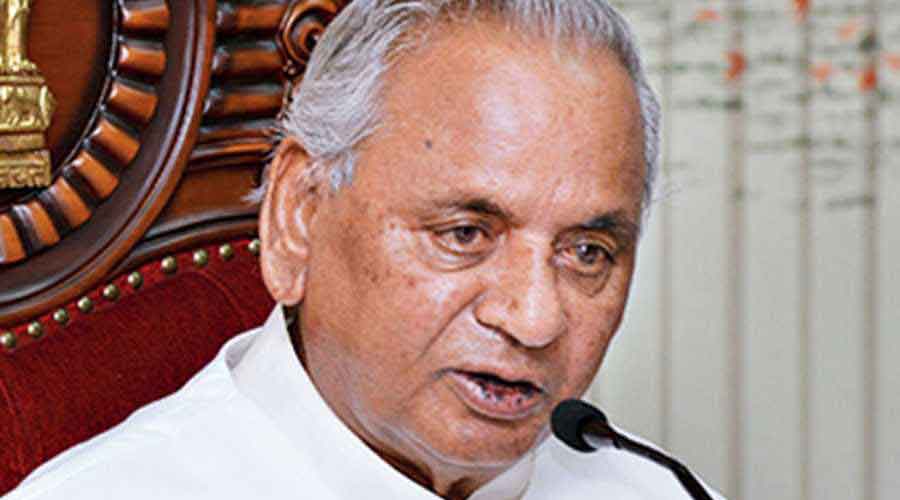 ---
Lucknow
|
Published 22.08.21, 02:31 AM
|
---
Kalyan Singh, who was chief minister of Uttar Pradesh when the Babri Masjid was demolished, died after a long illness on Saturday. He was 89.
Kalyan failed in his duty as chief minister on December 6, 1992, and had to step down but his stature in his party, the BJP, rose.
He was made chief minister again in 1997 and served till 1999, when the party replaced him with Ram Prakash Gupta.
The last acceptable OBC face of the BJP, observers believe that even in death Kalyan could help the party electorally. The party is expected to invoke his memories in the 2022 election campaign.
"Kalyan was useful for us when he was alive, he would remain useful for the party even after his death. There are leaders in Uttar Pradesh who represent one or the other OBC caste but Kalyan was a true representative of all the OBCs in the state," said a senior BJP leader who didn't want to be named.
However, Vinay Katiyar, a less important OBC leader of the BJP, said: "Kalyan never invoked caste even though he was one who used to start his speeches with the mention of agre (upper caste), pichre (backward caste), Dalit (Scheduled Caste)."
"He was a true hero of Ram Janmbhoomi movement," Dinesh Sharma, deputy chief minister, said.
Chief minister Yogi Adityanath said: "The state will mourn Kalyan Singh's death for three days and there would be general holiday in UP on August 23, when his last rites would be performed at Narora in Aligarh, his home district."
Kalyan was also known to lash out in public against his own party leaders, including then Prime Minister Atal Bihari Vajpayee, and was suspended.
He later returned to the BJP and served as governor of Rajasthan between 2014 and 2019.
Kalyan is survived by his wife Ramvati Devi, son Rajveer Singh, who is the Lok Sabha MP from Etah, and grandson Sandeep Singh, who is a junior minister in Uttar Pradesh.