Flawed drug price rules fleeced patients, helped hospitals
India's drug pricing rules allow companies to inflate the maximum retail prices of medicines, including life-saving drugs, costing patients thousands of additional rupees while offering slices of the profits to stockists, chemists, and hospitals.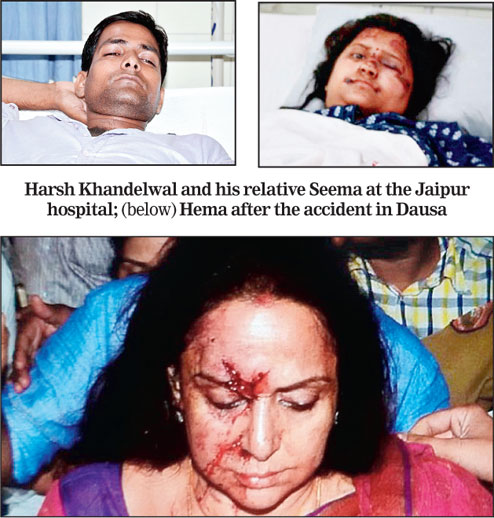 ---
Published 30.06.17, 12:00 AM
|
---
New Delhi, June 29: India's drug pricing rules allow companies to inflate the maximum retail prices of medicines, including life-saving drugs, costing patients thousands of additional rupees while offering slices of the profits to stockists, chemists, and hospitals.
Quotations received by hospitals from drug companies' representatives offering discounts on maximum retail prices (MRPs) of medicines provide what some doctors and patients' rights advocates say is fresh evidence for excessive profiteering in India's medicines market.
These lists of quotations suggest that patients, who are charged the MRP rates, would be paying far higher than the hospitals' procurement costs for these medicines.
The extra amount for a patient may be Rs 250 for a single dose of a life-saving antibiotic, meropenem, used when most other antibiotics have failed, or Rs 8,831 for eptifabitide, used to reduce the risk of heart attacks, or Rs 27,727 for trastuzumab, used in breast cancer. (See chart)
"Most patients don't know this: MRPs in India are designed to ensure a piece of the cake for every player on the drug supply chain," said Sourirajan Srinivasan, a member of the All India Drug Action Network (Aidan), a group of drug and health experts tracking India's drug pricing rules.
Sourirajan and others say the differences between the MRPs and discounted prices to hospitals underscore longstanding flaws in India's drug pricing rules that the Narendra Modi government has not yet fixed despite its multiple policy pronouncements about making drugs affordable.
Under the price-control formula, adopted in 2012-13 during the UPA's tenure, the maximum price for a drug is fixed by computing the average of the prices of all the brands with a market share of 1 per cent or higher.
The price, patients' rights advocates say, therefore lacks any real relation to the production cost and can continue to be exorbitant as long as all the major companies are charging high prices.
"What we're seeing is outright fleecing of patients, and it is hard to imagine that government agencies are unaware of this," said Gurinder Grewal, an internal medicine specialist in Ludhiana and former president of the Punjab Medical Council.
Grewal is a member of the Alliance of Doctors for Ethical Healthcare, which has been urging the government to crack down on unethical practices in healthcare, including the commissions paid to hospitals and doctors for medicines they prescribe or dispense.
Senior executives with the three companies named in the chart accompanying this report told The Telegraph that the discounts offered to hospitals reflect standard industry practice. Abbott and Karnataka Antibiotics declined to comment on the differences between the MRPs and hospital prices.
A spokesperson for Reliance Life Sciences, in an email response, said "this is standard industry practice," and added that "the discount depends on the nature of (the) drug and the medical domain".
Explaining why hospitals are offered discounts, the spokesperson said: "Hospitals break the bulk, maintain cold chain, manage drug administration, maintain pharmacovigilance and provide counselling."
Doctors say the actual extra costs on patients would depend on the specific drug and its dose. A patient with a bacterial infection prescribed meropenem at the MRP rate for two weeks would pay about Rs 10,000 extra.
Ashok Vaid, the chief of medical oncology at the Medanta hospital in Gurgaon, said an early stage breast cancer patient may need to be treated with trastuzumab for a year with one dose every three weeks. For a 60-kg patient, the 17 doses of trastuzumab over a year may mean an extra amount of Rs 300,000.
"These discounts appear to be incentives to hospitals from drug companies to gain business,"said Malini Aisola, a health activist and member of AIDAN. "Hospitals that don't pass on these discounts to patients pocket the extra amounts."
Many view the MRPs as a consequence of poorly-crafted drug pricing regulations.
The government imposes a price control on over 700 drugs through the National Pharmaceutical Pricing Authority, but experts estimate that more than 70 per cent of formulations in the Indian market remain outside price control. Many of them question the averages-based price-control formula itself.
"This formula is absurd -a gross eyewash, not genuine price control," said Chandra Gulhati, senior pharmacologist and editor of the Monthly Index of Medical Specialities, India, a journal of pharmaceutical products.
"Through this formula, the price caps on drugs have no relation whatsoever with the production costs - and allow companies to make excessive profits and share excessive profits along the drug supply chain, and that includes the hospitals," he said.
Aidan has for over five years been trying to persuade the government - first the UPA and now the NDA - to revise its drug pricing rules to align the MRPs of medicines with the actual production costs. In 2013, it petitioned the Supreme Court seeking such a revision.
"We're not opposing profits along the drug supply chain, but the margins should be rational," said Gopal Dabade, a physician in Dharwad, Karnataka, and an Aidan member.
Dabade said a reasonable drug pricing formula should take into account the cost of production and add reasonable margins for stockists and retail chemists as well as the associated marketing expenses to set the maximum prices of medicines.
Industry watchers say that India's first drug price control rules, introduced in the 1980s, had followed such a formula, allowing up to 100 per cent margins on production costs to account for supply chain profits and other expenses.
"The current price ceilings have no relation to any concept of reasonable profits," Srinivasan said. "The average formula does bring down the prices of some brands, but it also perpetuates the profit margins and pushes MRPs to exorbitant levels."
He said the prices at which some government agencies procure drugs in bulk from companies provide a true reflection of the production costs and highlight the gaps with the MRPs.
The Karnataka Antibiotics and Pharmaceuticals Limited document lists the MRP of the antibiotic meropenem at Rs 600 for a 1gm vial, but Tamil Nadu's state drug agency procures this from companies at Rs 120 a vial.
"The Rs 120 cost is probably very close to its production cost. Such suppliers have small margins but make profits through bulk sales," an industry executive said.