Fine on pleas for stay on Ayodhya temple
One of the petitions had been moved jointly by four people from Maharashtra and the other by an NGO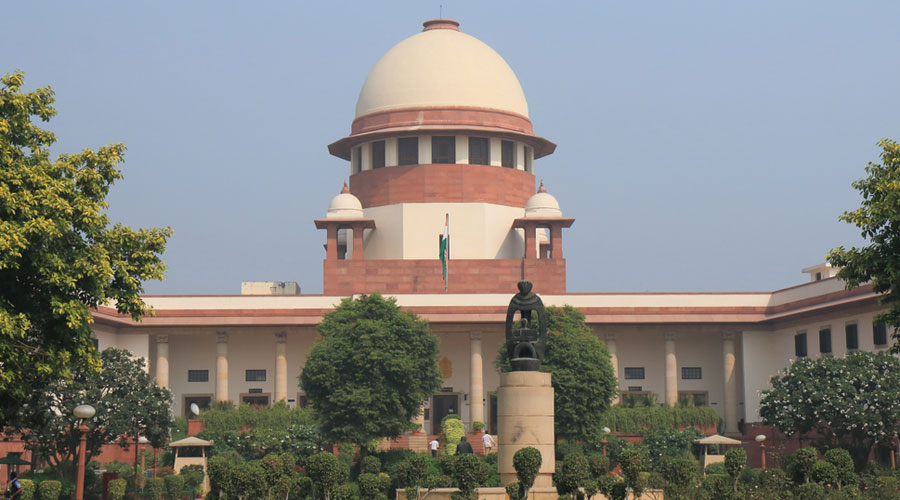 ---
---
The Supreme Court on Monday dismissed with a fine of Rs 1 lakh each two petitions that had sought a stay on the construction of a Ram temple at Ayodhya on the ground that the site needed excavation to protect ancient artefacts and monuments.
One of the petitions had been moved jointly by four people from Maharashtra and the other by an NGO.
The bench of Justices Arun Mishra, Bhushan Gavai and Krishna Murari termed the pleas "frivolous".
The court decision came on a day controversy broke out over a proposed August 5 bhoomi puja by Prime Minister Narendra Modi at the site at a time the nation is grappling with an epidemic.
"Stop filing such frivolous petitions! What do you mean by this? Are you saying there is no rule of law and the judgment of the court (the Ayodhya verdict) will not be followed by anyone and no one will take action?... We are dismissing this," Justice Mishra observed.
A five-judge constitution bench had on November 9 last year handed the disputed Ayodhya site to Hindus and directed the Centre to form a trust to build a Ram temple there.
Justice Mishra imposed the fines on the petitioners, to be paid within a month, at the urgings of solicitor-general Tushar Mehta, who was present in court.
While three of the joint petitioners from Maharashtra claimed to represent a cultural organisation named Samyak Vishwa Sangh, the fourth said he was president of the World of Humanity, Jalgaon.
The full name and address of the NGO, the other petitioner, could not be ascertained. Both petitions cited the same grounds for a stay on temple-building.
The Maharashtra petitioners had argued, through senior advocate Maneka Guruswamy, that ancient artefacts and monuments had been discovered during the levelling drive at the site --- a part of the temple project --- since May 11.
They had cited newspaper reports that these were not handed over to the Centre or the Archaeological Survey of India (ASI) but were "dumped at the site without any care and protection".
Therefore, they had sought a directive to the ASI and the Centre "to secure and protect the ancient monuments and artefacts found during digging and levelling... and further direction to excavate and level the land under the supervision and control of Archaeological Survey of India".
"There is a likelihood that similar monuments shall be unearthed," their petition, filed through advocate Manju Sharma Jetley, said.