Sanjeev Balyan promises statues of local icons as incentive for farmers
The Union minister promised to install sculptures of late leaders Charan Singh and Rajesh Pilot if they worked to ensure the protest at Delhi's borders was withdrawn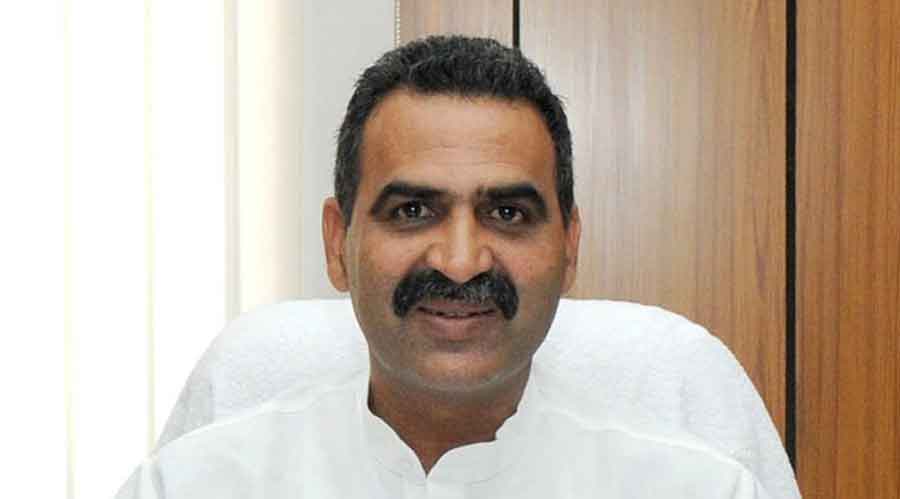 ---
Lucknow
|
Published 15.03.21, 01:11 AM
|
---
Union minister Sanjeev Balyan is promising statues of local icons as an incentive for farmers to call off their protest, reduced to desperation by his unsuccessful efforts so far to carry out his assigned task of breaking the movement.
Balyan on Saturday told farmers in the Baraut area of Baghpat district that he would install statues of late leaders Charan Singh and Rajesh Pilot if they worked to ensure the protest at Delhi's borders was withdrawn.
"I shall personally come here to install the statues if you ensure the farmers' protest is withdrawn," the minister of state for animal husbandry, dairying and fisheries told a meeting in Ramala.
Charan Singh, a former Prime Minister, was a Jat leader and founder of the Lok Dal, parent of the Rashtriya Lok Dal. Baraut is an RLD stronghold. Pilot was a Gurjar leader from the Congress.
Jats and Gurjars are dominant farming communities in western Uttar Pradesh.
While Balyan claimed the Ramala meeting was a farmers' rally, local farmers told reporters they were ostracising the BJP and that the small crowd on Saturday was made up only of BJP supporters.
"We will attend their rallies if they come to us after resigning from the anti-farmer central government and the BJP," said Jaiveer Singh, a farmer in Baghpat.
Earlier, farmers had lined both sides of the road and shown black flags to Balyan while he was travelling the 20km from Baghpat town to Ramala. The police arrested half-a-dozen farmers and later released them.
"Balyan first bullied us, and is now begging before us," farmer Jaiveer said.