Samyukta Kisan Morcha revives Parliament march plan
A date is yet to be finalised but the march is tentatively scheduled for the first fortnight of May, depending on when farmers complete their harvest-related work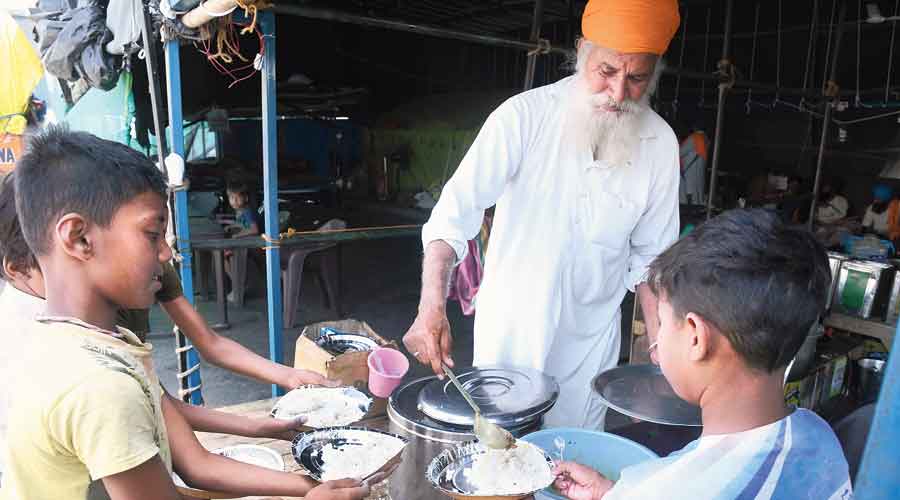 ---
---
The Samyukta Kisan Morcha, which is spearheading the nationwide protests against the three farm laws, on Wednesday revived the plan to march to Parliament which it had called off in January-end after the violence during the Republic Day tractor rally.
A date is yet to be finalised but the march is tentatively scheduled for the first fortnight of May, depending on when farmers complete their harvest-related work.
Haryana-based farmer leader Gurnam Singh Chaduni told a news conference at Singhu that the farmers will converge at Delhi's borders, from where they will march to Parliament.
Chaduni said: "We will not take any vehicles into Delhi to avoid the confusion of the tractor rally when the police had diverted us on to another route and some others had gone their own way, leading to what followed."
Participation would not be restricted to farmers alone, he added. "Workers, the unemployed and women will take part. Our mothers will, in fact, play a big role in this," the Morcha leader said.
It was unclear whether the plan is to march to Parliament and return to Delhi's borders, where farmers have been protesting for more than four months since November 26, or to picket the legislature.
All the details — including how to respond if the police stop or arrest them — will be worked out over the coming weeks, Chaduni said, stressing time and again that the march would be peaceful like their movement has been, but said they would not be stopped by barricading. "We will break through the barricades," he said.
Asked if they would seek permission to conduct the march to Parliament, Chaduni said: "Do you think they will give us permission to march to Parliament?"
Prem Singh Bhangu, who heads the Morcha's legal cell, said since this was not a rally like the one on January 26, there was no issue of permission.
"It is our democratic right to go to Parliament," Bhangu said, adding that farmers were now more vigilant than they were before Republic Day.
The march had originally been planned for February 1.
The Morcha announced that the birth anniversary of Babasaheb Ambedkar on April 14 would be observed by farmers as Save the Constitution Day. Members of the socially marginalised communities will man the stage at all the protest sites on that day.
"The BJP is mounting an assault on democracy and secularism," Bhangu said, adding that the Modi government had made it clear that it would not tolerate minorities.
On that day, the farmers will also demand repeal of laws like sedition, UAPA and those that centralise power in the hands of the Union government.
Other programmes being planned include FCI Bachao Divas when farmers will gherao offices of the Food Corporation of India across the country to protest new rules requiring land documents to be furnished for transferring payment for procurement, and another blockade of the KMP Expressway on April 10.