Fake science label on Ayush tip
Junior Science Olympiad had debunked homoeopathic medicine for coronavirus as example of 'pseudoscience'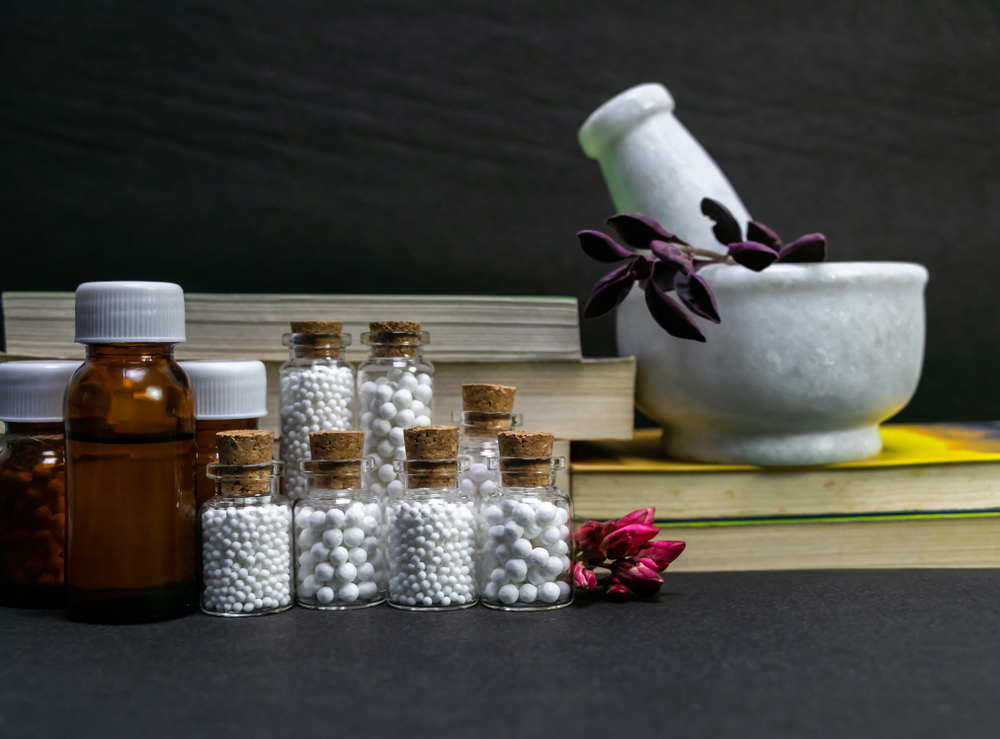 The Ayush ministry had on January 29 issued a public "advisory" that named several formulations from ayurveda and Arsenicum album 30 from homoeopathy as part of preventive measures against the novel coronavirus
(Shutterstock)
---
New Delhi
|
Published 06.02.20, 10:24 PM
|
---
The homoeopathic medicine that India's ministry for traditional medicines has said could help prevent coronavirus infections had featured in a nationwide school science Olympiad on February 1 where it was debunked through chemistry as an example of "pseudoscience".
A question in the Indian National Junior Science Olympiad (INJSO) 2020 had asked candidates to estimate through calculations the amount of medicinal molecules in Arsenicum album 30, the medicine named by the ministry of ayurveda, yoga, unani, homoeopathy and siddha.
The Ayush ministry had on January 29 issued a public "advisory" that named several formulations — with doses — from ayurveda and Arsenicum album 30 from homoeopathy as part of preventive measures against the novel coronavirus that has raised fears of a global pandemic.
The advisory said a panel of homoeopathy experts had recommended that "Arsenicum album 30 could be taken as prophylactic (preventive) medicine against coronavirus infections", suggesting "one dose daily in empty stomach for three days".
But the INJSO 2020 question had asked students to calculate and show it would take 80 million 100ml bottles of Arsenicum album 30 for a person to consume at least one atom of arsenic.
The question described homoeopathy as a pseudoscience and pointed out that the main claim of homoeopathy is that medicines become increasingly potent the more they are diluted and called for calculations to estimate the amount of medicine after such dilutions.
The calculations show that the dilution for Arsenic album 30 implies that a 100ml bottle of this medicine would contain less than a tenth of a trillionth, trillionth, trillionth of a gram of the medicine molecule.
"This is pure coincidence — the question was set several weeks before the Ayush ministry advisory," said Aniket Sule, a faculty member at the Homi Bhabha Centre for Science Education, Mumbai, a coordinator for the INJSO 2020. "We picked Arsenicum album 30 as it is prescribed for digestive disorders and it illustrates through calculations why homoeopathy can't work through principles of modern science."
The answer to the final part of the question suggests that all the water available on planet Earth is not sufficient to achieve the 30th level dilution for Arsenic album 30, if produced under the standard homoeopathic principles.
Public health agencies in multiple countries, including Britain and America, have cautioned people about the lack of adequate evidence to support the use of homoeopathic medicines.
However, the Ayush ministry has for decades promoted homoeopathy along with other traditional systems of medicine. Members of the Central Council for Research in Homoeopathy have asserted that homoeopathy formulations cannot be assessed on principles of modern science.
The health ministry said on Thursday that all 645 Indians evacuated from Wuhan had tested negative for the novel coronavirus but 6,558 other people who have returned from China and now scattered across 32 states and Union Territories are under home surveillance.
The three persons who tested positive for the coronavirus in Kerala are clinically stable.