Factory finger at Gujarat govt
Order issued to exempt factories from the provision of 8-hour workdays to reduce workplace footfall and maintain social-distancing norms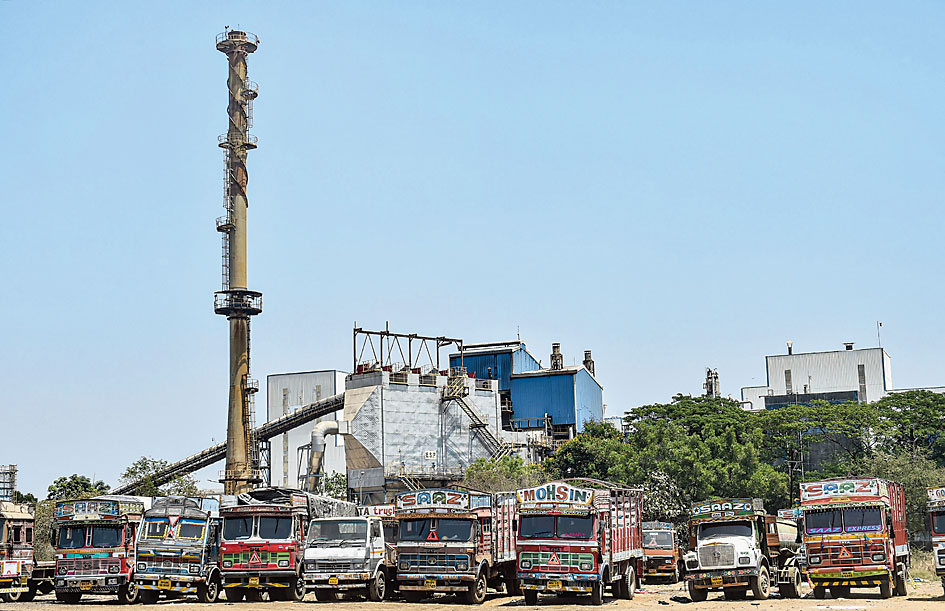 ---
---
The Gujarat government has allowed factories in the state to engage workers for up to 12 hours a day, up from the statutory eight hours, and pay them 50 per cent additional wage, in a move described as a violation of overtime pay rules.
Under the Factories Act, workers have to be paid double the wage rate for the overtime period.
The labour and employment department in BJP-ruled Gujarat had last week issued an order under an emergency clause of the Factories Act to exempt factories from the provision of eight-hour workdays as part of efforts to reduce workplace footfall and maintain social-distancing norms.
The order — which followed the Centre's nod to the states to exercise the emergency provision — allowed factories to engage an adult worker for 12 hours a day and 72 hours a week, with wages proportionate to the existing wage.
That means 50 per cent additional payment for the extra-time work.
The Factories Act says a worker can be engaged for eight hours a day and 48 hours in a week of six days. A worker can be engaged for up to 60 hours in a week against a payment twice the wage rate for the overtime period.
Rajasthan and Punjab too have allowed factories to engage workers for up to 12 hours a day. But these two states have asked the factories to pay twice the wage rate for any work beyond the eight hours.
"The Gujarat government's decision is a violation of the Factories Act provisions," said K.R. Shyam Sundar, labour economist and a professor with the Xavier Institute of Management, Jamshedpur.
Sundar said that factories would need 33 per cent less workers now because of the increase in working hours. "The employers will have the discretion to pick and choose workers. This will deprive many workers of earnings and increase income inequality."
Sundar also said that having employees work for 12 hours would affect their productivity.
"The workers will get less rest and develop fatigue," he said. "There will be a high probability of occupational accidents in workplaces."