'Transformative 10 years distorted by malicious narrative'
Ex-ministers within Congress defend UPA
No one has intervened to extinguish the flames as the in-party bickering continued, neither Rahul Gandhi nor the seniors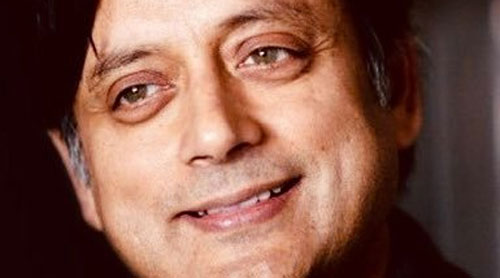 ---
---
Congress leaders on Saturday continued their unseemly bickering over the party's own legacy, exposing the absence of deft political management that could have doused the embers.
"The BJP was out of power for ten years, 2004-14. Not once did they ever blame Atal Bihari Vajpayee or his Government for their then predicaments. In Congress, unfortunately some ill-informed would rather take swipes at Dr Manmohan Singh led UPA Government than fight NDA/BJP. When unity required, they divide," Manish Tewari, a former minister, tweeted.
This appeared to be a continuation of the response to former Youth Congress president Rajeev Satav's contention at a meeting on Thursday called by Sonia Gandhi that the Congress decline started with the performance of UPA-II.
Milind Deora, also a minister in the Manmohan Singh government, responded to Tewari's tweet: "Well said, Manish. When demitting office in 2014, Dr Manmohan Singh said, 'history will be kinder to me'. Could he have ever imagined that some from his own party would dismiss his years of service to the nation, and seek to destroy his legacy — that too in his presence?"
Another former minister Shashi Tharoor waded in: "I agree with Manish and Milind. The UPA's transformative ten years were distorted & traduced by a motivated & malicious narrative. There is plenty to learn from our defeats & much to be done to revive the Congress. But not by playing into the hands of our ideological enemies."
Tewari also insinuated that someone from within might have been behind the then Comptroller & Auditor General (CAG) Vinod Rai's reports. "Yes starting with Ex C&AG Vinod Rai and his fraudulent 2-G report. What would be interesting to find out someday is not that the report was FAKE but who set him to it," he wrote.
The mindboggling sums of over Rs 1.80 lakh crore and 1.60 lakh crore that the former CAG projected as presumptive losses had triggered a sense of outrage across India and got the government branded as thoroughly corrupt. Nothing came out of the two alleged scams — 2G spectrum and coal. Rai got cushy post-retirement assignments from the Narendra Modi government.
Another former minister, Anand Sharma, too hinted at a conspiracy to malign the Manmohan Singh government. He said in a series of tweets: "UPA government led the country with a sense of purpose and a commitment to the common man. India witnessed unprecedented social and economic transformation and empowerment of the poor and vulnerable Indians. Need to remind that India created a strong social security net through MGNREGA and Right to Food and made history by lifting tens of millions out of poverty, acknowledged by UN and the World Bank and celebrated across the world."
Sharma explained: "Path breaking policy initiatives accelerated economic development and manufacturing creating millions of jobs. India registered high economic growth despite global turbulence, financial and economic crisis of 2008-09.
"India became the first country to quadruple its GDP in a decade and UPA left a two trillion dollar economy and foreign exchange reserves of over 300 billion dollars. India story caught world's attention and India became a globally favoured destination for FDI.
"After the global financial crisis, UPA-II tenure attracted FDI of USD 197 billion and the exports almost doubled to 316 billion dollars. Proud to have been a part of both Congress-led UPA I & II governments."
He continued: "UPA government was victim of a grand political conspiracy and malicious disinformation campaign of the BJP, political opponents and powerful vested interests. Six years later, what was alleged in 2014 stands proven false in 2020. Where are the leaders of the Campaign against Corruption today? The authors of the conspiracy were generously rewarded and the cheerleaders asking no questions."
In an oblique reference to the ongoing debate in the party, he said: "Congress as a democratic party is always open to a debate on its achievements and failures. Honest introspection and analysis are always helpful and gives strength to move forward.
"History will honestly record the commendable contribution of former PM Dr Manmohan Singh and UPA Chairperson Sonia Gandhi. The two leaders led India to a decade of compassionate and inclusive growth which all of us are proud of. Congressmen must be proud of UPA's legacy. No party disowns or discredits its legacy. Nobody expects the BJP to be charitable and give us credit but our own should respect and not forget."
Satav, who along with general secretary in-charge of organisation K.C. Venugopal, is in the eye of the storm did not give a direct reply but tweeted a Hindi poem. It roughly translates as: "Don't ask about my tolerance, you inflict injustice with all your might, I don't expect support from you, I have to find out how cruel you are."
No one has intervened to extinguish the flames, neither Rahul Gandhi nor the seniors.