Election Commission scan on AAP 'kidnap' claim
Aam Aadmi Party had on Monday alleged that its Surat (East) candidate Kanchanlal Lallubhai Jariwala and his family were missing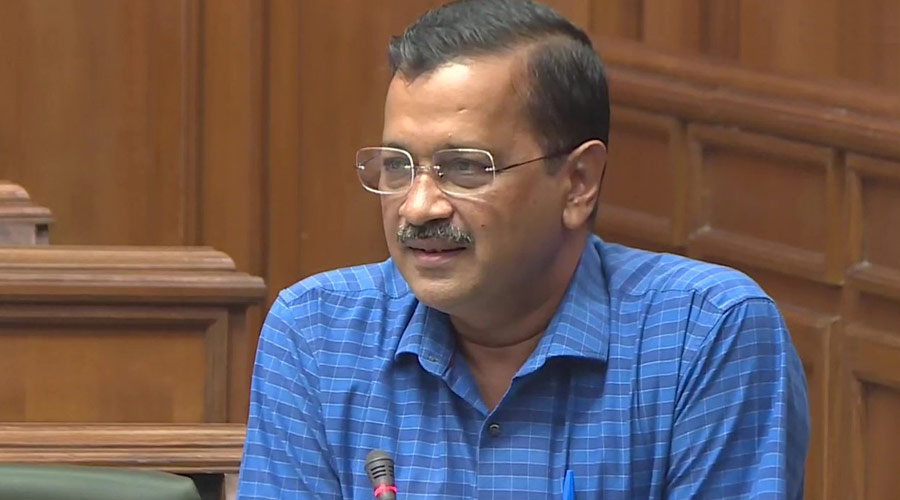 ---
New Delhi
|
Published 17.11.22, 03:37 AM
|
---
The Election Commission of India on Wednesday asked Gujarat's chief electoral officer P. Bharathi to inquire into the Aam Aadmi Party's (AAP) claim that one of its candidates was abducted and compelled by police to withdraw from the upcoming Assembly elections at the behest of the ruling BJP.
The directive came after AAP leaders complained to the Election Commission.
AAP had on Monday alleged that its Surat (East) candidate Kanchanlal Lallubhai Jariwala and his family were missing. On Tuesday, Arvind Kejriwal tweeted: "Our candidate from Surat (East), Kanchan Jariwala, and his family missing since yesterday. First, BJP tried to get his nomination rejected. But his nomination was accepted. Later, he was being pressurised to withdraw his nomination. Has he been kidnapped?"
Soon after, Jariwala turned up at the returning officer's chamber. AAP MP Raghav Chadha later tweeted a video of Jariwala flanked by police and being heckled by unidentified men. "Watch how police and BJP goons together — dragged our Surat East candidate Kanchan Jariwala to the RO office, forcing him to withdraw his nomination. The term 'free and fair election' has become a joke!" he wrote.
In the evening, Jariwala told Aaj Tak news channel in Hindi: "There was no kidnapping. No one asked me anything and I didn't say anything. My mobile got switched off... I was with my family."
Thursday is the last day to withdraw nominations for the first phase of Assembly polls in which Surat (East) will vote. AAP had won 28.5 per cent of votes and 27 of the 120 seats in the Surat Municipal Corporation election last year. The remaining seats went to the BJP.
The EC's move came after AAP activists led by Delhi deputy CM Manish Sisodia protested outside the gates of its Nirvachan Sadan office on Ashoka Road here. Party MPs Sanjay Singh and Raghav Chadha filed a similar complaint with the CEO in Gandhinagar, a copy of which they sent to the state's Additional DGP (Law and Order) Narasimha N. Komar.
Sisodia demanded that polling for the seat be deferred. He said in his letter: "Now in connivance with the BJP, police personnel took him to the nomination centre under their protection to withdraw his nomination...."
He added: "That it is also pertinent to mention that subsequent to filing the withdrawal of candidature, the local Police again have custody of the said candidate to BJP leadership. The BJP leadership have taken him to an undisclosed location."
Jariwala's phone was switched off when dialled by this paper.
Komar said: "There was no coercion as alleged. The local police have provided security cover to the candidate in the RO office premises. The decision to withdraw his nomination was voluntary."
An EC spokesperson told reporters: "Commission has met the four-member AAP delegation led by Shri Manish Sisodia. Their representation was received.... Representation has been sent to CEO Gujarat to enquire and take action as warranted."
C. R. Paatil, the president of BJP's Gujarat unit, did not respond to a call and a message from this paper.